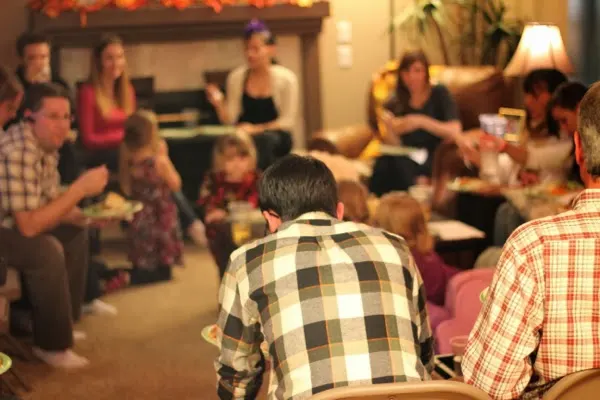 1. This is just some of the group from Thanksgiving, but we had like 23 people in our house! Yikes!!
2. I can't believe Paul Walker passed away this past weekend. It makes my heart so sad. He was an entertaining actor that I kind of grew up watching. :( RIP!
3. This week, our weather is supposed to drop down into the 30's. Brrrr! I'm going to need to bundle up.
4. Grace and I both came down with mild colds. She had a sore throat yesterday and is feeling better today and I've got a cough now…which I guess it means it moving right through me.

5. We started school back up this week. Not a fun week to start back up when recovering from colds.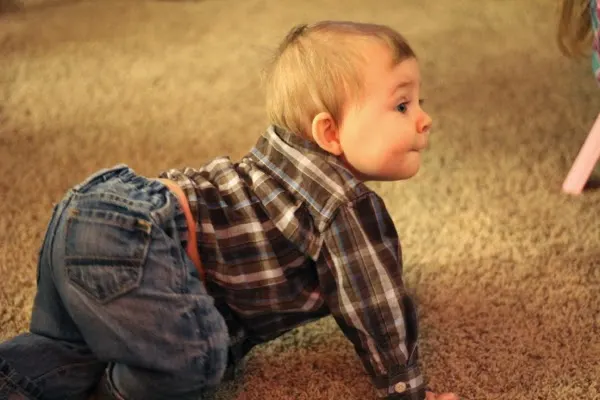 6. Christian started crawling last week. FINALLY! I never thought he would get there. He was really kind of cautious about it at first, but now he is super fast!
7. Have you seen these Skinny Cranberry Bliss Bars from SkinnyTaste.com? They look amazing!
8. I'm trying to plan Christian's first party. I want something kind of low key and simple. I'm not all about the fuss when it comes to first b-days. For one thing, the fuss is more for the parents than the kid because they will never remember it and it wears them out easily. So, low key is the way to go. I was going to make him, his own personal cake. But now I'm leaning more toward cupcakes all around. If I went with the cake, where would I get a small mold for one?
9. Josh went grocery shopping for us last night and he rocked it! He got me everything on my list. He got me stocked up on butter (Challenge was on sale), picked out my body lotion for me. I gave him two coupons to use on two different brands and he chose one with an awesome scent. Plus he scored me some holiday M&M's! Not to shabby!
10. Last night, Christian slept all night! You have no idea how badly I needed that!