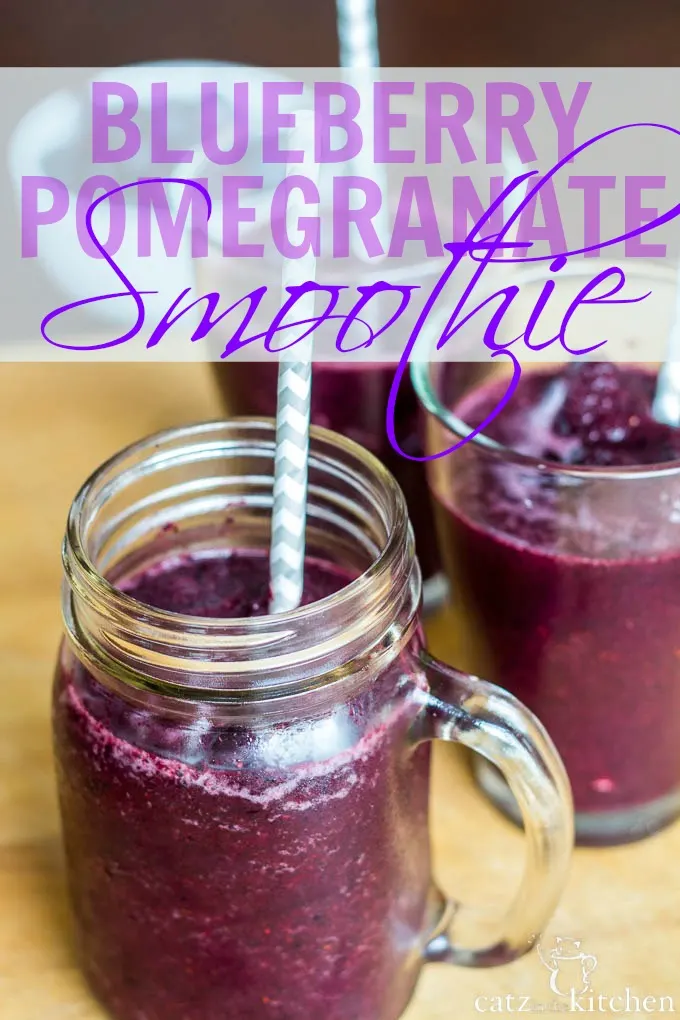 I don't make a lot of smoothies. I always intend too, even going as far as buying fruit and freezing it for when I do make a smoothie. But then, I never do. The ingredients sit there in my freezer until then I find other uses for them.
When my sweet friend Deborah of one of my favorite blogs, Taste and Tell, asked if I would be interested in previewing a copy of her new cookbook Best 100 Smoothies for Kids, I jumped at it because hello – I have kids! Three kids to be exact, and I knew that they would love for their mommy to make them a smoothie!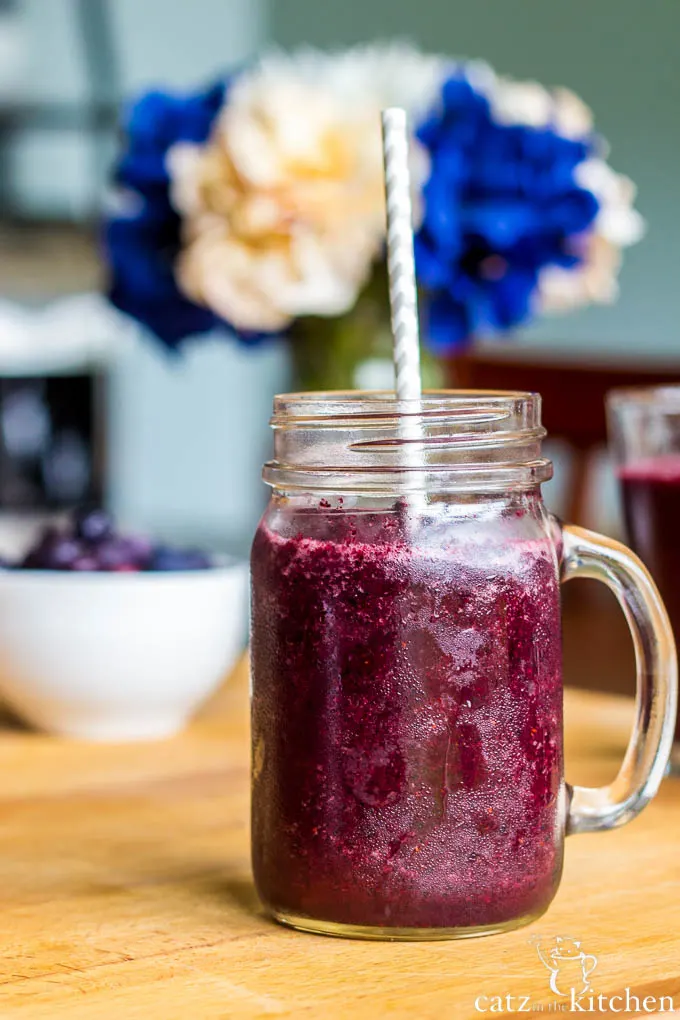 With a cookbook full of 100 delicious, not to mention beautiful, smoothies to choose from, how could I choose THE ONE to share with all of you?! Since this cookbook was made for kids, I let my kids decide. I told them they could choose any smoothie out of the book, but my only condition was that they had to agree on it. Gracie and Eden (Christian was napping – not fair, I know) took the book and went to the couch. They sat there for almost an hour going over each recipe and oohing and awing over the pictures. I suggested the Pineapple, Red Cabbage, & Banana smoothie because the color of the smoothie is the most breathtaking color of purple and could make a nice weight loss smoothies for those who are interested in making them. But they ended up choosing the Blueberry Pomegranate Smoothie, and that sounded pretty tasty as well!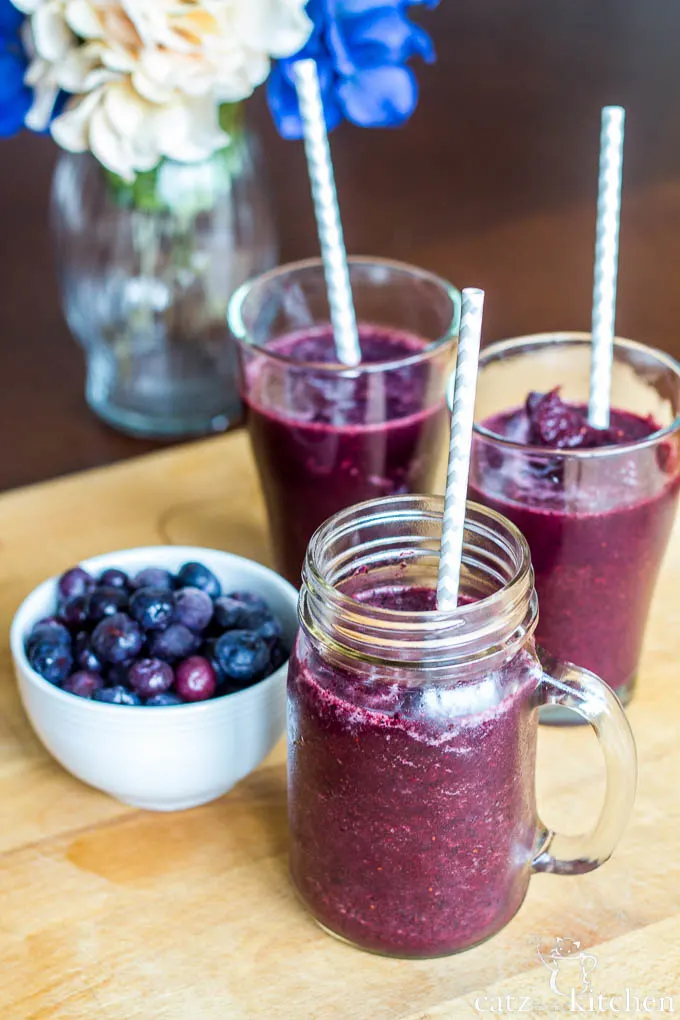 An excellent choice, and an easy one! The smoothie had only three ingredients, one of which was ice and no added sugar – which I loved. All of the recipes are like that, actually, which really surprised me, because when I see the ingredients in a lot of smoothies, most of the time there are unnecessary ingredients which unhealthify (is that a word) the whole point of a smoothie. Am I right or am I right?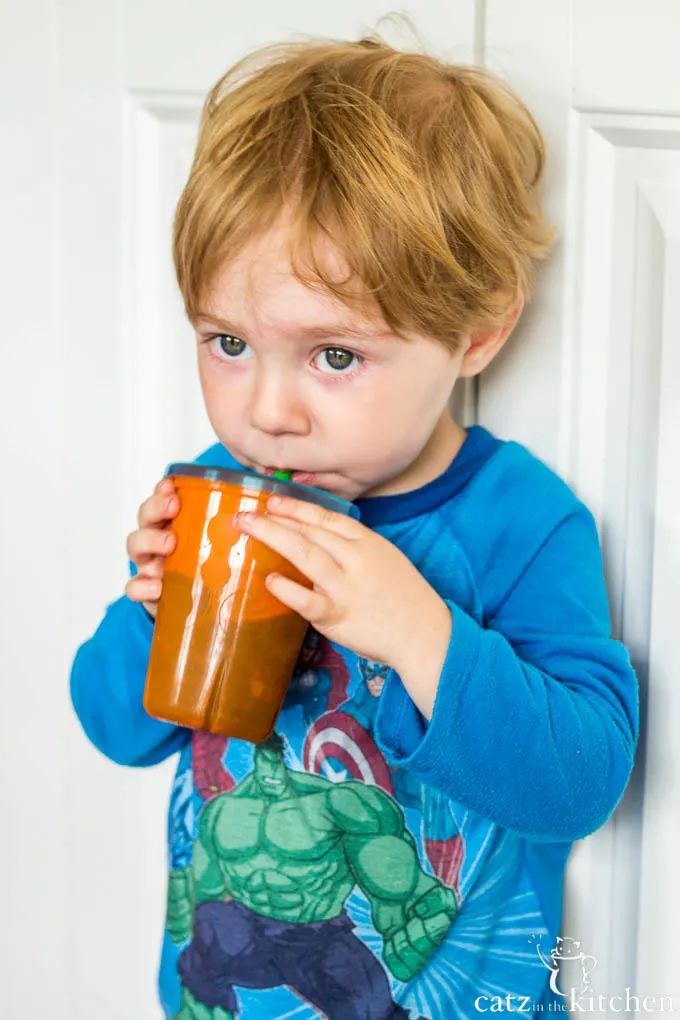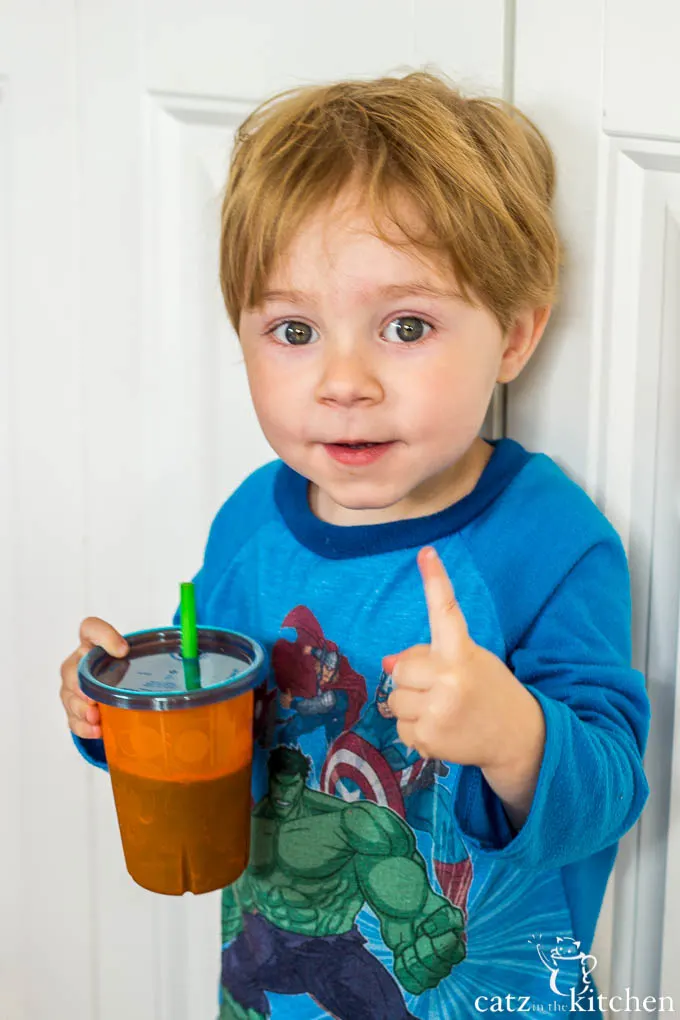 That's Christian's thumbs up sign, by the way. This Blueberry Pomegranate Smoothie served my whole family. It fueled my husband while he was working on building a gate on the side of our house. It gave my daughter Grace the antioxidants she needed to get better from her cold, and Eden and Christian just enjoyed slurping the whole thing down. And me, well, it made me feel better about eating the few S'more Oreos I had consumed the previous day, lol!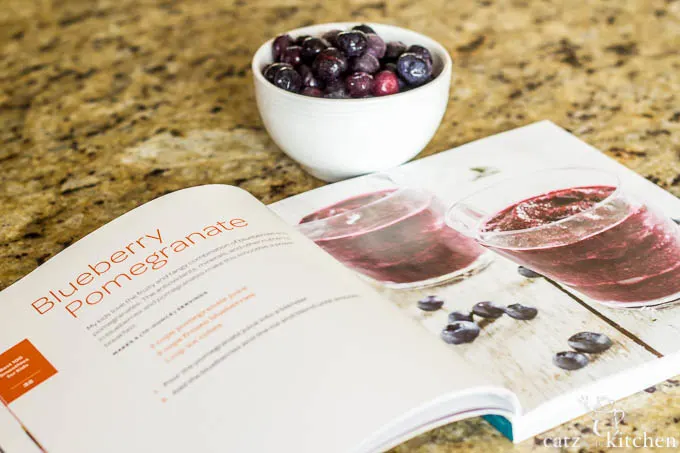 If you are looking to add some fruits, veggies, and vitamins into your kids' diets or even your own – this cookbook is the way to go. Go out and buy it now!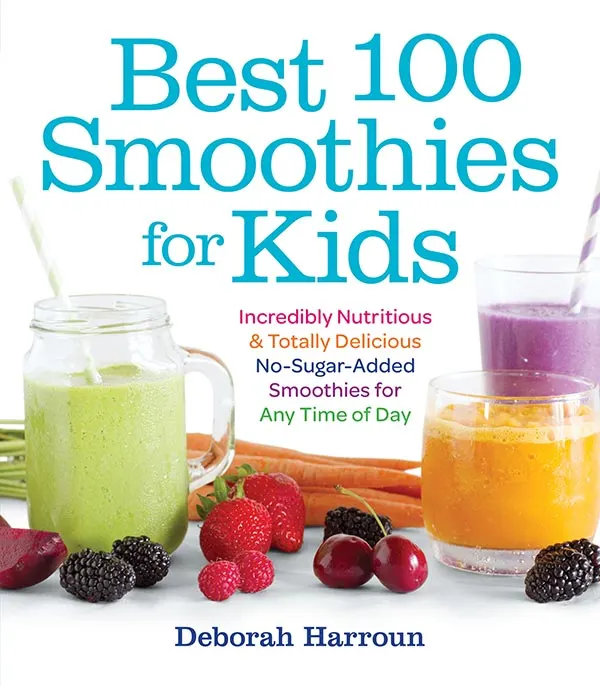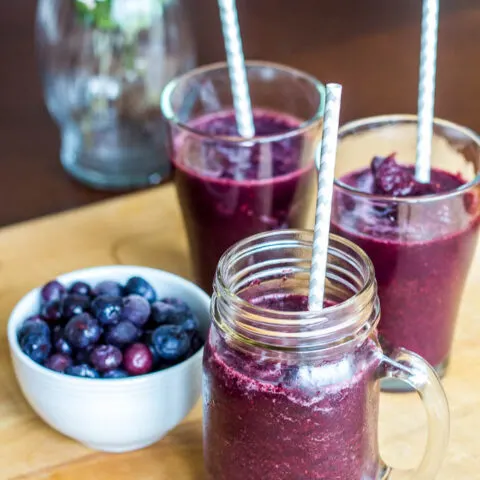 Blueberry Pomegranate Smoothie
This recipe for super-easy, super-nutricious blueberry pomegranate smoothies will please the children and grown-ups in your household!
Ingredients
2 cups pomegranate juice
3 cups frozen blueberries
1 cup ice cubes
Instructions
Pour the pomegranate juice into a blender.
Add the blueberries and the ice and blend until smooth.
Nutrition Information:
Yield:

4
Serving Size:

1
Amount Per Serving:
Calories:

127
Total Fat:

1g
Saturated Fat:

0g
Trans Fat:

0g
Unsaturated Fat:

1g
Cholesterol:

0mg
Sodium:

13mg
Carbohydrates:

31g
Fiber:

3g
Sugar:

26g
Protein:

1g
Nutrition information isn't always accurate.