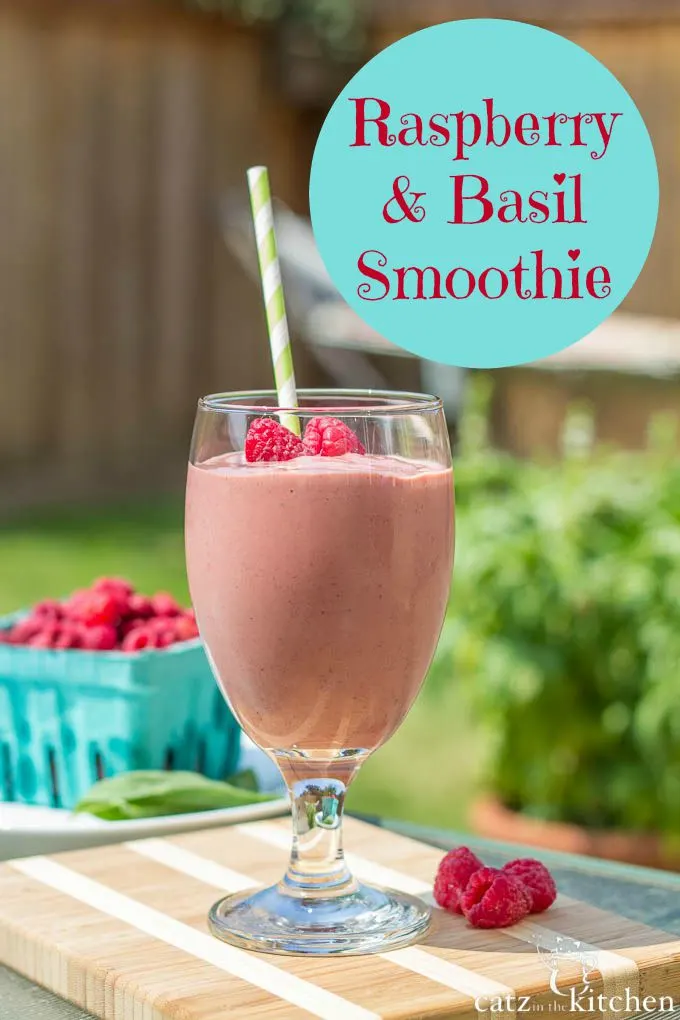 It's no secret that berry season is a favorite of mine! I love wandering through the farmer's markets eyeing all the berries and picking out whatever speaks to me. Every spring, I wait impatiently, anticipating the first of the berries hitting the shelves of the stores and the stalls of the farmer's markets. It seems like that's usually the strawberry – such a beautiful, classic berry.
We're blessed to live in a part of the country where such a variety of berries grow so well. During the summer months, we buy beautiful berries at our local supermarkets, at every farmer's market, and at local berry farms. The berries in this smoothie were picked and purchased at our local family-owned Albeke Farms, a favorite of ours for quite a few years.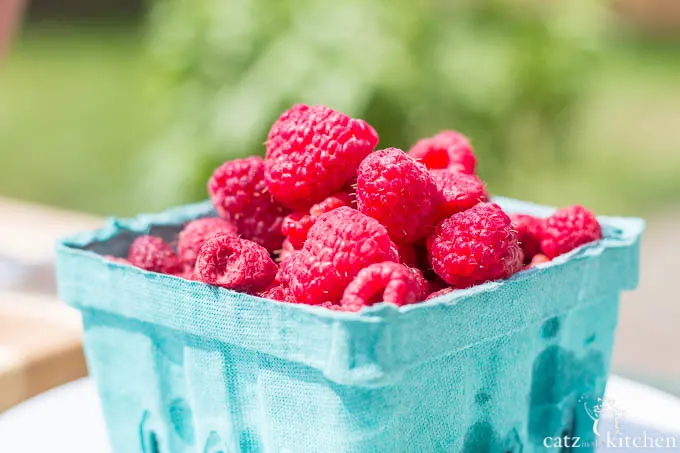 While strawberries hold a special place in my heart, the raspberry is my one true berry love! I will pick and buy huge amounts, freeze half or more for future recipes, and enjoy the other half topping cereal, pancakes, waffles, and smoothies.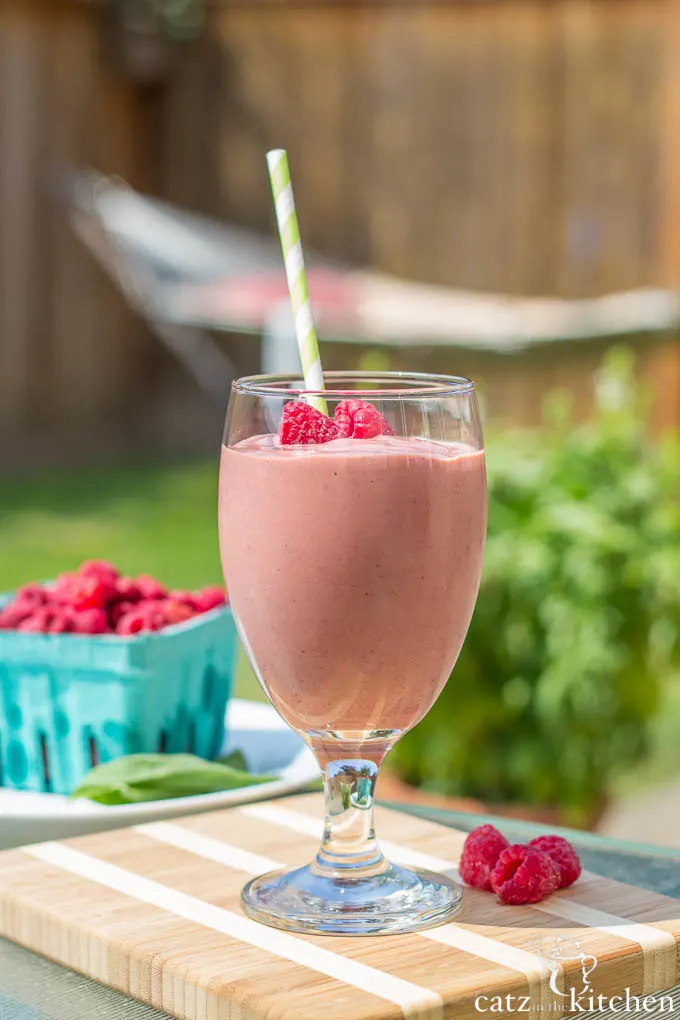 When the Oregon Raspberry & Blackberry Commission asked me if I would be interested in sharing a recipe featuring one of our beloved locally grown Oregon berries (which include blackberries, raspberries, marionberries, blueberries, and more!), it was a no-brainer! Of course (if you search "berry" on Catz, you get 12 pages of results…)! I knew that no matter what, the raspberry was the one!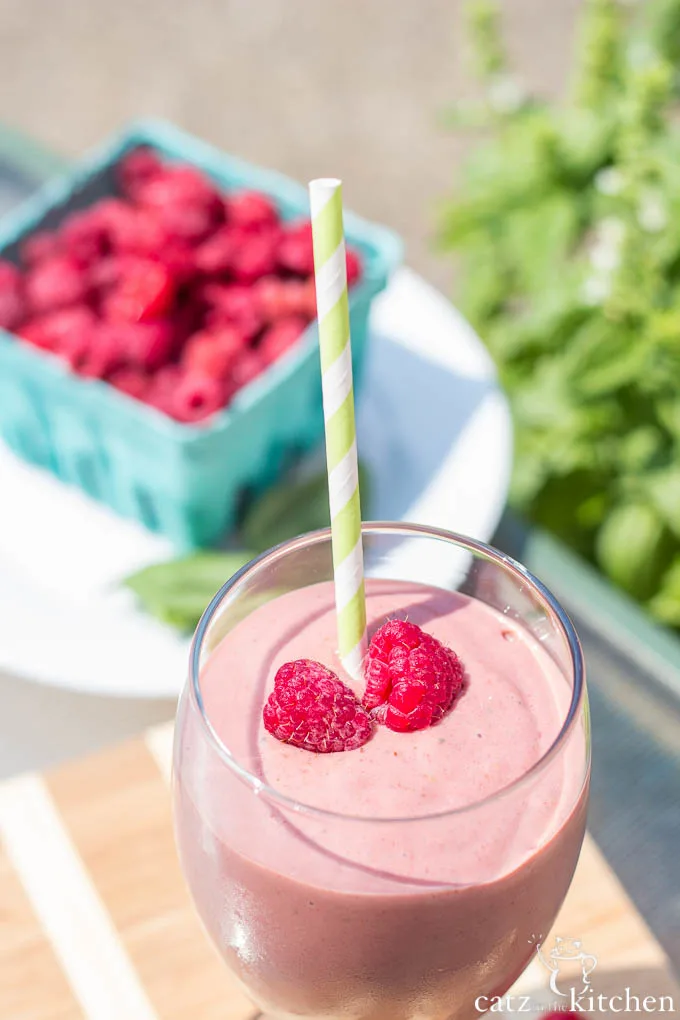 During the summer months, I find myself wanting lighter things to eat. I don't like feeling weighed down, especially in the morning or post-workout, so a smoothie was definitely the way I wanted to go. A raspberry smoothie sounded especially refreshing, but I didn't want a lot of fruit or other berries to compete with the beautiful color of the raspberry (or the flavor!). I figured since people add kale to smoothies all the time, why not add my very favorite herb? Basil!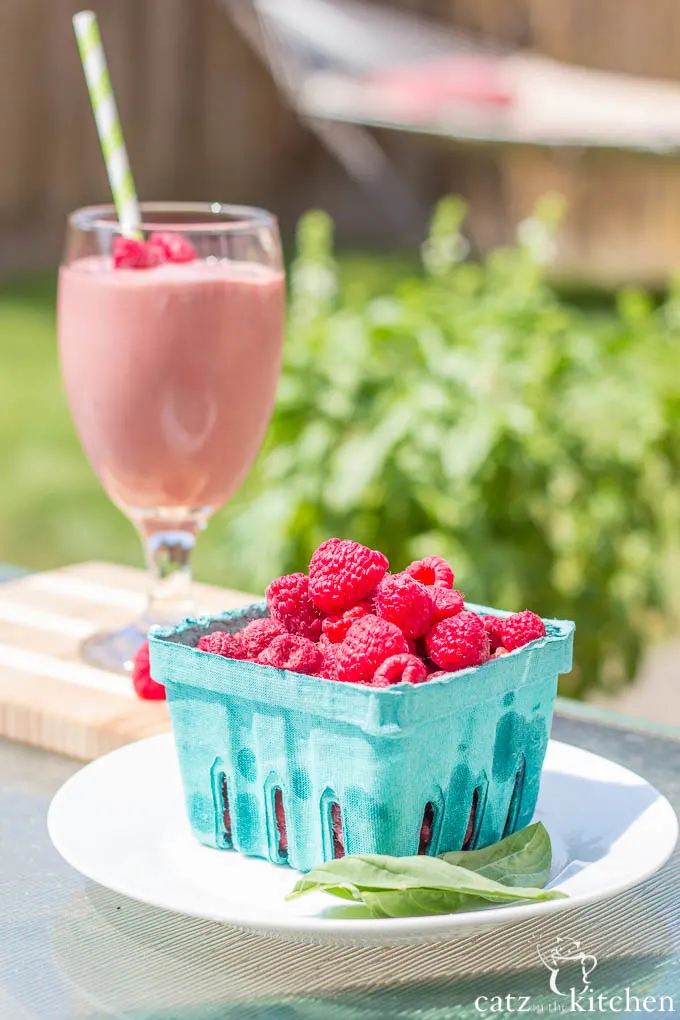 Combining two of my favorite summer flavors together seemed like the most natural thing to do! And you know what? Not only does it look inviting and refreshing, it also tastes like summer sun and fresh air (fresh air has a taste, right?). Raspberries give the smoothie vibrant freshness, while the basil adds this deep, earthy flavor that kind of makes you feel like you're sipping something exotic.
If you find yourself craving a berry smoothie, but you find that raspberry season has sadly passed you buy, you could make this with blackberries, and I'm sure it would be just as tasty!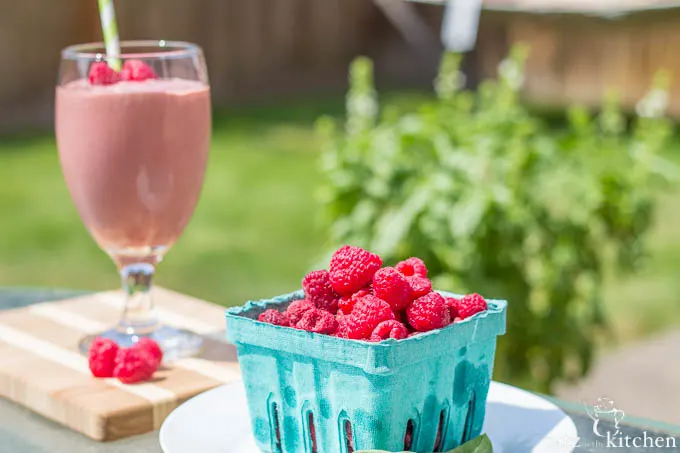 Whether you're making this smoothie for a family breakfast, post-workout, or just because, you can't go wrong with this bright, unusual savory-sweet combination. Your tastebuds (and everyone else's) will be jumping around on cloud nine!
The Oregon Raspberry & Blackberry Commission provided funding to purchase the ingredients used to develop this recipe. All wording, opinions, photos, and the recipe itself are original and my own.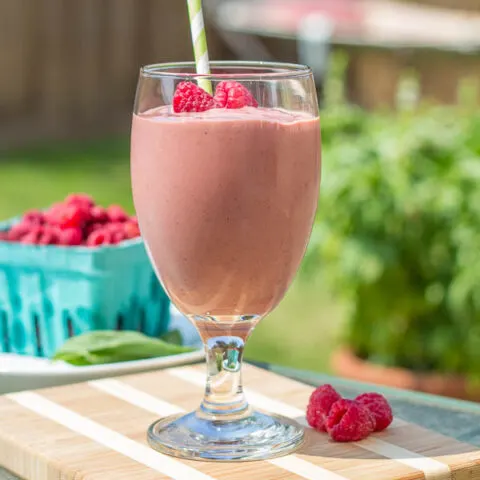 Raspberry & Basil Smoothie
Whether you're making this smoothie for a family breakfast, post-workout, or just because, you can't go wrong with this bright, unusual savory-sweet combination!
Ingredients
1 cup orange juice
1/3 cup plain greek yogurt
2 tbsp ground flax seed (optional)
2 cups frozen raspberries
1 frozen banana, halved
12-15 basil leaves, torn
Instructions
In the bottom of a blender, pour in the orange juice. Then add the greek yogurt, flax, raspberries, banana, and torn basil leaves.
Blend until smooth and creamy.
Nutrition Information:
Yield:

4
Serving Size:

1
Amount Per Serving:
Calories:

134
Total Fat:

2g
Saturated Fat:

0g
Trans Fat:

0g
Unsaturated Fat:

1g
Cholesterol:

1mg
Sodium:

10mg
Carbohydrates:

26g
Fiber:

8g
Sugar:

14g
Protein:

4g
Nutrition information isn't always accurate.