Sweet and just a little savory, these cute little mini blackberry lime empanadas take only five ingredients, and can be made as cookies or treats on a stick!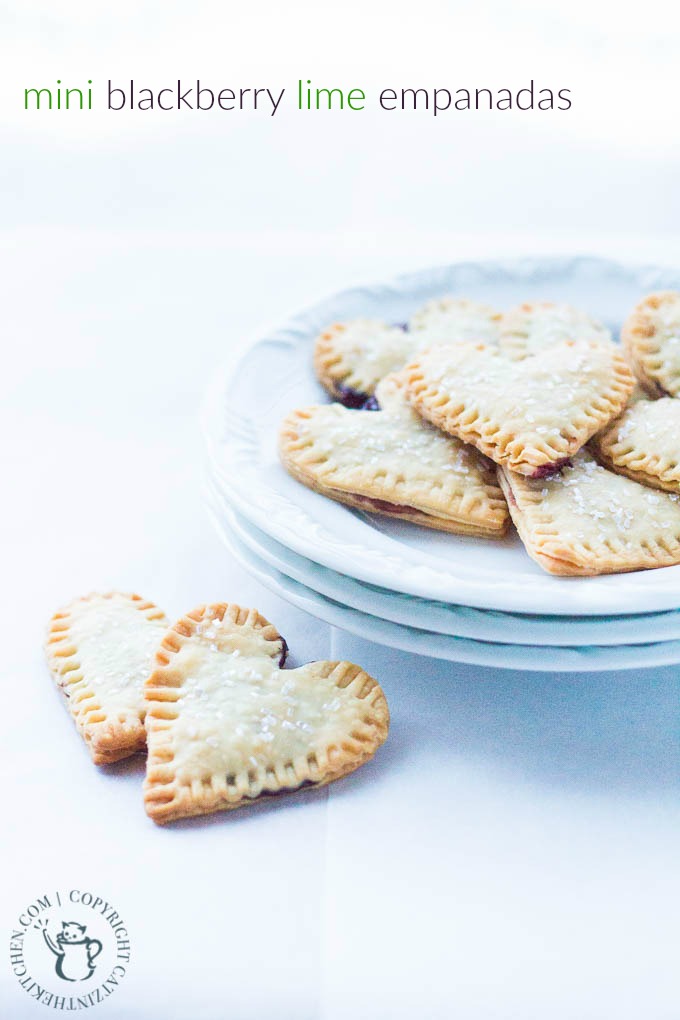 I loved Valentine's Day as a kid.
My mom would decorate our house with cupids and hearts, string up red lights in the windows and keep fresh carnations in a vase on the counter. I would come home from school and BAM! it was like a pink and red explosion in our home and I loved every bit of it.
One year we skipped buying cards from the store and opted to make homemade ones for all the kids in my class. Boy, was that a job! I do believe it took several solid hours and I think half way through I even bowed out and let my mom handle the rest. Which is why we probably only made those that one year!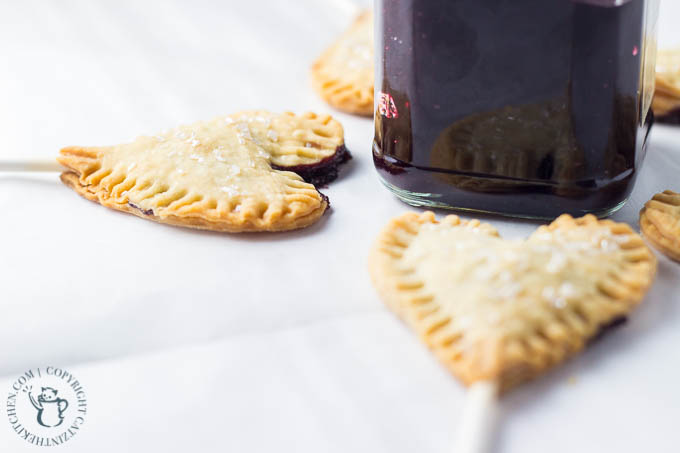 Unlike my mom, I don't really decorate for Valentine's Day and I certainly don't have the patience to make homemade cards for all of my kids' friends.
I do, however like to bake cute little holiday treats.
I've had this mini blackberry lime empanadas idea written down for probably close to two years, but never went any farther than that with it. I could never decide if I wanted to make homemade dough or use some sort of premade dough from the store. I ended up going with premade pie dough because it's convenient and has rarely let me down in a pinch!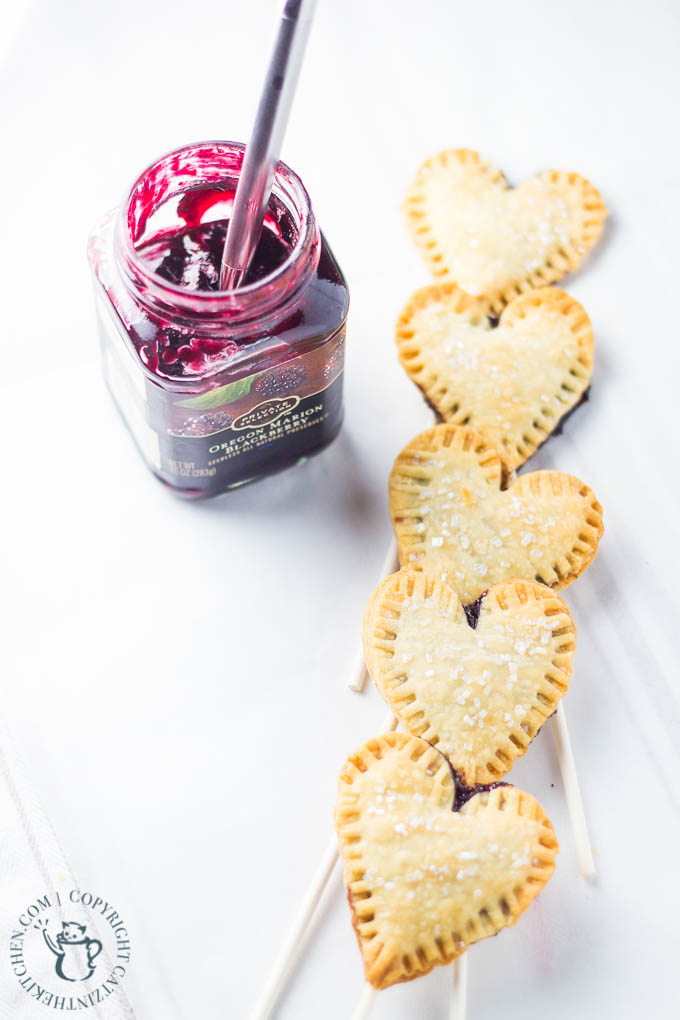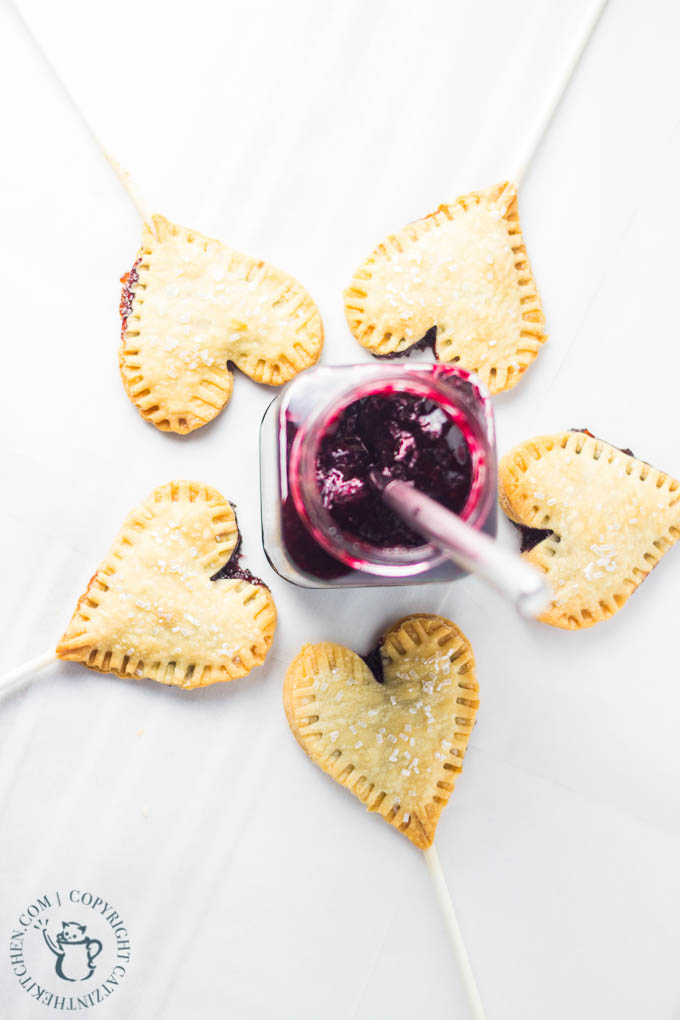 My understanding is that an empanada is a Latin-American specialty. They are usually made as a single-serving turnover with a savory filling inside a pastry crust. But, because it's Valentine's, I went the sweet and mini route instead. I recently received a heart-shaped cookie cutter (I can't believe I didn't already have one!) for Christmas and I was just waiting for an excuse to use it!
I partnered with Oregon Berries on this recipe because being a native Oregonian, I'm pretty partial to our state's berries. Oregon has over 500 berry growers that range from small to mid-sized farms and many of those have been farming berries for generations. Brings new meaning to the phrase "buy local" right? Many Oregon berries are flash frozen only a few hours after being picked to lock in their flavor and freshness.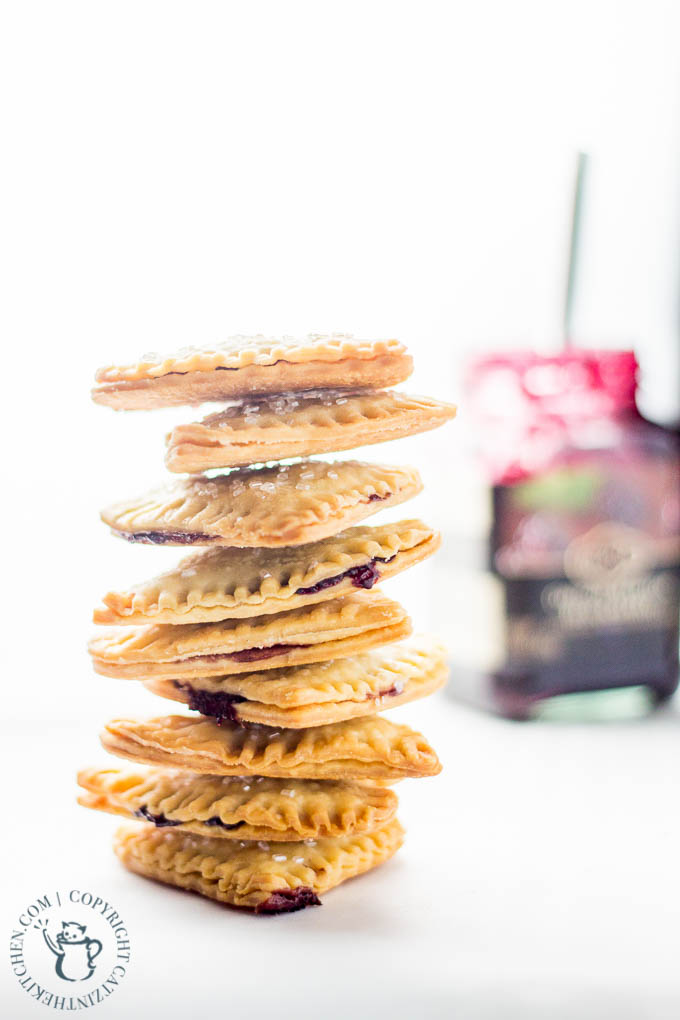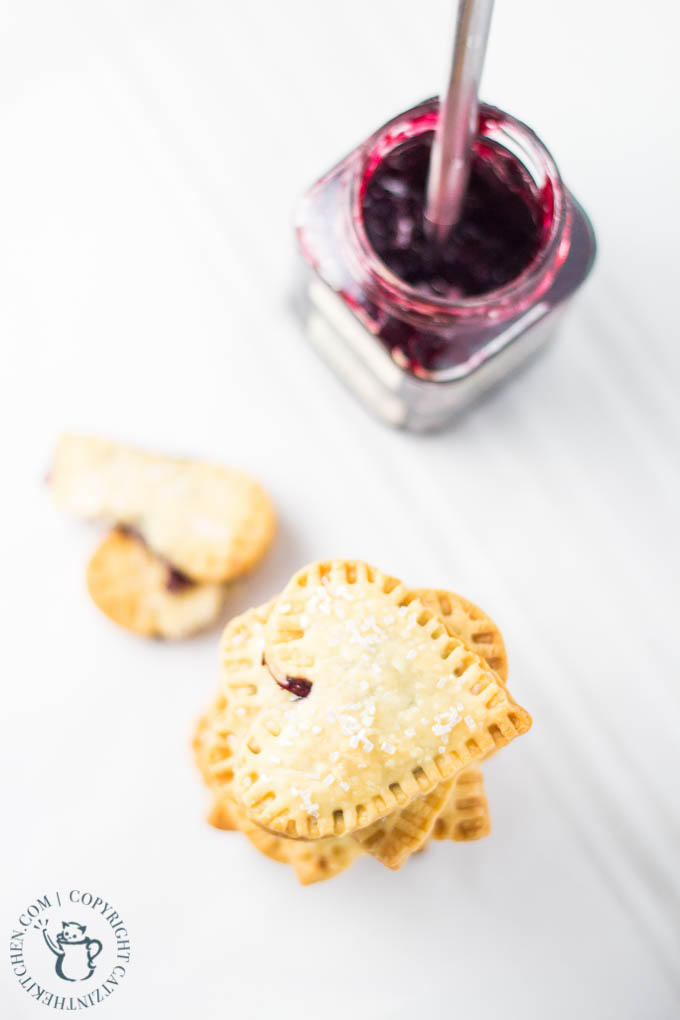 The sweet filling for the empanada couldn't be any simpler. Two ingredients!
I used Oregon blackberry jam and zested a lime into it – the flavor was so good! I couldn't stop stealing spoonfuls from the bowl. Jam can be really sweet and I love how the lime zest cuts down on the sweetness and produces an elegant, slightly tropical flavor instead.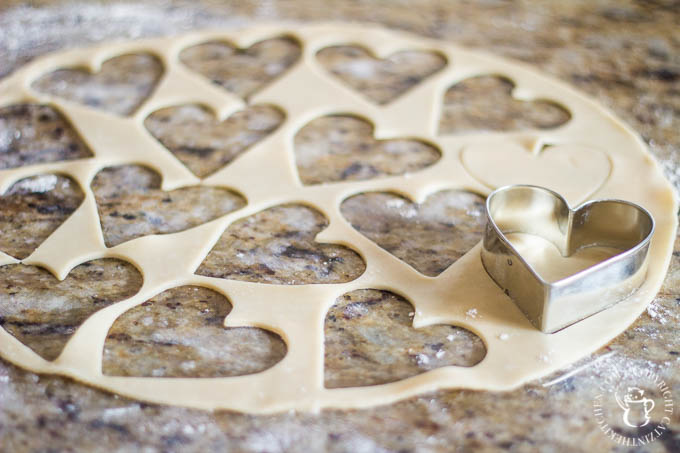 My kids were so surprised when they wandered into the kitchen from playing upstairs. They got so excited when they saw these cute little heart shaped empanadas. I found some lollipop sticks hanging out in one of my drawers and thought, "How cute would these be on a stick?!" I mean, almost everything is cuter when it's a mini and is more fun to eat on a stick!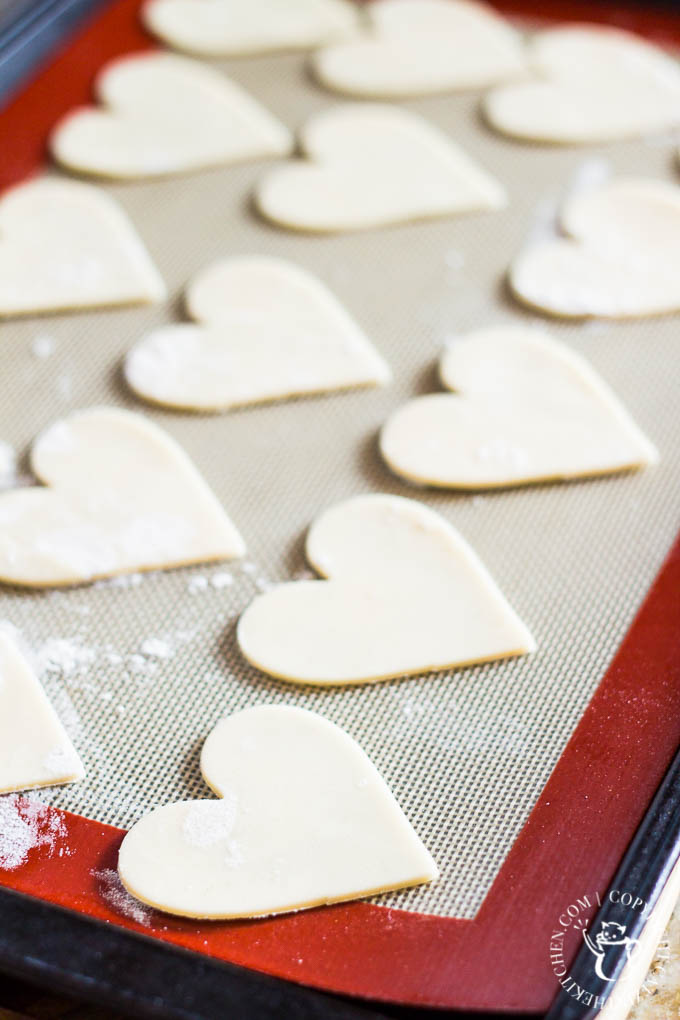 Needless to say, my kids had no problem eating their dinner that evening because they were so eager to get to their dessert! Between the five of us, we had these mini blackberry lime empanadas wiped out within 24 hours, they were so yummy. They have that perfect flaky crust with a soft jam-filled center and a light sprinkling of sanding sugar on top!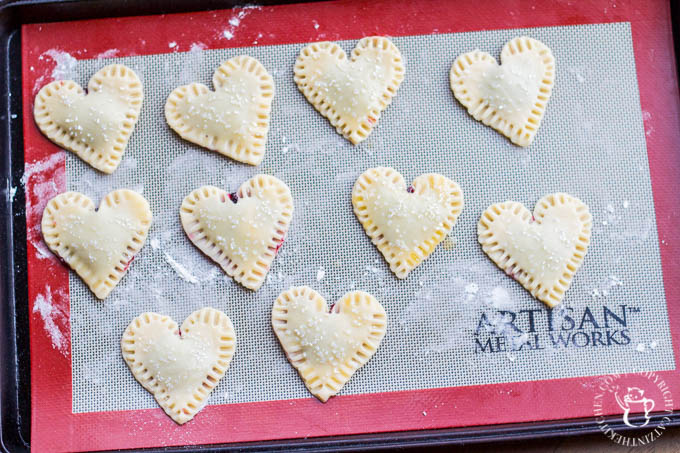 I'm so glad I have some blackberry lime jam mixture leftover…because I have a feeling it will do wonders for a boring old PB&J sandwich or be delightful baked into a muffin!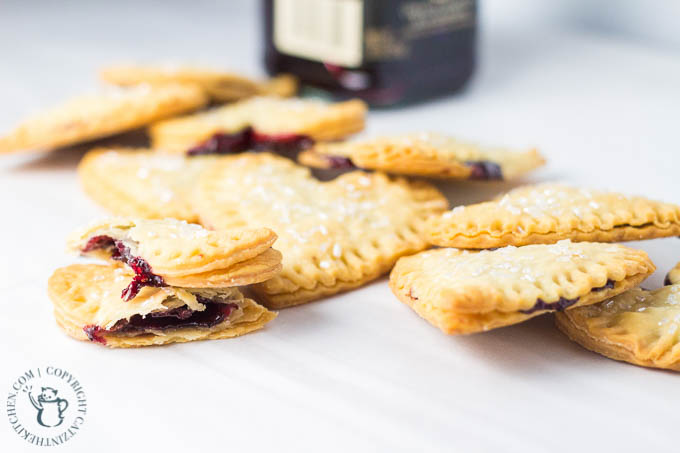 The Oregon Raspberry & Blackberry Commission provided funding to purchase the ingredients used to develop this recipe, though I was not otherwise compensated for writing the post. Of course, all thoughts, photos, opinions and the recipe itself are my own.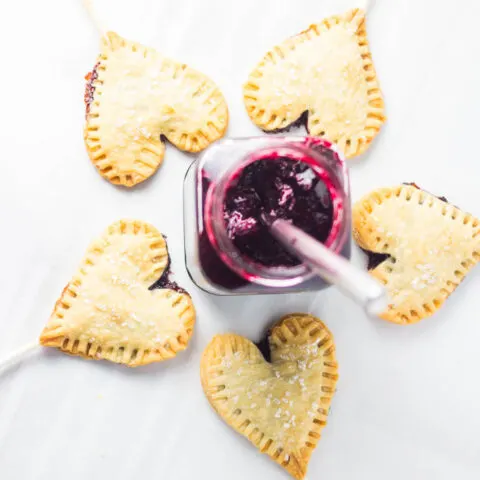 Mini Blackberry Lime Empanadas
Sweet and just a little savory, these cute little mini blackberry lime empanadas take only five ingredients, and can be made as cookies or treats on a stick!
Ingredients
1 (14.1 oz.) box Pillsbury Pie Crust (2 pie crusts)
1/2 cup blackberry jam
1/2 lime, zested
2 tbsp unsalted butter, melted
White sanding sugar
Instructions
Preheat oven to 375 degrees. Line a large baking sheet with a non-stick silicone baking mat or parchment paper. Set aside.
In a medium sized bowl stir together blackberry jam and lime zest until smooth and combined.
On a lightly floured surface, roll out the first pie dough with a rolling pin. With a heart shaped cookie cutter cut out 16 shapes and place shapes on prepared baking sheet.
Place 1/2 tsp of jam filling in the center of the cutouts. Using the other premade pie crust, repeat the same process of cutting out 16 heart cut outs. Place the unfilled heart cut outs on top of the jam filled cut outs. Take a fork and press along the sides of the heart, sealing the crusts together.
With a basting brush, lights brush the hearts with melted butter and sprinkle with sanding sugar.
Place the baking sheet in preheated oven for 15-20 minutes. (17 minutes was about right for me.) Remove when lightly browned and allow to cool for 5 minutes.
Notes
If using lollipop sticks, place one of the sticks into the jam filling and press the other heart-shaped cutout on top, crimping the edges with the fork just like with the others. Handle carefully though, because the lollipops are a little top heavy before being baked.
Nutrition Information:
Yield:

16
Serving Size:

1
Amount Per Serving:
Calories:

90
Total Fat:

4g
Saturated Fat:

2g
Trans Fat:

0g
Unsaturated Fat:

2g
Cholesterol:

4mg
Sodium:

48mg
Carbohydrates:

13g
Fiber:

0g
Sugar:

6g
Protein:

1g
Nutrition information isn't always accurate.