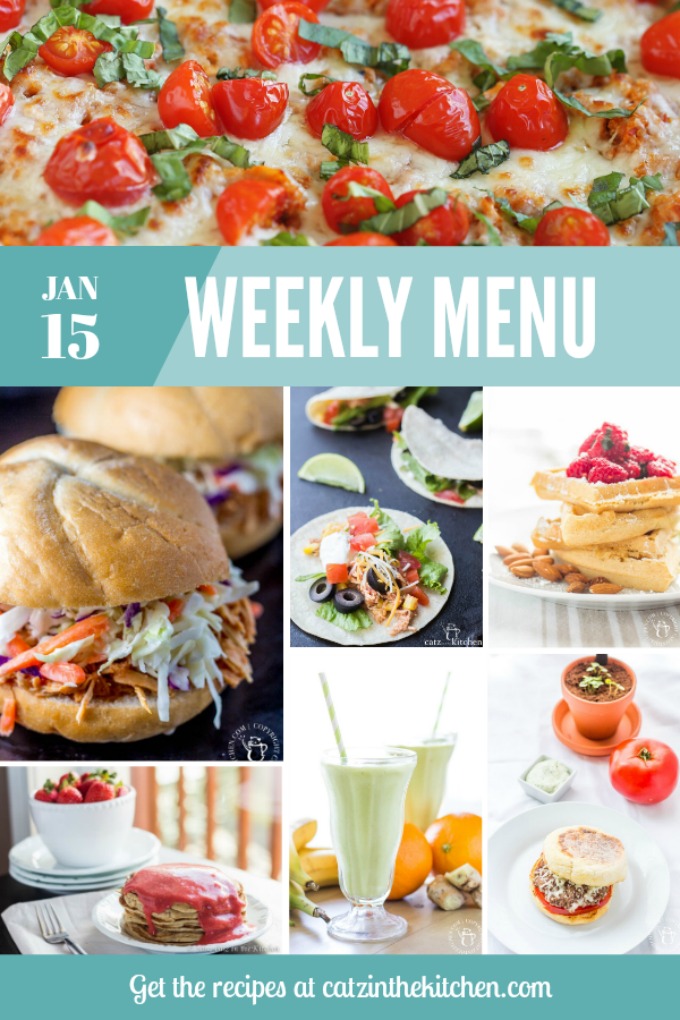 Even though it's technically a holiday today, the day has not been relaxing…yet! I'm still hoping that it will get there. However, though not completely relaxing, it has been very productive – multiple doctor's appointments, school, and grocery pickup, to name a few…which is why I am just now having a chance to pop on here!
Ruby's doctor's appointment today informed us that Ruby is thriving! She's up to 14 lbs and 24 inches long! So proud of my girl! We also got the go ahead to begin solid foods if we wanted to. I'm not quite sure I'm ready for that – we've usually begun solids around the 4-5 month range…but I'm not in a hurry just yet!
This week's menu is an easy one! I'm making one new recipe (we'll link to it) this week and I think we may try to recipe test a bit this weekend. I've got a breakfast I want to play around with that's inspired by our steel cut oat mornings with the kids, but there hasn't been a chance to try it out yet, so I'm hoping this week is the time to do it!
I've really enjoyed the different conversations we've had on Facebook lately about menu planning and getting dinner on the table…and it sounds like we all kind of struggle with the same things (Isn't it reassuring to know that we're all in this together?). In the next week or two, I would love to get a survey together to help find out what you want more of, less of, and…anything else.
Of course, if you've got suggestions, please feel free to always comment on Facebook, Instagram, or even here on one of the blog posts! We try to be pretty quick to respond!
I hope you all have a great week and if you got today off, then count yourself lucky! :)