This recipe for pumpkin latte cheesecake features a yummy, crumbly almond flour crust with subtle coffee and pumpkin flavors perfect for fall!
This recipe for Pumpkin Latte Cheesecake was originally published on the blog back in November of 2011 – ten years ago this month! Well, of course it's this month. Pumpkin recipes, you know. The pumpkin in this recipe is very subtle, and the latte flavor compliments it beautifully. We've remade and rephotographed the recipe (the pictures were…scary) so you can make it this fall or Thanksgiving or basically whenever you want! Don't limit your pumpkin intake. The post is the same, no changes there, so feel free to read through or hit the "jump to recipe" button to get baking!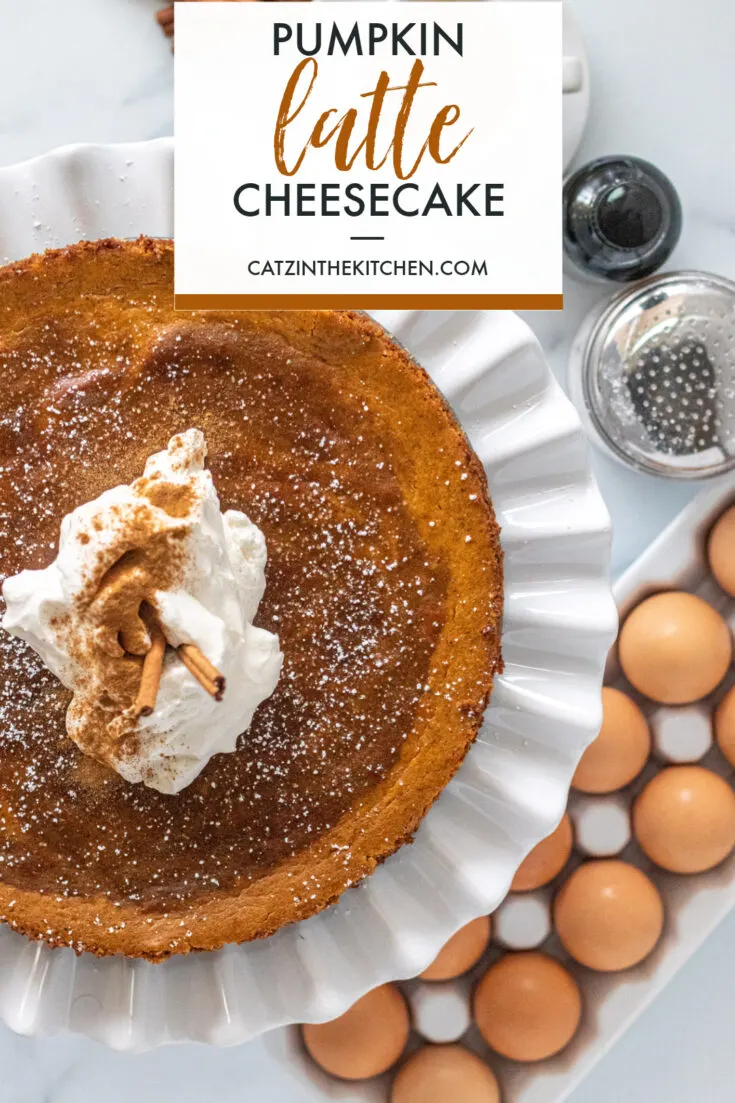 Anniversaries are meant to be celebrated. Every year that your together with your spouse, partner, best friend, and love of your life is such an accomplishment…especially in this day and age when a divorce is as common as going to the grocery store.
On April 26th, my parents celebrated their 25th (Silver) Wedding Anniversary and I am so so proud of them for making it this far. I would be proud anyways…but I know making a marriage work is hard…perhaps even harder when it's a blended family like mine. My mom married my Step-Dad when I was so little..and he and I have never been on a first name basis. I call him dad or daddy. Because to me, that is what he is. He made the commitment to marry my mom and with her, came me and my half-brother. My step-dad brought his son into the family…making him my step-brother. We are one big blended family.
Not long after my parents got married, they found out my step-brother had leukemia and thus began the end of newly-wedding and beginning of the fight to keep my brother alive. Which they successfully were able to do…thanks to my mom . Then tragedy hit my family…first with my grand-mother dying ( my mom's mom). Then when I was in Middle School, my mom's brother died. And then about 2 1/2 years later…my mom's father died. All of this tragedy within 10 yrs of each other. It hit my family hard. Some how, my parents were able to keep the marriage going…though at times, that was a challenge.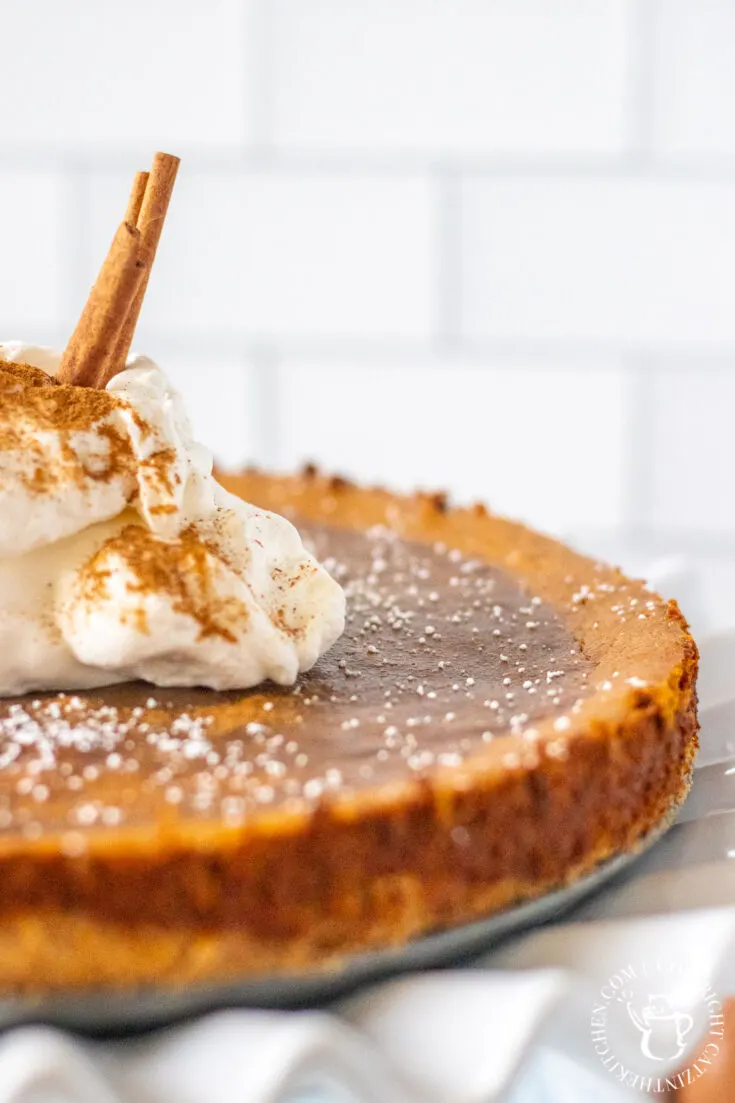 25 years is a long time to be married. But I think the number of years spent together speaks volumes of the commitment my mom and dad have. Those two are each other's best friend and a wonderful example of what a realistic marriage looks like. They will be the first to admit it hasn't been easy. But the best things in life are never easy! These two were made for each other and I wanted to celebrate that, so Josh and I had them over last week for dinner. I cooked for my parents. To me, cooking for my family is more intimate and shows a greater love than going to a restaurant.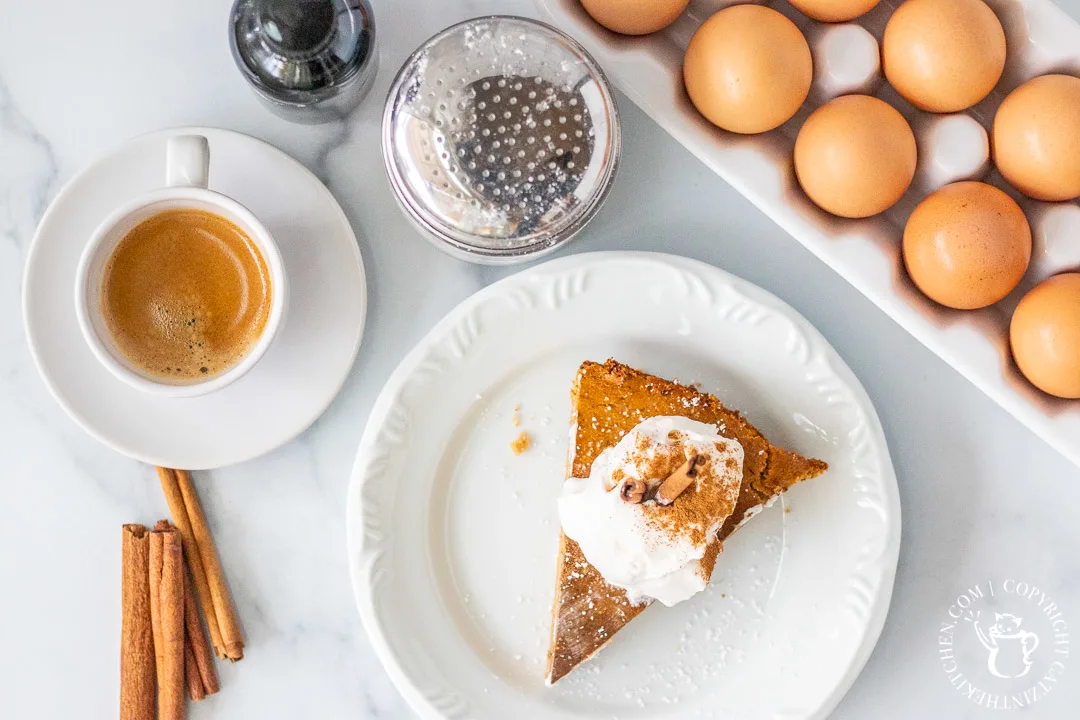 For dinner, I made a roasted rosemary and lemon chicken with a baked potato rubbed in sea salt and a garden salad. But for dessert, I made a Pumpkin Spice Latte Cheesecake. To make this dessert, you have to start with the crust. So, pre-heat your oven to 350 degrees. This recipe calls for almond flour, but it is so so expensive. So I just took some whole almonds and stuck them in my food processor and pulsed it till it was really fine and crumby. In a food processor, add some all-purpose flour, almond flour (or ground up almonds), cinnamon, sugar, and cold butter cut into pieces and blend it until the it looks like course sand. Press it into the bottom of a 9 in spring form pan and bake for 10 minutes. Cool Completely.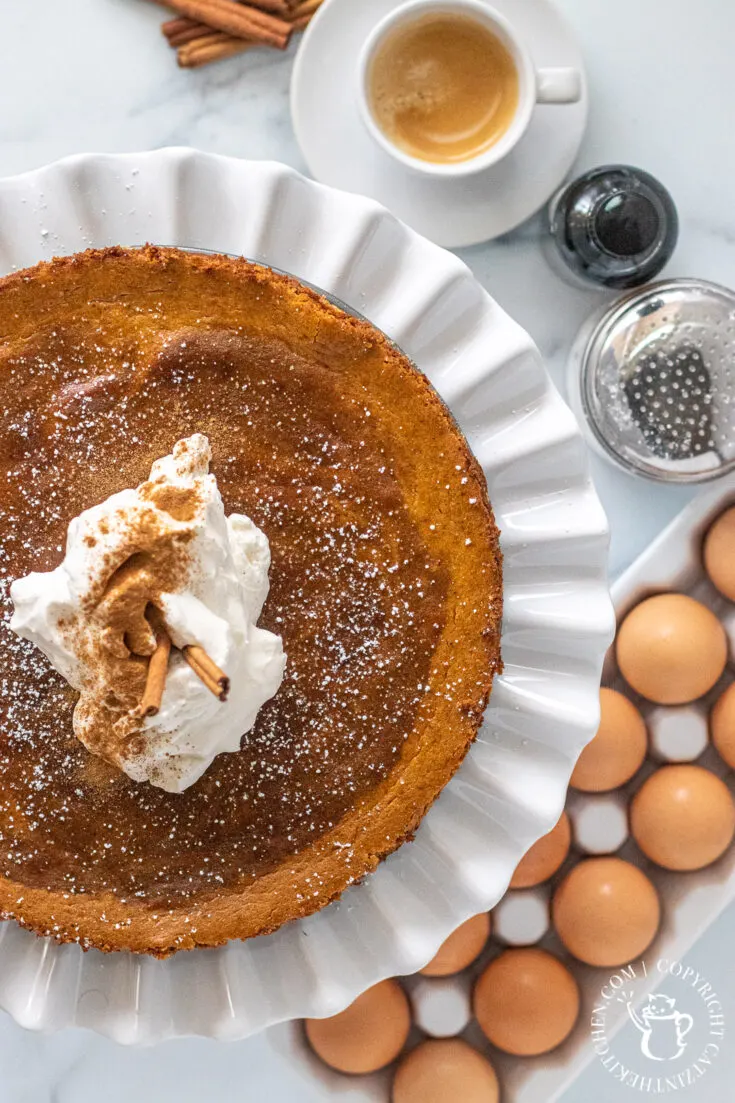 Once the cheesecake crust is cooled, you can work on the filling. Start with some softened cream cheese, white sugar, and vanilla extract and give it a good mix till smooth. Add in your eggs, blending one at a time until smooth and beautiful When the eggs are blended in, scoop out 1 cup of the batter and pour it into a small bowl and add some espresso powder or Starbucks Via (I used Cinnamon Spice Via) and stir it into the batter until it's completely dissolved and all the same color. Back to the bowl of batter ( that has been patiently waiting for you) add some more sugar, pumpkin, all spice, cinnamon into the rest of the batter and blend it together. Pour the Cheesecake batter onto the top of the crust into your spring form pan. Top the pumpkin mixture with the coffee filling and I drizzled it in a swirl so the coffee would be a light taste and not to overpowering.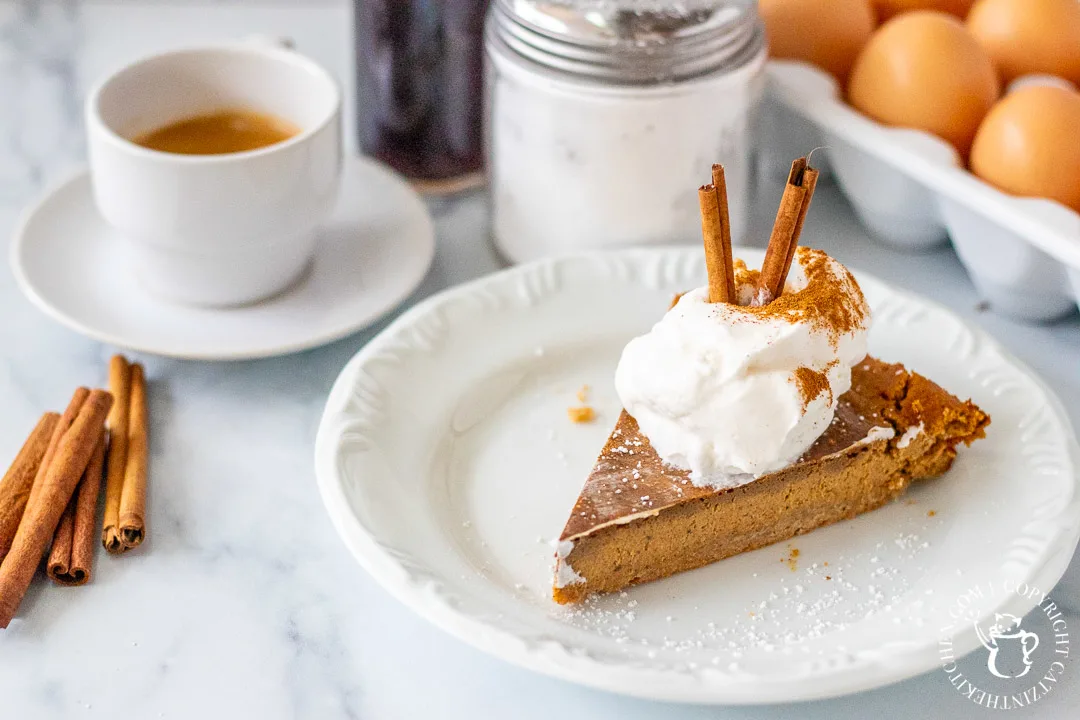 Bake for 55 minutes at 350 degrees until the filling is set. Allow the cheesecake to cool before removing the rim and chill until you're ready to serve. I sprinkled some stripes of Powdered Sugar on top of the cheesecake and made some fresh whipped cream before presenting it to my parents that evening. Along with making dinner and dessert for my parents, Grace and I also made a Tootsie Pop Sucker Basket. My parents love tootsie pops and so we picked out 25 of their favorite flavors and bought some oasis at Joannes and stuck it inside a basket and decorated it all with flowers. We got them balloons and a card with a gift card to a restaurant as well. Happy 25 years Mom and Dad! Thank you for continuing to be such a beautiful example to the rest of the family and we are so grateful to have you in our lives! We Love You!!!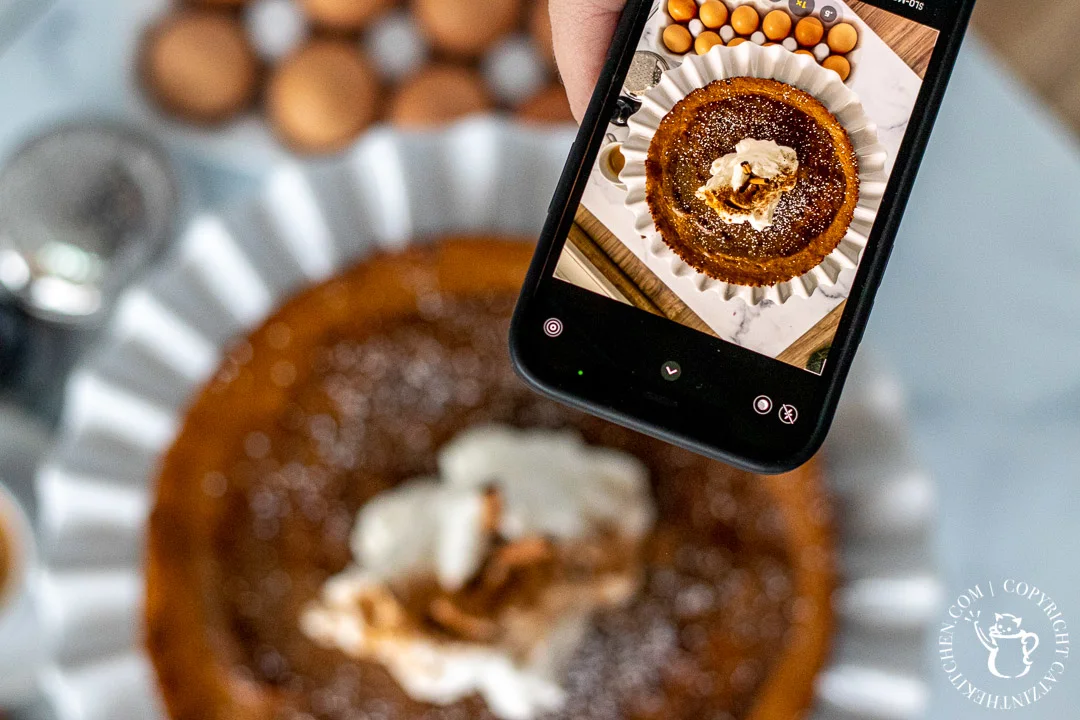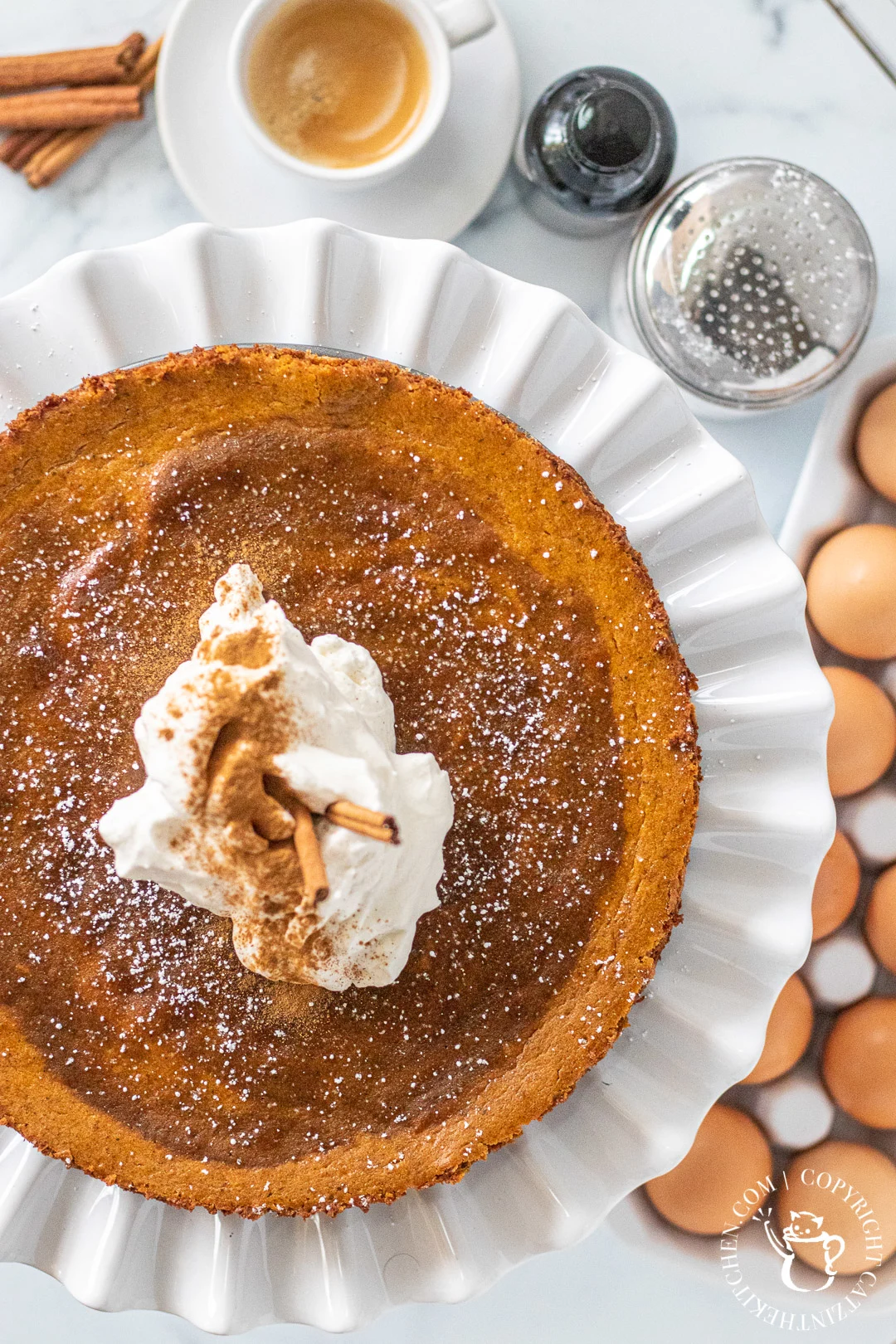 Pumpkin Latte Cheesecake
This recipe for pumpkin latte cheesecake features a yummy, crumbly almond flour crust with subtle coffee and pumpkin flavors perfect for fall!
Ingredients
Crust
2/3 cup all purpose flour
2/3 cup almond flour (or 1/3 cup whole almond pulsed in the food processor)
1 tsp cinnamon
3 TB sugar
4 TB cold butter, cut into pieces
Filling
2 pkg (8 oz ea) cream cheese, softened
3/4 cup white sugar, divided
1 TB vanilla extract
3 eggs
1 cup canned pumpkin
2 tsp all spice
1 TB ground cinnamon
3 tsp espresso powder or instant coffee
Garnish
Whipped Cream (1/2 cup heavy cream, 3 TB white sugar, beat together with electric mixer)
Cinnamon, nutmeg, and powdered sugar for sprinkling
1 cinnamon stick broken in half (decor only)
Instructions
Crust
Pre-heat oven to 350 degrees.
In a food processor, blend ingredients until mixture resembles course sand. Press into bottom of a 9 in spring-form pan (not up the sides).
Bake for 10 minutes. Cool Completely.
Filling
Combine cream cheese, 1/2 cup sugar, and vanilla in a medium bowl and mix until smooth.
Mix eggs in one at a time, blending well after each addition.
Remove one cup of the mixture and transfer to another bowl. Add the espresso powder to the 1 cup of filling and mix until coffee has dissolved and is uniform in color. Set aside.

Blend 1/4 cup of sugar, pumpkin, cinnamon, and allspice into the remaining filling.
Pour the pumpkin mixture on top of the crust in the spring form pan. Top Pumpkin mixture with the 1 cup of coffee filling mixture.

Bake for 55 minutes or until the filling is set. The cheesecake will puff up in the middle a little bit as it bakes and then relax back down as it cools.
Run a knife around the edge of the pan for easy un-molding. Allow the cheesecake to cool before removing the rim of the spring-form pan. Chill until ready to serve.
Garnish
Top Cake with whipped cream, sprinkle with spices and powdered sugar.
Garnish with Cinnamon Sticks.
Nutrition Information:
Yield:

8
Serving Size:

1
Amount Per Serving:
Calories:

371
Total Fat:

15g
Saturated Fat:

6g
Trans Fat:

0g
Unsaturated Fat:

8g
Cholesterol:

93mg
Sodium:

121mg
Carbohydrates:

53g
Fiber:

3g
Sugar:

40g
Protein:

8g
Nutrition information isn't always accurate.