Recipes don't get any simpler or more traditional than this. If you haven't made homemade whipped cream before…well, you need to start!
This is one of the earliest "recipes" on the blog – it went up in May of 2010, over 11 years ago! We say "recipes" because people have a tendency to comment on it and say it's not actually a recipe, this is just what whipped cream is, etc, etc. In fact, Chels calls it her most "controversial" post on the blog because of that! The reality is, if you already know how to make homemade whipped cream, obviously you don't need a recipe, so move right along…but if you don't, and no one ever taught you…this is how you find out! Once you've had it, you won't go back to store bought (okay, okay, we still grab store bought sometimes when we're short on time…it is pretty good, too!).Anyway, we've remade and rephotographed this classic so we can share it with you just in time for your holiday treats.
I have always been a cheater…a cheater that is when it comes from taking help from the grocery store. I am a cool whip buyer *hides face in hands* I am one of those persons that will spend the extra money for the already made stuff. Isn't that horrible?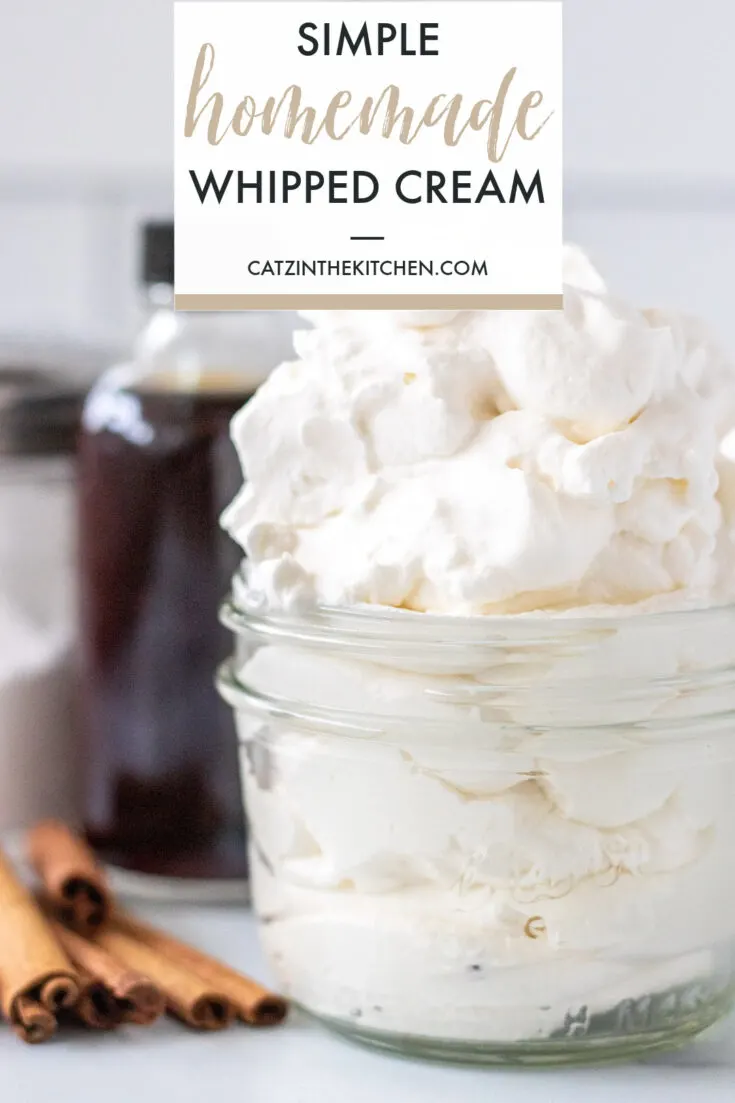 Last week at the grocery store, they were having a great sale on berries. Everything was like 2 for $4.00. I had warned Josh in advance that when all the berries go on sale like that, I will be buying them. So I did…and to my luck…the Organic Strawberries were on sale as well! Now I am on the fence about organic stuff. I have done a bit of research that seems to contradict what others say…but that's another post for another time. I will say this for the Organic Strawberries, they taste sweeter than the other kinds. But what is the perfect easy delicious treat that goes perfectly with Strawberries? Why Shortcake and whipped cream of course.
I have had a craving for the real stuff lately ( no, I am not pregnant…non pregnant people get cravings too) and I wanted to learn how to make it. But I was confused as to what to do and which cream to buy; whipping cream or heavy whipping cream. For the record, both will work. Again my mom came to the rescue and just told me pour the cream into a bowl and start mixing or blending it, till stiff peaks form. Then add sugar and when your nearly done, then you add vanilla. I thought that sounded simple enough…but I looked online for any other helpful hints. Here is what I found: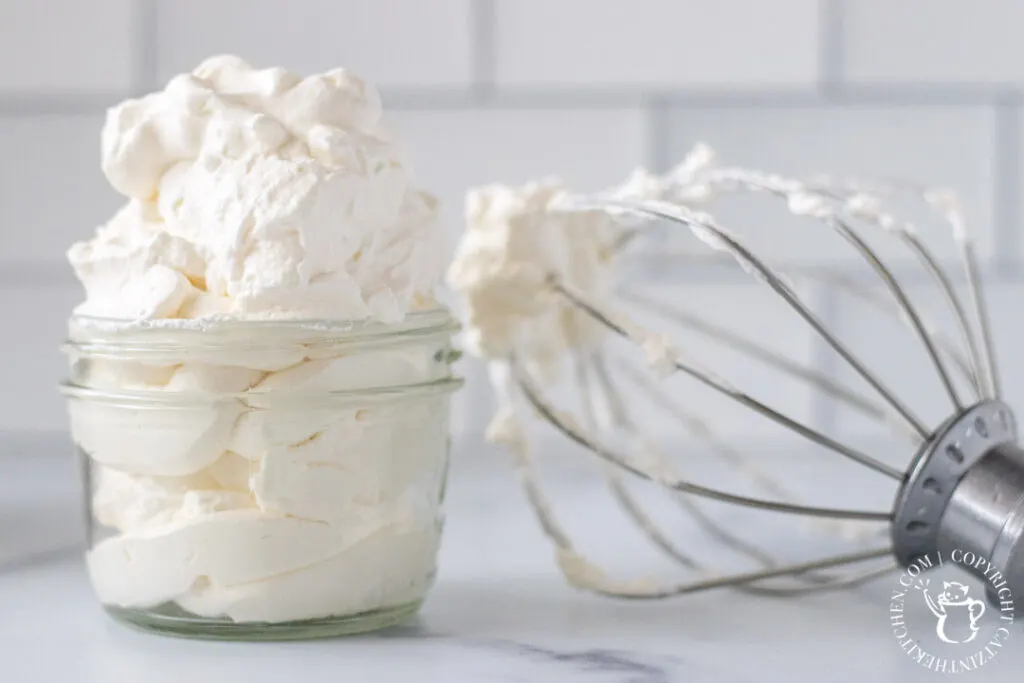 Hint #1 Use a chilled metal bowl
Hint #2 If your going to use an electric blender, use your arm to mix, not your shoulder
Hint #3 Do Not Over Mix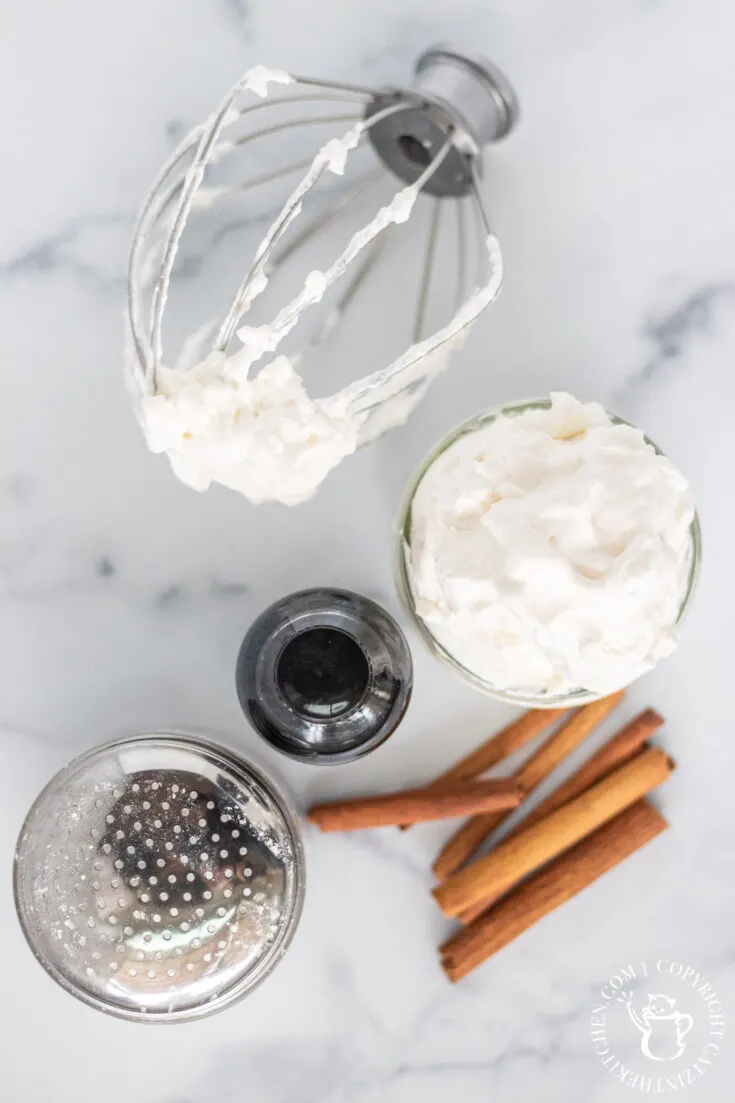 And that was it. Everything on every site I looked at pretty much said the same thing. It was kinda nice to know that this process seemed to be pretty simple.
Last night we had Josh's brother and sister down for dinner and to watch the first Lord of the Rings. Jewelissa had never seen it. For dinner they wanted Spaghetti…simple enough. But when you sit down for a long movie like LOTR, your going to want a tasty treat half way through it which is why Strawberry Shortcake is perfect.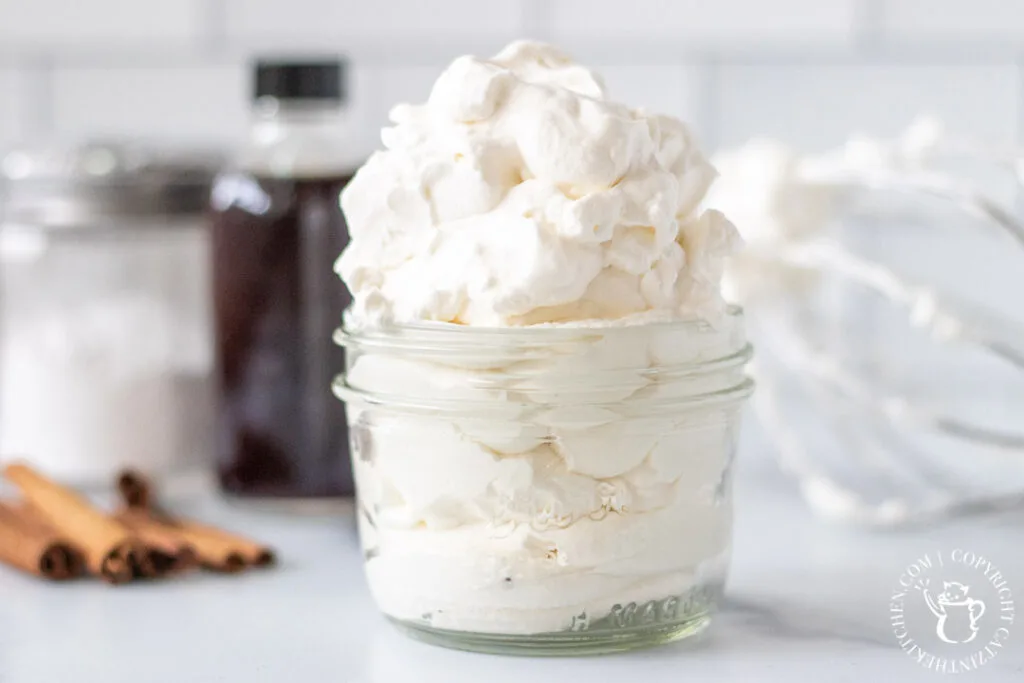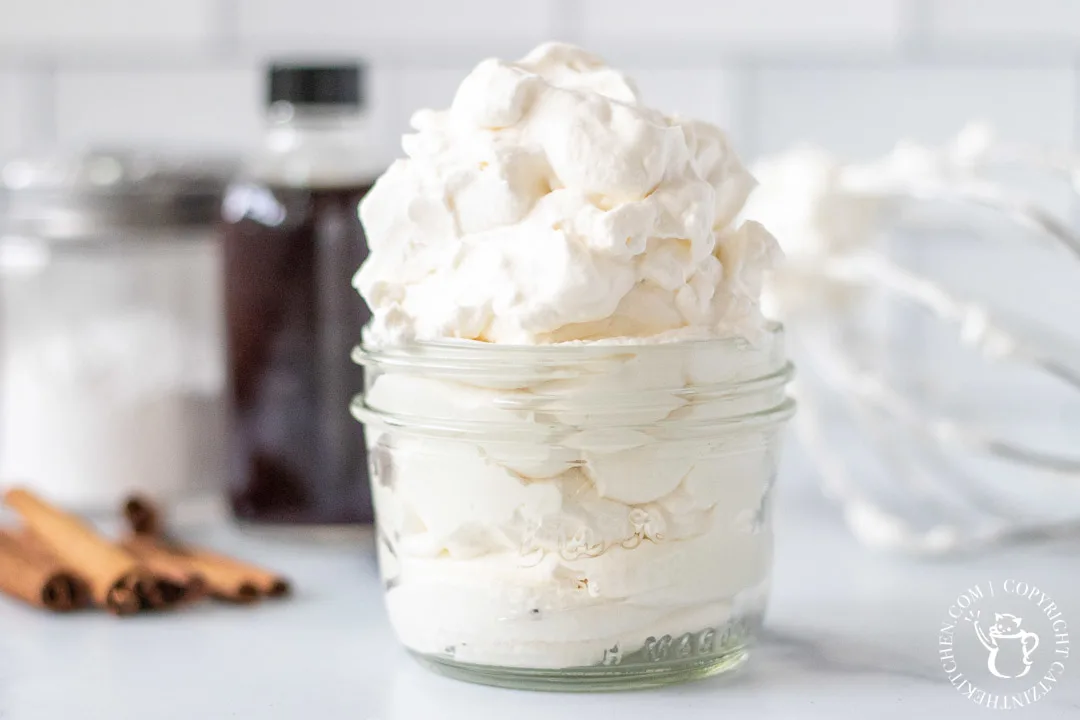 So while the kids were still awake, I got busy on whipping the whipping cream. I used heavy whipping cream. Seriously…how do you mix something without using your shoulder…it is connected to your arm, lol. Yeah…my arm got sore fast. (At the time I wrote this post, I was using an electric mixer. I've sense upgraded to a KitchenAid.) But soon enough…I saw the cream begin to thicken up and make some peaks. So I started dumping in the powdered sugar…well…dumping is an exaggeration. I was using Tablespoons and since I decided half way through the mixing of the cream to dump the rest of the container into the bowl…I would say I used maybe 2-3 tablespoons of powdered sugar, but granulated works fine here too. Plus I added…1-2 teaspoons of vanilla…I'm a vanilla freak so yeah…I added maybe an extra 1/2 teaspoon than I should of. I like stuff sweet. Josh is always teasing me that I'm going to become a diabetic because of how much Sugar I use. My brother says, I like a little coffee with my sugar, lol. But…I've cut wayy back…honest :)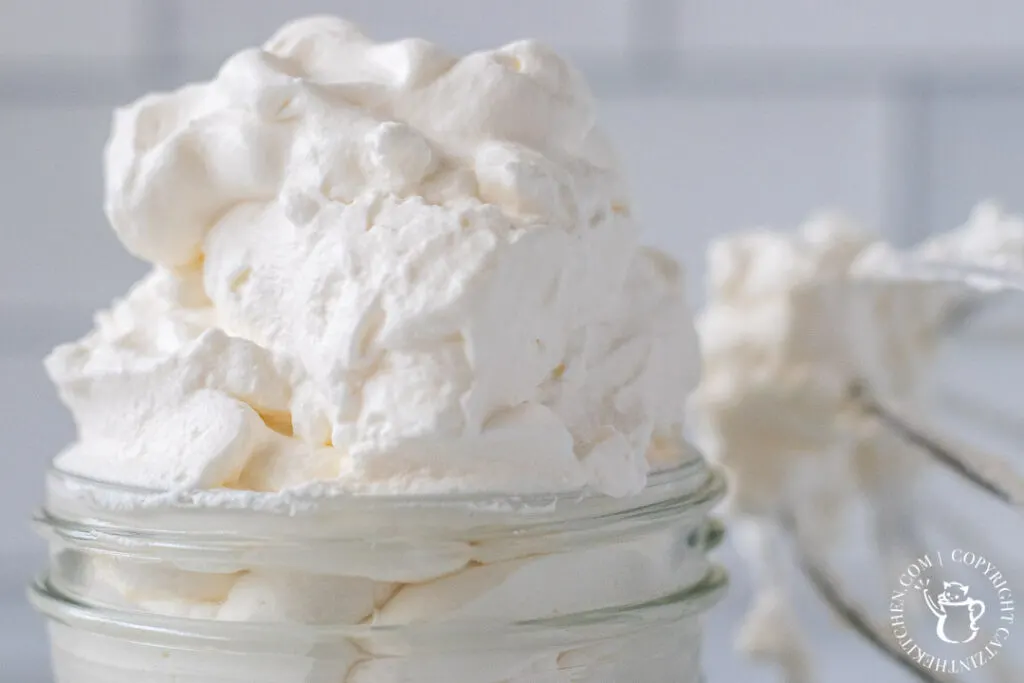 Once I got it to a consistency I thought looked good ( I was worried I would over mix) I called Josh in to do a taste test and he concurred that it was perfect. PERFECT- did you read that, he said it was perfect!! The strawberry shortcake ended up being delicious. Someday I am going to learn how to make my own shortcake :) But for now, I'll continue to cheat and buy the stuff at the store. And now that I know how to make whipped cream, I'll do it a lot more often. I think I will still stick with Cool Whip for some of the pies and desserts I make…just for the simplicity of it…or maybe I won't. :)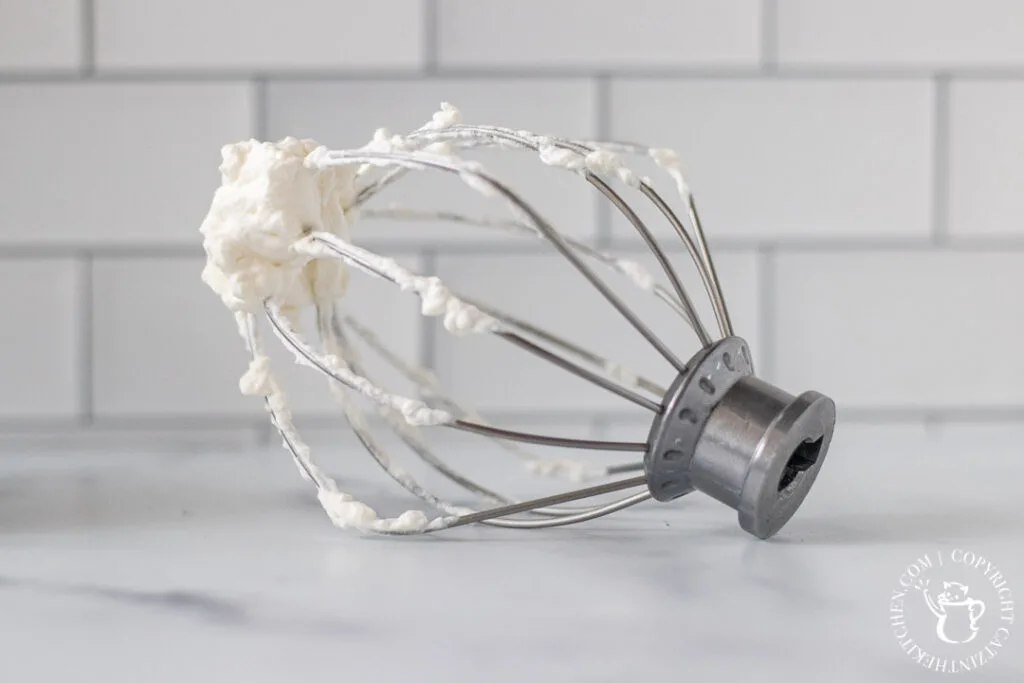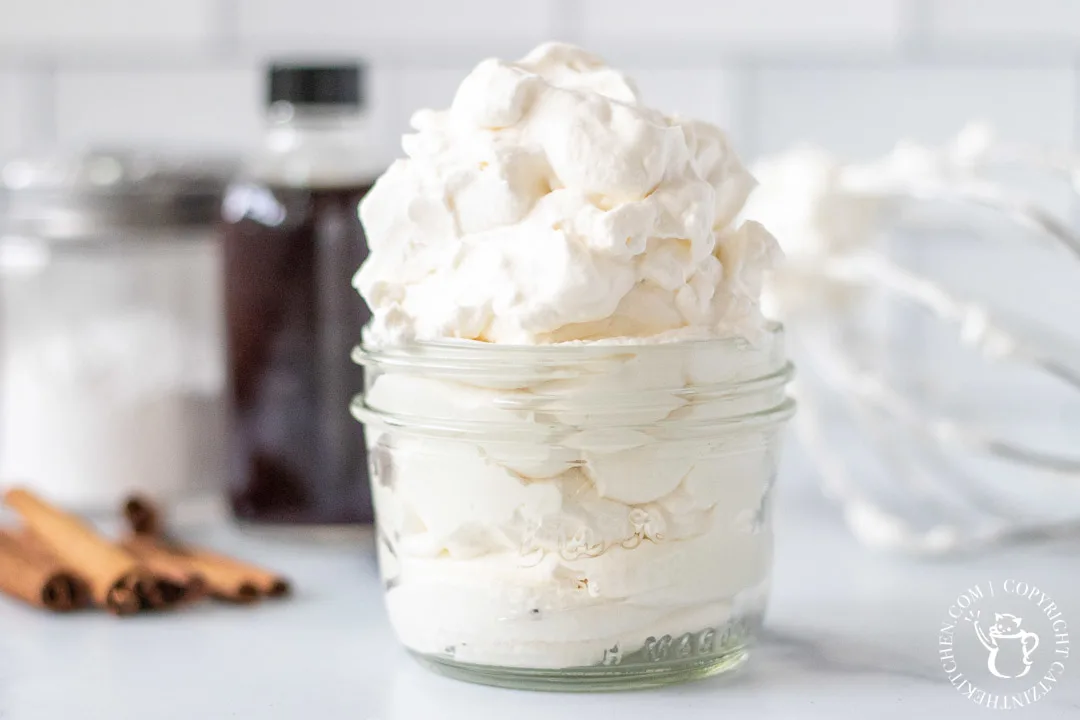 Homemade Whipped Cream
Recipes don't get any simpler or more traditional than this. If you haven't made homemade whipped cream before...well, you need to start!
Ingredients
1 cup whipping cream
splash of vanilla extract
2-3 tbsp sugar
Instructions
Combine all ingredients into a metal mixing bowl.
Beat on high for 3-5 minutes until stiff peaks have formed.
Nutrition Information:
Yield:

12
Serving Size:

1
Amount Per Serving:
Calories:

95
Total Fat:

7g
Saturated Fat:

5g
Trans Fat:

0g
Unsaturated Fat:

2g
Cholesterol:

22mg
Sodium:

6mg
Carbohydrates:

7g
Fiber:

0g
Sugar:

7g
Protein:

1g
Nutrition information isn't always accurate.