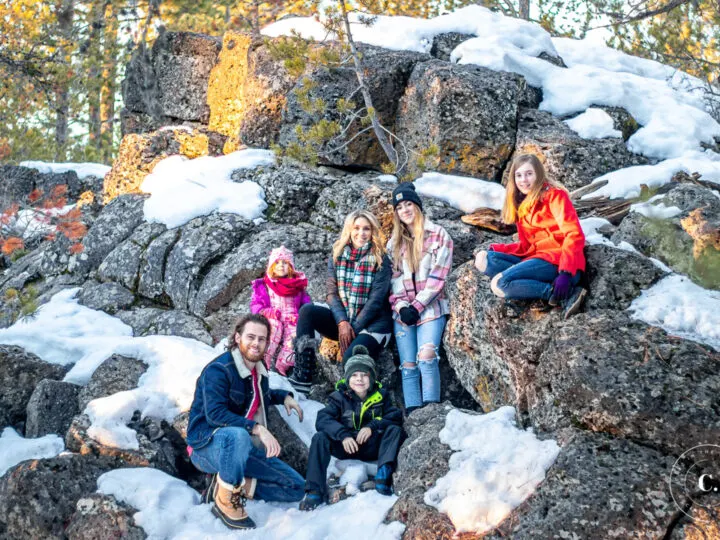 I'm officially filing this post under Catz@Home because it has more to do with the family side of our blog and less to do with the cooking side. Although there are some important updates for the cooking side as well!
Let's start first, with what this post is. This is more or less a newsletter style of post. If you remember our old Tuesday's Tidings posts, then this may seem familiar to you, but we're expanding it a bit. This will be approximately a once a month post (I've played with the idea of maybe writing this every two weeks, but I like the idea of monthly). These posts will cover movies we've watched as a family, books we're reading, podcasts we've enjoyed, recipes were making from around the internet and other tidbits that you might enjoy.
And now for the surprise – which will lean into where our focus will be for the year 2022 of the blog…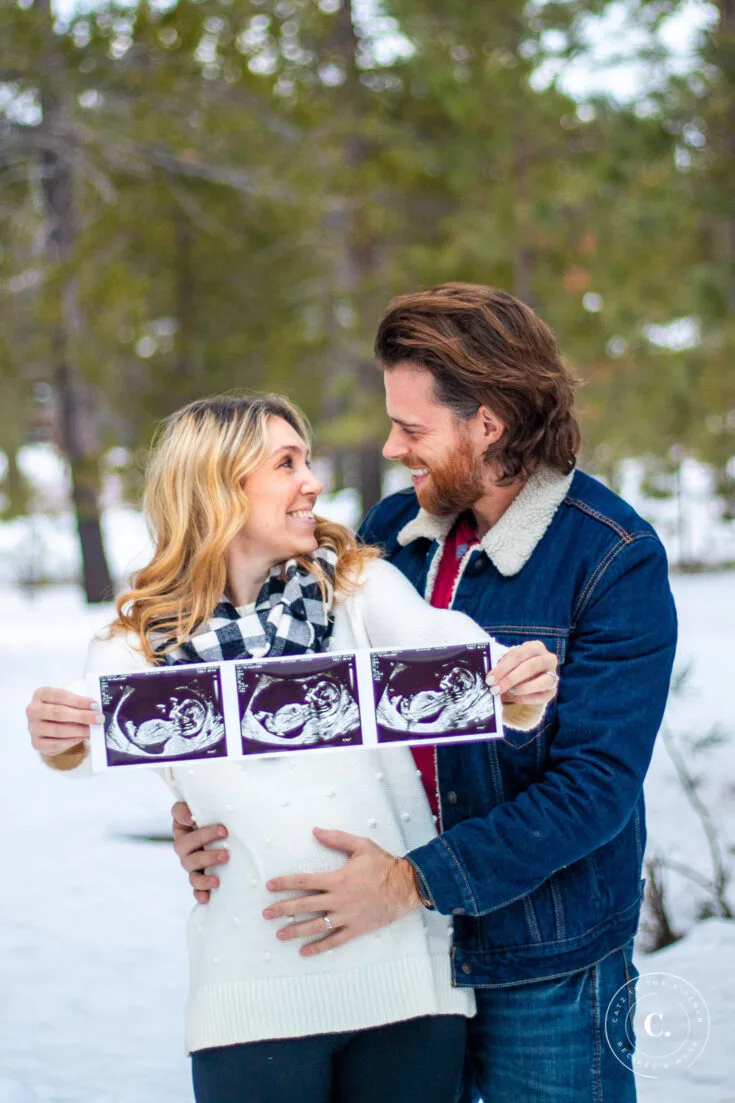 We're pregnant! I know, I am (still) just as surprised as anyone else! We honestly thought our little family was quite complete, but God had other ideas and surprised me at the beginning of November…and honestly I was in so much shock I took like 5-6 pregnancy tests! We're all so thrilled, especially the little kids. Eden and Christian had been asking and praying for a baby so it looks like their prayers were answered. God knows best.
We're due midsummer and while we do know the gender of the baby, we're keeping the gender and due date to ourselves and close friends and family for the time being. In this world of social media overshare we live in, I'm feeling a little protective of this time with our family and want to keep a few things just for us. But, as I'm approaching the 20-week mark in this pregnancy, so soon enough the little one will be here!
Seeing as how I'm pregnant, this is shaping our year quite differently than we had originally planned! I'll be honest. I'm tired. Right now, really tired! And during the holiday season, not only did I not get much of a chance to fully process a surprise pregnancy, but it was also the holidays and I was trying to push out recipes like a crazy person amidst morning sickness and general holiday hustle and bustle. By the time we got to New Year's I was pretty depleted. I needed to take a step away from work to get a clearer view of how to proceed.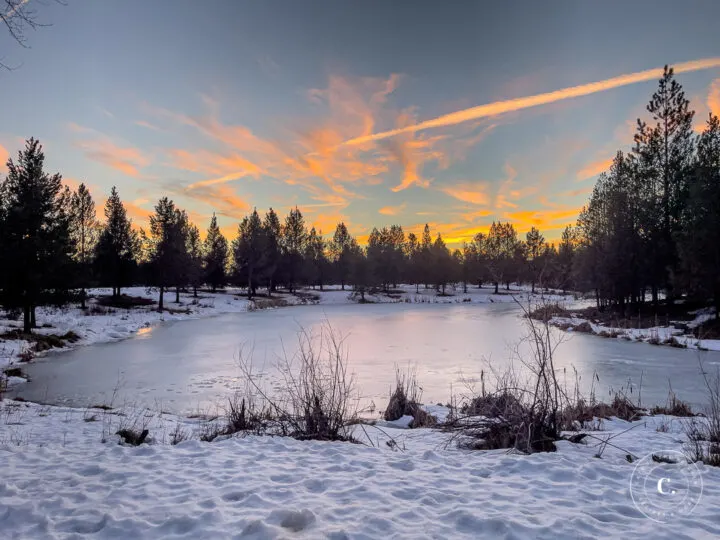 Embracing a slower year
After much prayer and discussion with Josh and the kids, one of the things I've come to realize is that maybe being tired is not such a bad thing. We're programmed to go, go, go, and I just can't right now! As my friend Sara Hagerty put it in her January newsletter, "maybe being tired is our gift." That really resonated with me and brought me to tears because the word for the year I had secretly chosen to hide away in my heart this year is "rest." I was even telling one of my sisters yesterday that I firmly believe that rest is not a reward…it's necessary. It should be as natural to us as sleeping, eating, going to the bathroom, drinking water. But it's not. We push rest off as something with which we reward ourselves…or until our body eventually stops working and forces us.
My focus is now to take things slow. And, yes, I certainly acknowledge that it's nice that this is still a "side gig" and we have the opportunity to do that! Certainly not always an option for everything we would like to slow down! But when I first started writing Catz in the Kitchen, it was never about numbers or money or even likes. I was a stay at home mom sharing a car and caring for my two little girls – I just wanted to learn how to feed my family better, while learning how to cook well.
This crazy world is all about growth and growing and that is often not bad at all (growth is often inherently good!), but there are so many points that I've discovered in my own personal Scripture reading where God is commanding His people to wait, to be still, to rest, to take a sabbath, to move slower, and when I began to embrace that feeling in the beginning of January, it felt like a cold glass of water on a hot day. Needed. Necessary.
So I'm cutting back on the volume of posting (posting new recipes, etc), and focusing on a bit of quality and variety. I love cooking and trying new recipes, and Josh loves photography and building things, so content will continue to be forthcoming, but we're just dialing the pressure down a few notches.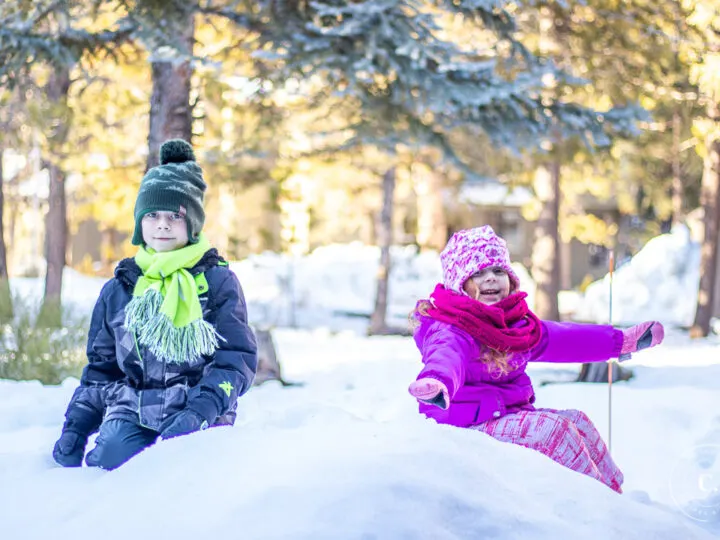 Recipes I've tried during my time off
Podcasts We've Recently Picked Up
The Morning Wire
Read Aloud Podcast
Movies We've Enjoyed As A Family
Sing 2 (just endlessly entertaining – as good as the first one, I think)
Ron's Gone Wrong (hilarious, and a powerful message about technology and social media – really took us by surprise!)
Shang-Chi and the Legend of the Ten Rings (fun if you like Marvel movies – and surprisingly funny!)
Chef (Josh and I watched this one together – a little language, but really cute – will make you want Cubanos)
Books We're Reading
I'm reading:
Josh is reading:
Games we've enjoyed playing as a family
I think that's it, friends! This has been our month of January with some updates and announcements and even surprises to share with you. I'll be back with another Catz@Home post next month.