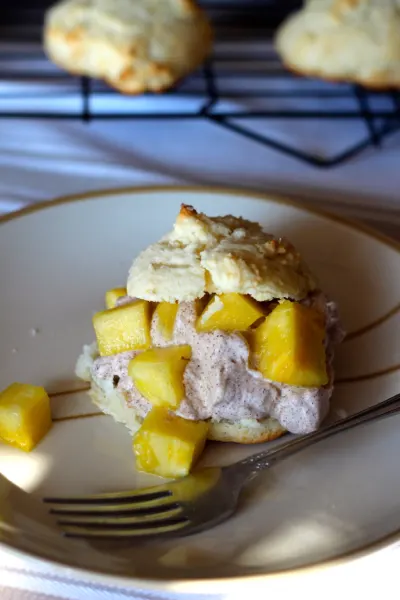 I love dessert! I like having something sweet after dinner. I've had this dessert on my "To Make" list for several weeks now. But because for the last 3 weeks, the kids and I have been under the weather, it hasn't gotten made. Everybody is better now, so bring on the sweetness!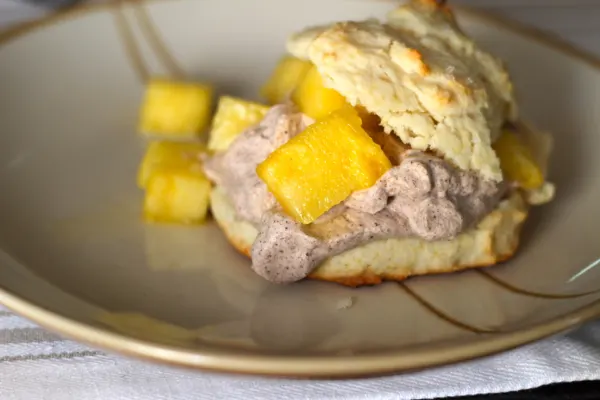 I found this recipe in one of my Rachael Ray Every Day Magazines and it is awesome. It took me like 5 secs to make and I got a YUM-O from everyone in the family for it. The original recipe called for a can of premade biscuits, but I used the recipe from the back of my Bisquick box and not only was it easy, but super yummy!
But what I think really makes this recipe sing, is the cinnamon-sugar rum flavored whipped cream. It is pretty dang good, if I do say so myself!
If you need an easy dessert that screams summer, this is it!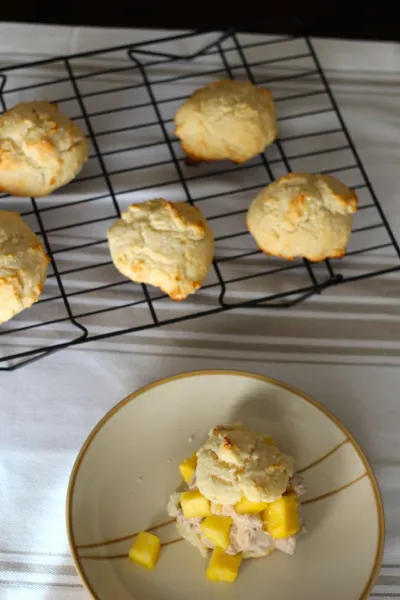 Pineapple Shortcake
Sourced from Rachael Ray Every Day Magazine
An easy and tropical shortcake that will make you feel like your tastebuds are on vacation!
Serves: 6
Prep: 10 minutes
Bake: 10 minutes
Total Time: 20 minutes
Ingredients
4 cups fresh pineapple cubes
2 TB orange juice
1 pkg. (16.3 oz) biscuits or shortcakes made from the back of a Bisquick Box
1 TB ground cinnamon
2 TB sugar
3/4 cup chilled heavy cream
2 tsp rum extract
Directions
Prepare biscuits or shortcakes according to package directions. While shortcakes are baking, mix pineapple and orange juice together. Allow shortcakes to cool slightly.
Whisk cream, cinnamon, sugar, and rum until soft peaks form.
Split shortcakes and fill with pineapple and cream.