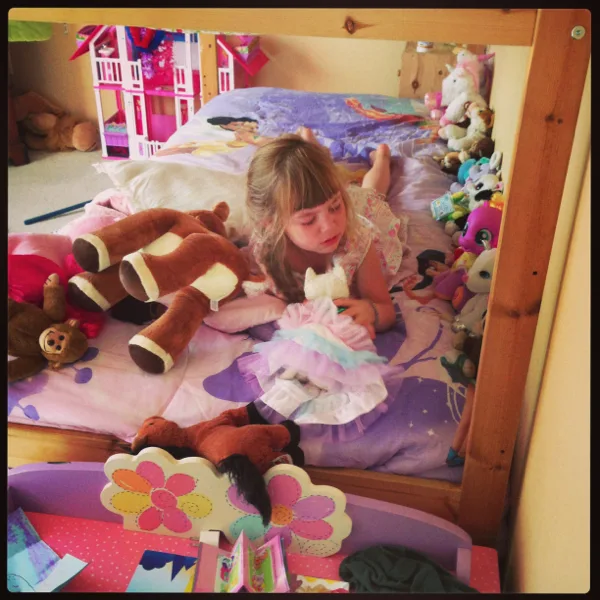 1. Yesterday was Monday. It felt like a Monday. Eden didn't want to make her bed. Unusual. Thus proving that yesterday was indeed a Monday.

2. Josh went grocery shopping for me last night after work. I was totally going to haul all three kids to the store. But Josh told me not to worry about it since I had been sick. He got everything on my list, plus even a few fun extras for me. Isn't that sweet?
3. I'm re watching Buffy the Vampire Slayer! I love this series! Joss Whedon, you genius you!
4. I finished reading Nicholas Sparks The Best of Me last week while I was sick. I thought it was a really good book. It ended in true Sparks fashion, and like the ending in Nights in Rodanthe, this one made me mad too. But, I can see how it will make a good movie.
5. Our garden is out of control! My oregano is huge and I just cut my mint back a few weeks ago and it's already a beast again. My tomatoes though are doing incredible! I can't wait to start plucking them from the vine.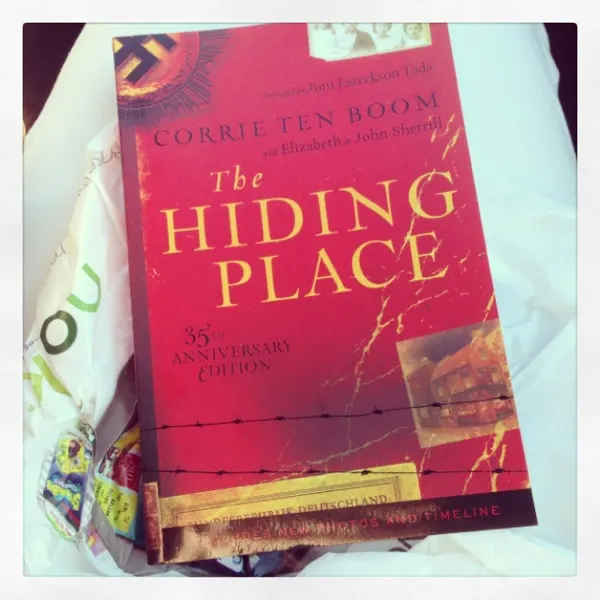 6. Since I finished The Best of Me sooner than I expected, I was book-less which is never a good thing. Normally, I grab my books from Goodwill. I'm kind of picky though. I don't buy them unless they are in really good quality and I feel safe buying them Goodwill because if a couple chapters into it, I don't like it, I'm only out a few dollars. But since I haven't been to our Goodwill in a few weeks (something I should rectify) I bought The Hiding Place (new) from Barnes and Noble on Sunday. I've heard several family members talk about it over the years, so I had added it to My Good Reads list. I'm still on the first chapter, (because I only read a few pages a night) but so far it is really good. I find a lot of holocaust books so inspiring!
7. Josh and I went into Cost Plus the other day. I had signed up for their program that sends you coupons and stuff and I wanted to use my 10% off on new dish towels. How exciting huh?! I used to go into that store all the time when I was younger, but lately, I've just started going back. I'm in love with a certain dining room table from there that is way out of my price range. Something to work up too right?
8. We got all of our homeschooling books in the mail a few days ago. Grace is really excited! Eden was really nervous and scared at the idea of starting school prior to seeing her books. Now she is super excited. She told me that she thinks her math book looks like the most fun! Music to my ears. I always struggled with math, so seeing her excited already, makes me happy. Of course we won't start school till October, but Josh and I are eager to figure out our school guide for the girls.
9. Everyone knows that Josh and I love a good burger. Recipe Critic posted these Queso Burgers and Josh and I were drooling. It's seriously one of those ideas that makes you wonder what planet you are on and why didn't you come up with it first!
10. I've officially hit my goal weight! It only took me five long, hard months of working my tail off 5-7 days a week! What's funny is that now that I'm there, I'm a smaller jean size than I was before I got pregnant and I was in really good shape then! I tell ya, that Jillian Michaels knows her stuff. But now that I'm here, I'm going to head back to the gym for a bit. I'm paying for it, I might as well use it, right?