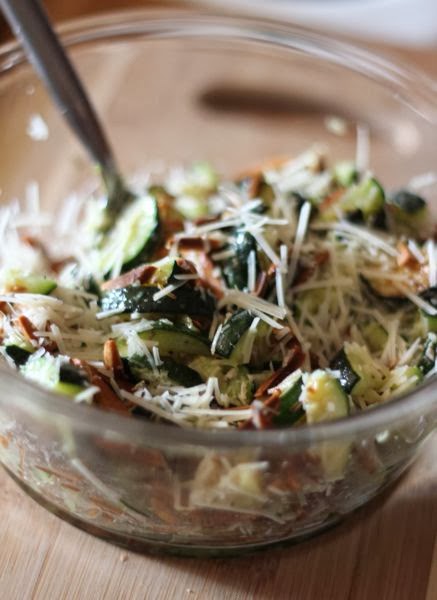 I think zucchini is the forgotten vegetable. In the late summer, zucchini is at it's peak and everyone is scurrying around to find different ways to use it up. But then fall and winter shows up no one ever talks about it anymore. Well, I'm here to bring zucchini back!
This side dish is delicious! I made it so many times over the summer and each time I think it only got better. Eden has told me that it's one of her favorite sides I make. Its an easy dish to make and pretty cheap. The next time you aren't sure what to make on the side for dinner, try this out! You will gobble it up just like we do!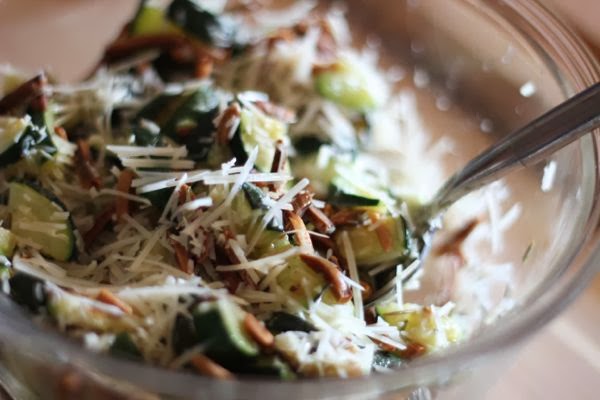 Roasted Zucchini with Almonds and Parmesan
Recipe by Chelsia Rief
Zucchini that is sweetly roasted and topped with toasted almonds, rosemary, and parmesan cheese makes a side dish that is not only perfect for most main entrees, but would also be a great addition to your Thanksgiving dinner.
Prep time: 10 min
Cook time: 25-30 min
Total time: 40 min
Yield: 4 servings
Ingredients
1/2 cupslivered almonds
2medium zucchini
2-3 tbspextra virgin olive oil
salt and pepper to taste
1 1/2 tspdried rosemary
2garlic cloves, minced
1/2 cupshredded parmesan cheese
Cooking Directions
Pre-heat oven to 350 degrees. On a small baking sheet, lay the slivered almonds out on the sheet and toast for 10 minutes. Remove from oven and cool.
Pre-heat oven to 375. Cut zucchini into coin shapes and then quarter. Place on a large baking sheet. Drizzle with olive oil, salt, pepper, rosemary, and garlic. Mix together with hands to ensure everything is well incorporated. Bake for 20-25 minutes.
Scoop the zucchini into a medium sized bowl and carefully stir in cheese and toasted almonds. Serve right away.