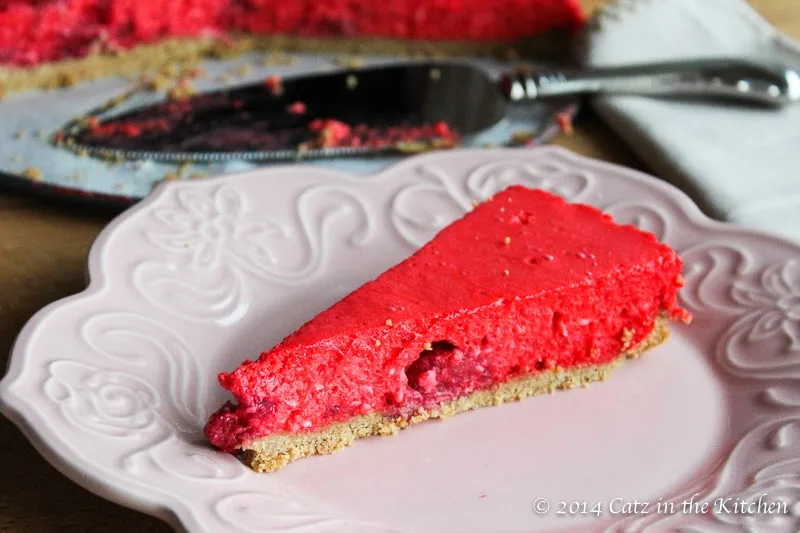 I've decided to start posting occasionally on Saturdays. Grace and Eden got a cookbook for Christmas ( I think I mentioned it in Tuesday's Tidings) and she has been really excited to cook through it with me. Cooking and baking is something Grace has shown a huge interest in and I'm so happy too, because it's kind of something you need to know how to do, so you might as well enjoy it. But I asked her, how she would feel about if we take pictures of the recipes we make out of the book and I'll let her help me pick out food props, etc and if she would be okay with me posting the recipes on maybe a Saturday here and there. She loved the idea, so this is our first ever Cooking with Gracie post! Isn't that exciting?!
Before we begin, I want to tell you a bit about this book. At this current moment, we've only tried two recipes. This cheesecake and a burger recipe. They've both been excellent! The cookbook is called "The Cookbook for Girls, Fun Food for Fun Times." You should check it out on Amazon! If you've got a daughter who is interested in cooking, this might make a great gift for them.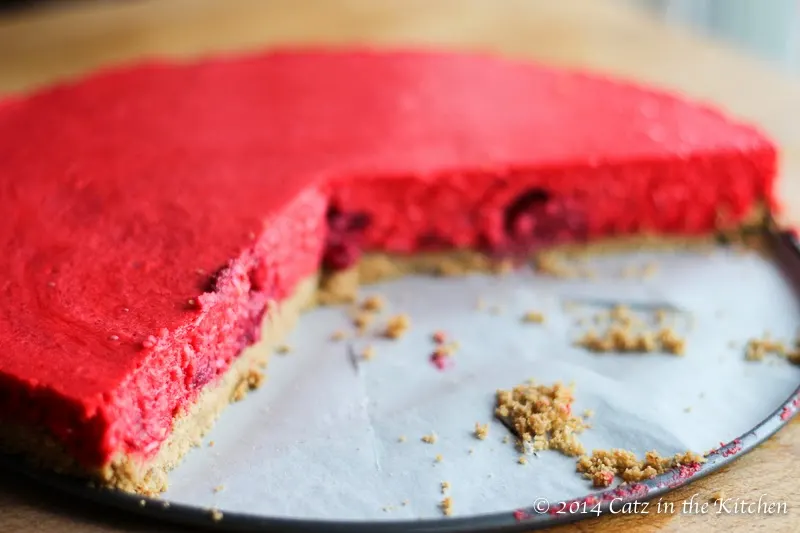 What I think is funny about this recipe, is that it looks nothing like the picture in the book. The cheesecake in the book is a very soft pink and obviously, here it's very bright! Grace was very concerned that we made it wrong, lol! But I told her sometimes, depending on different brands of ingredients, things can look a little different, but that as long as it set up the way it was supposed to and tasted good, it didn't really matter. I happen to love this bright color! It demands attention!
Josh and I were a little skeptical of how this was going to taste at first because because we made it with the bigger box of raspberry JELL-O and thought it might be a little to gelatin-y. Is that a word?? The first bite, kind of is like WOW, that's bright. But then you find yourself going back for more bites and the flavor is actually really good. The graham cracker crust is perfect with it and the chopped fresh raspberries mixed into the cheesecake are delightful. Josh, whom I thought wouldn't really enjoyed it, wanted to keep sneaking slices of it. What I loved about it was that it was really easy…there is no oven/stove involvement at all and there is no added sugar.
If you've got a couple of kids who really love to get in the kitchen with you, this would be a great recipe for them to try out! They'll have fun pouring out the ingredients and tracing the parchment paper to line the springform pan with!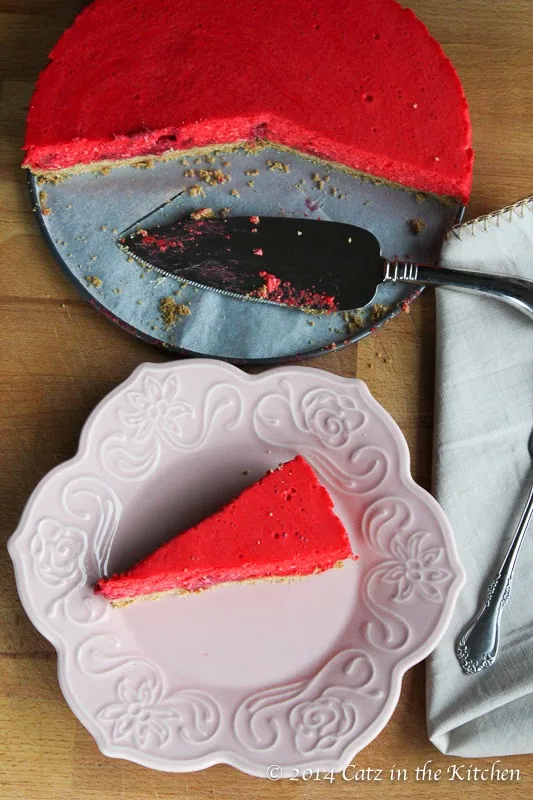 No Bake Raspberry Cheesecake
Recipe by Cookbook for Girls
Looking for an easy dessert to get the kids involved in? This No Bake Raspberry Cheesecake is fruity, fun, and festive for the upcoming spring months.
Prep time: 20 minutes
Cook time: 2 hours
Total time: 2 hours and 20 minutes
Ingredients
6 TBunsalted butter
1 3/4 cupscrushed graham crackers
5 oz raspberry flavored gelatin
1 cupevaporated milk, chilled
1 cup cream cheese, softened
1 cupraspberries, roughly chopped
Cooking Directions
Line the bottom of an 8 inch springform pan with parchment paper.
Place the crackers in a food processor or in a ziplock bag and crush with a rolling pin. Melt the butter and pour into a medium sized bowl along with the crushed graham crackers and stir until the mixture resembles wet sand. Press into the bottom of the springform pan and chill.
In a measuring cup, put the gelatin in 4 oz (half a cup) of boiling water and stir until dissolved.
In a large bowl using an electric mixer, whisk the evaporated milk until light and fluffy and doubled in size. Beat in the cream cheese, until the mixture is smooth. Beat in gelatin.
Pour the chopped berried into the batter and stir. Pour over the cracker crust and place in the refrigerator. Chill for at least 2 hours.