This Salsa Baked Eggs recipe is ready in under 20 minutes, contains less than 200 calories, is full of protein, and is super-tasty to boot! Enjoy!
Can we just talk for a moment about hormones??? Female hormones to be exact. I love and hate those suckers. Hormones make me cry at heart-tugging commercials, melt when I see my children play with each other, and be hopelessly sappy and emotional when I even look at my husband. (…now you know why I have three kids). ;)
But there is another set of hormones. The ones I hate. These hormones make me irrational, frustrated, alone, and irritable. And while they are doing all of that to me, (as if that wasn't enough) they make my view of the world (or at least my world) seem foggy. I can't see through the fog because my fog lights are turned off.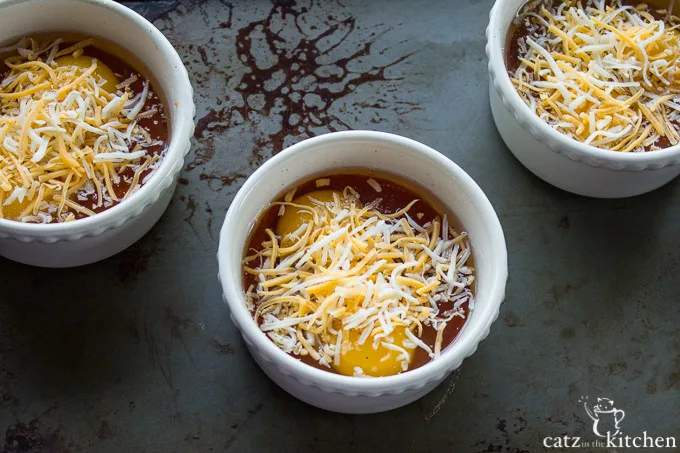 I bet there isn't a woman out there who can't relate to that. And if you can't…then DENIAL! LOL! Last week was honestly one of those weeks for me. I completely lost it last Wednesday in the worst possible way. I was overly tired because Christian was sick ONCE AGAIN and I had no clue what it was or how he got it. I wasn't getting any sleep, because he was fighting sleep. Josh and I were trying to figure out some areas in our homeschooling that have been a struggle for Grace. And I was just done with it all. Ready to toss in the towel and go hide out in my closet until the storm passed.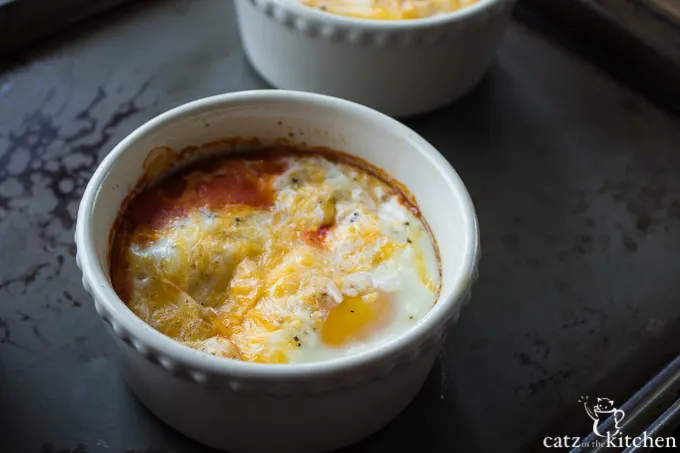 Josh obviously talked me down, LOL and this freak out came after he had brought me home a beautiful bouquet of tulips and frozen yogurt. What a way to say "Thank you" huh? Boy, am I a keeper! But seriously, I had to keep repeating the Bible verse, "Consider it all joy, my brethren, when you encounter various trials." James 1:2 over and over again in my head. I kept telling myself to find the joy in this situation with Christian being sick again and trying to work through the homeschool stuff that was really beating me down.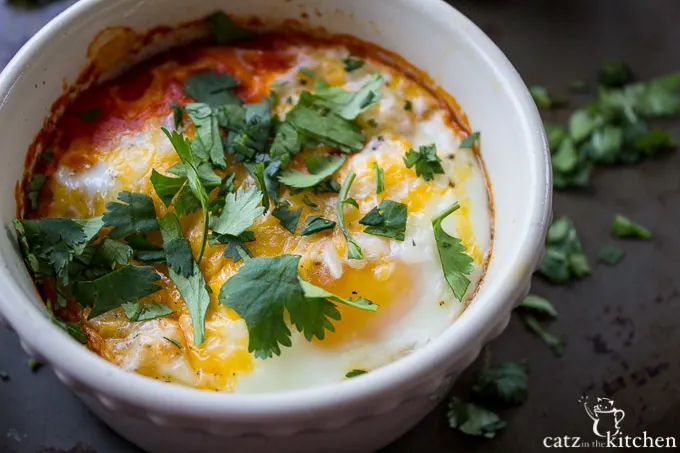 It was slow-going. It didn't happen overnight. But by the following evening, I was feeling better and I was counting my blessings. Christian was sick. But I got to cuddle him a lot! And his hugs are so therapeutic. We're trying to find our way with homeschooling a 4th grader and coming face to face with my inadequacies as the teacher and how some things, I just can't teach as well, because I'm still trying to learn. But, I get to have my kids home with me everyday, filling our house with joyful noise. Whether it be crying or laughter. We have a beautiful life that is not perfect. Perfection is boring. Perfection means that you have arrived and there is nothing else to learn and no more room to grow. Things may be easier if everything was perfect, but it would certainly be boring.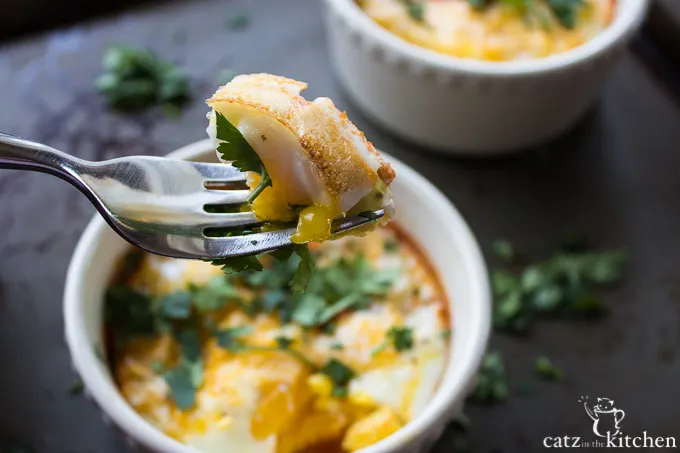 So wives and mommas, we all have our days, weeks, months, and even years where it seems our hormones get the best of us. But consider it pure joy, to face these trials and find the blessings that are laying low in the fog. They are there. Sometimes, we just need to turn the fog lights back on to see what we're missing.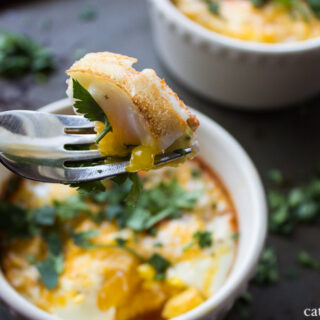 Salsa Baked Eggs
In a morning rush? This quick and easy dish takes only about 20 minutes from start to finish. It's a great way to add a little protein to your morning without sacrificing time or flavor.
Ingredients
1/2 cup salsa
8 eggs
4 tsp Mexican shredded cheese
1/4 tsp fresh ground black pepper
1/2 tsp kosher salt
2 tbsp cilantro, chopped
Instructions
Pre-heat oven to 425 degrees and spray four 2 cup ramekins with non-stick cooking spray.
Spread about 2 tbsp of salsa inside the bottom of the ramekins. Crack 2 eggs inside each ramekin and season with salt and pepper. Top each ramekin with a tsp of shredded cheese.
Bake in the oven for 15 minutes, until the eggs are set and they mixture pulls slightly from the edge of the ramekin.
Top with chopped cilantro and serve warm.
Nutrition Information:
Yield:

4
Serving Size:

1
Amount Per Serving:
Calories:

161
Total Fat:

10g
Saturated Fat:

4g
Trans Fat:

0g
Unsaturated Fat:

6g
Cholesterol:

374mg
Sodium:

671mg
Carbohydrates:

3g
Fiber:

1g
Sugar:

2g
Protein:

14g
Nutrition information isn't always accurate.