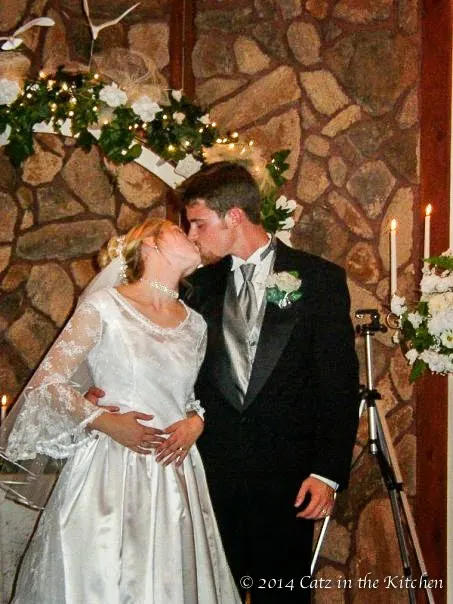 Hi friends-11 years ago, I was 19 years old. On August 9th 2003, I, a really blond, flirty teenager (ha, I was still a teen) married a handsome 18 year old pastor's son who had captured my heart from the first moment I met him.
You know what, he still captures my heart every single day.
Since today is our anniversary and we're going to be out spending one whole day and night together kidless-I thought I would share 11 things I've learned in 11 years about being married to this guy.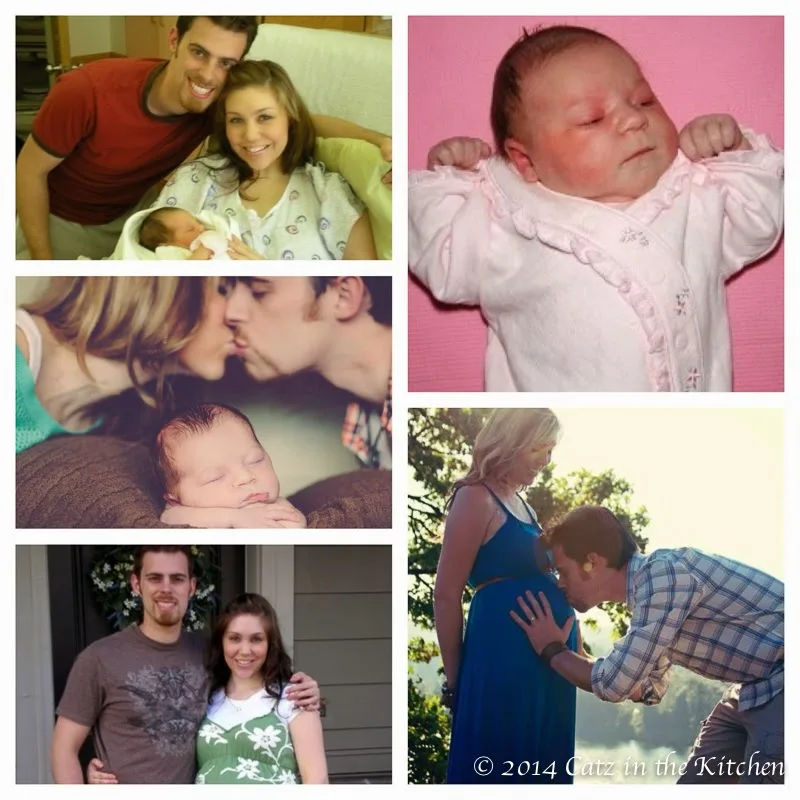 1. Making babies, having babies, and raising babies is not only the funnest thing to do with him, but it is also one of the most romantic things to do with him.
2. In order of importance, 1) Keeping God at the forefront of our marriage, with each of us taking time out daily to be in his word, as well as in our family. 2) Our marriage- Making sure that we take care of each other and are nurturing our spouses needs. Just like with a garden, you have to work (although it doesn't feel like work) at it to keep the weeds out. 3) Our children-if we fail at number one…we will most certainly fail at #2 and #3. Our kids need us, in every way. Family and Friends are #4.
3. Josh doesn't like meatloaf. No matter how many different ways I fix it, he doesn't like it. I need to accept it and move on.
4. Respect him. It is important for me to show him respect on the days when I completely adore him and during the moments when I'm not as happy with him. My level of respect and the ways I show it should not ever change. He is my spouse, my best friend, the bread winner of our family, the father of our children, the son of his parents, and a child of God. He deserves my respect.
5. Do the things you did in the beginning. That can be challenging when children are involved. You can't go on spur of the moment dates out to dinner just the two of you when you have kids around all the time. But I find if you broaden your horizon about doing the things you did in the beginning…. we can't go out to dinner all the time, but we can create a romantic evening at home, cooking in the kitchen, with the kids around.
6. Be your spouses's cheerleader/and coach. Josh is the first person to get excited with me, be proud of me, and give me encouragement or advice on different things. I try to do the same for him. He loves to write and has started writing a book. I try to bring it up often so he knows I don't want him to give up on his dream, to encourage him, and also to show him I believe in him. Because I do. My husband has so much talent in his baby finger you could bottle it up and sell it. He also enjoys painting, singing, etc.
7. Listen to him. Much like with my children, if I'm not giving them or him my full attention when they/he are talking to me…they know it. Sit and listen. Close the book, put down the iPhone, shut the laptop. He is more important than any of that. He wants to talk to me. Share his day with me. The least I can do is be interested. I would except the same thing from him.
8. Be active together. Josh has limited mobility when it comes to his feet. He doesn't have full motion/bend-ability of his feet so while I love to run. He cannot run with me. We have to find things that are active to do together that don't put to much strain on his feet. Like biking, kayaking, and walks. Getting out and doing active things together is not only great for health, but it allows us to try new things and find new interests together.
9. Be goofy together, no matter the hour. Last night is the perfect example of this. We had both turned out our lights and I was getting situated in the bed when Josh went in to give me a kiss and ran into my arm. I told him to hang on a moment, but the guy didn't listen. He rammed me again. Then he did it again on purpose and threw his head into my lap. We were both laughing so hard! Take the time to laugh. It is so good for your marriage.
10. Pray for him. Does he have a big meeting at work or meeting a new client? Did everything that could possibly go wrong that morning happen before he left for work. Say a prayer for him. He probably won't know you ever said it, (unless you tell him) and that's okay. Pray for him and then let God do the rest.
11. Remain lovers. I know a lot of people talk about how "once kids come along…" I'm sorry. I disagree 110%. That is only true if you let it be true. I know that by the end of the day, he and I are both tired. We've given ourselves to our kids, our jobs, family, etc that sometimes we feel like we don't have anything else to give. Sometimes all it takes is that one little explosive kiss to get the fireworks going. ;)
These are only a sampling of things I've learned. I could keep writing. I could write a book. I find marriage to be the most fun I've ever had in my entire life and I love going to bed next to my best friend every night and seeing him the next day, whenever that is. No matter what time of day I see him again the following day, it's never soon enough. He and I just love being together. All the time. We don't get tired of each other, just hungrier for more time together. Luckily, I have my whole life to spend with him.