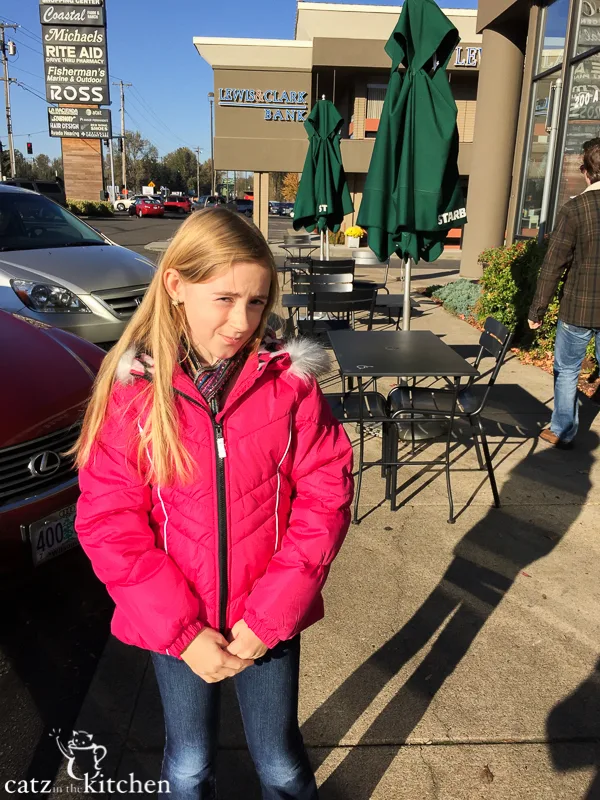 1. This weekend, we took Grace to get a new coat. I had originally planned on going to Kohls and possibly Old Navy before hitting up the mall if we hadn't found anything in those stores, and because I had stuff I wanted to look at there. But, on a whim to get Starbucks, we hit up Ross and ended up finding a gorgeous London Fog coat in her favorite color that fits her beautifully! Now if they only had one in my size…
2. On Friday, Josh and I got to go on a date! We went to dinner at Pastini (one of our favorites!) and split artichoke bruschetta and a Caesar salad (soooooo good), and then went and saw Interstellar. I must be the only person that DID NOT like this movie. It was 45 minutes too long, I didn't care much about the characters, and I felt like it borrowed too many ideas from Gravity, Inception, and 2001: A Space Odyssey. The acting was well done and there were a few scenes that drew me in, but then I was left wishing I still had popcorn to eat to give me something to do. I just feel like it was trying to be too smart. You couldn't pay me to sit through the movie again. #justonefoodiesopinion
3. Speaking of movies, what is up with the trailers and the people making these movies. We sat through like five trailers and only two of them looked good. Selma looks like it will be an excellent movie, and Unbroken, I think looks fab. But The Gambler? Nope. Looks dumb.
4. Just for a heads up next week, I won't be posting a Weekly Menu or Tuesday's Tidings. I have a few other posts going up Monday-Wednesday and then I'm taking Thursday and Friday off.
5. I usually only make my gravy out of stock and some flour whisked together, but this gravy looks perfect!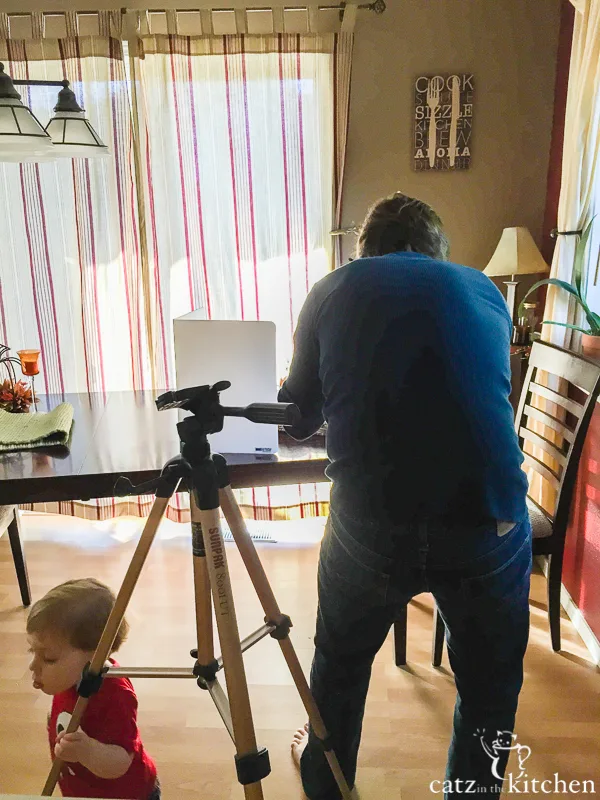 6. A couple of times last week, Josh got behind the camera. And Christian ran amuck!
7. These pulled pork enchiladas look so amazing! Drooling!
8. How many Christmas trees do you usually put up in your house. We always put up one, but I've seen some people have an adult tree and a kid tree. My question is what tree gets the presents?
9. It's been really important to me that Grace learns how to type on a keyboard, so Josh found an app called Tap Typing for her to use on the iPad that she can use our bluetooth Apple Keyboard with – and she loves it! This way she is getting practice on how to type without really being on the internet…yet. #homeschoolingwin
10. We played Mad Libs last Thursday after dinner because Awana was cancelled due to icy conditions, and the girls loved it. It was homeschooling fun for Eden because she now knows what a noun and verb and adjective is, and they laughed a ton. Such a simple fun game for families.