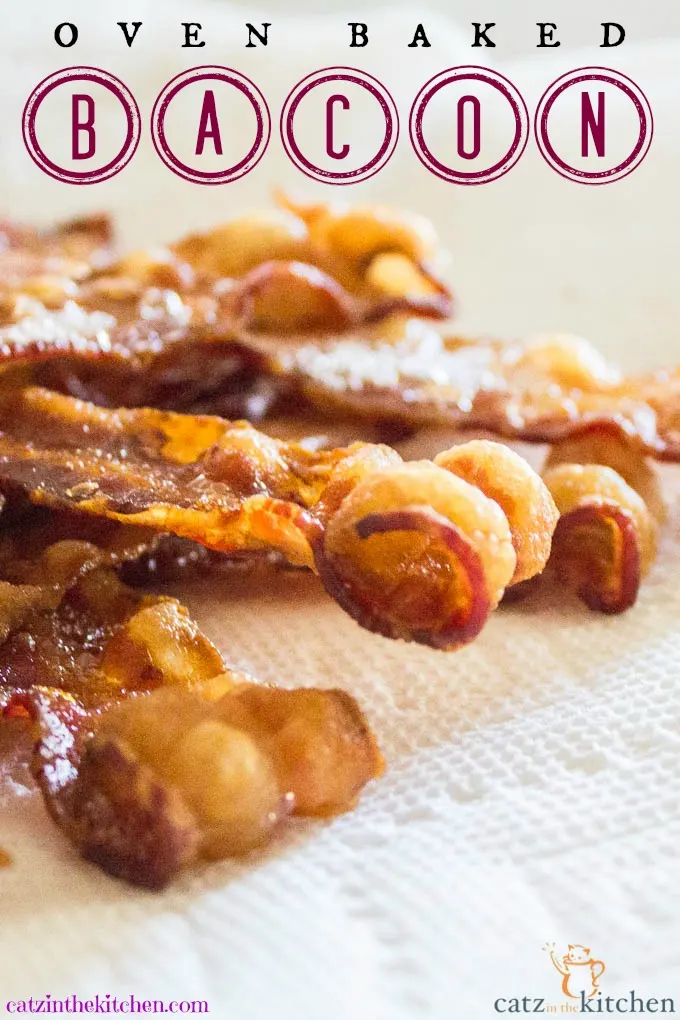 My favorite way to cook bacon is to bake it in the oven – actually, it's the only way I'll cook bacon! I refuse to stand over a skillet and have grease splatter and stain my clothes. I mean, don't get me wrong, bacon is worth ruined clothing, but if there is an easier way to get the job done without ruining my clothes and with the same yummy outcome, I'm all in! And with that, I bow down and thank the Pioneer Woman for pointing this little trick out to Josh and I.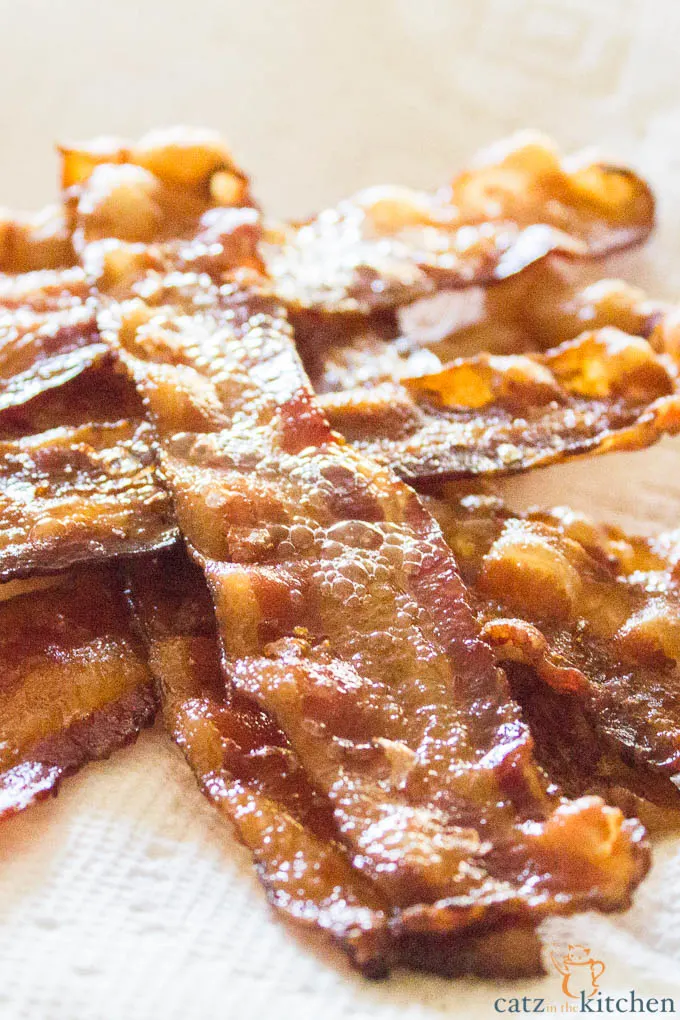 In the photo below, I'm showing the bacon being baked on parchment paper. Usually, I don't bake it that way. I always use a cooling rack, but for the particular recipe (which you'll read about soon) for which I was using the bacon, I used parchment purely so I could get some of the bacon drippings.
Pre-heat the oven to 400 degrees. Line a large baking sheet with aluminum foil and position a cooling rack over the foil to collect any extra grease. Lay the bacon slices side by side so they are practically touching.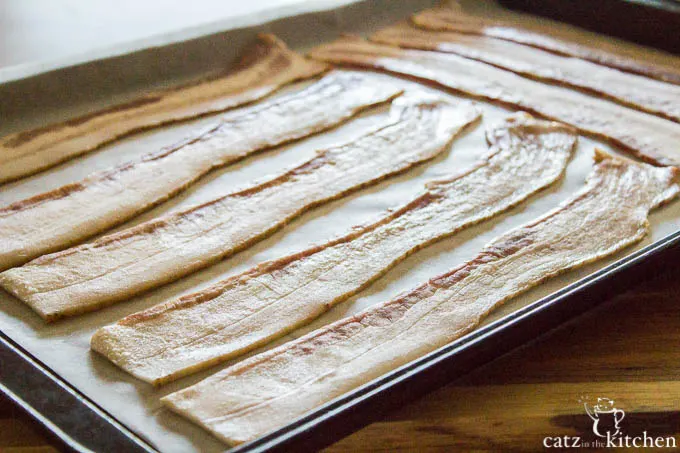 Bake in the oven for 10-15 minutes, depending on how done you like your bacon.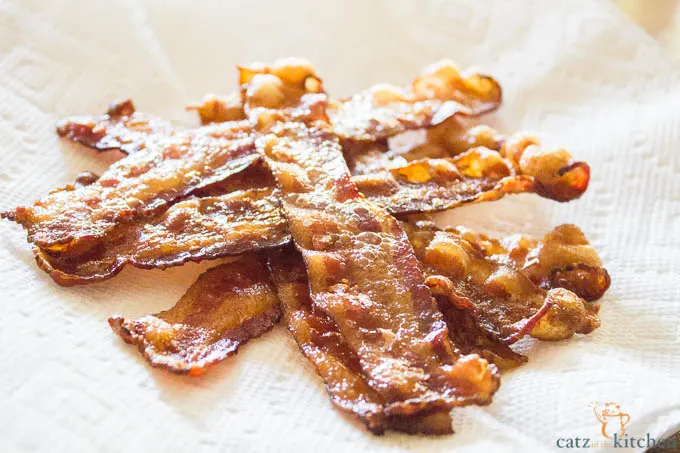 Remove from oven and place on a paper-towel lined plate to absorb grease.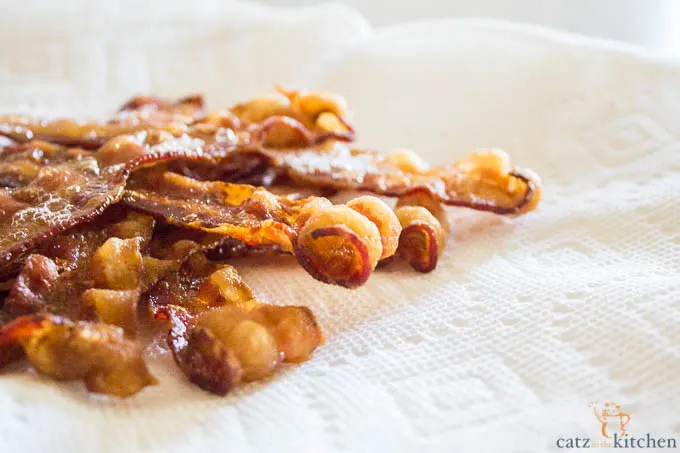 That's it! What you do with your bacon from there is up to you…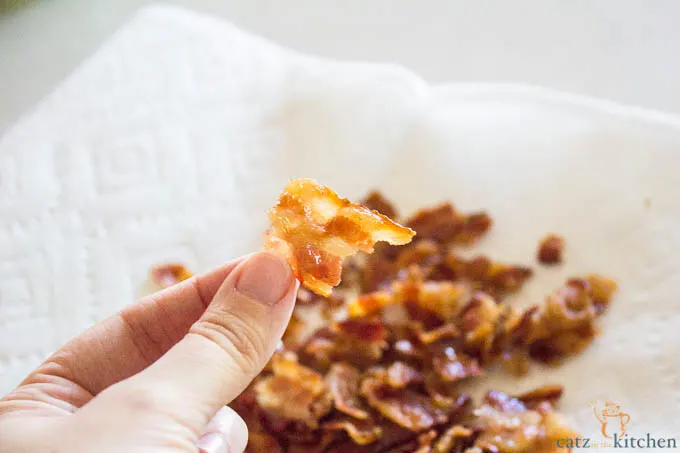 So simple. So easy. So irresistibly delish.