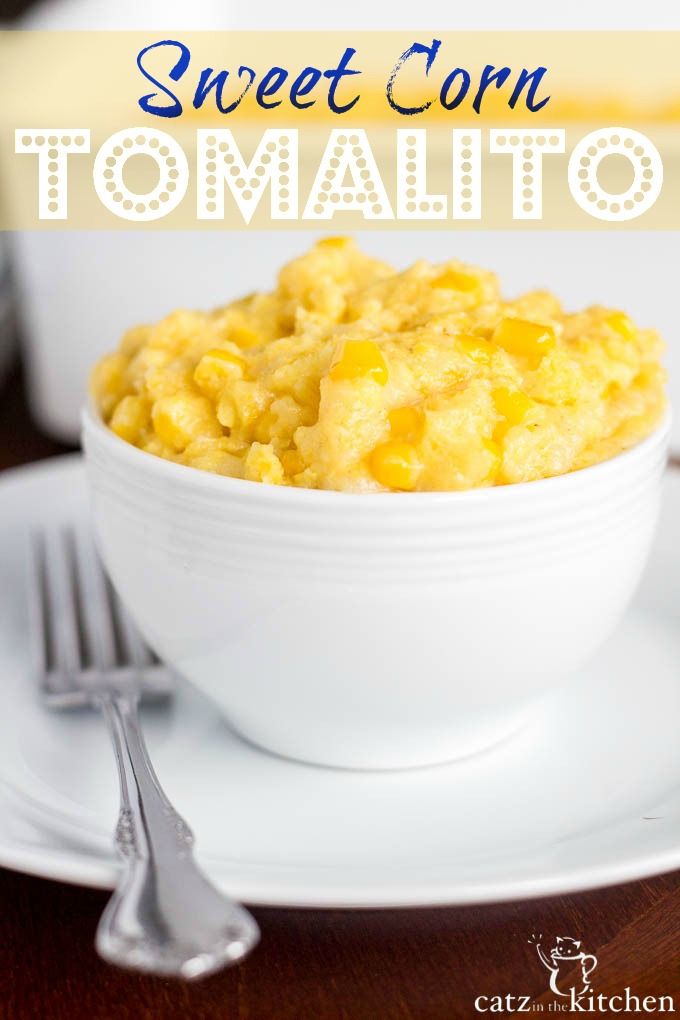 Do you guys have a Chevy's Fresh Mex restaurant near you? It is probably one of my favorites Mexican places to eat. Their chips and salsa I could eat buckets of…buckets, people! When the server places that basket full of warm tortilla chips and fresh salsa in front of my face, my self control goes right out the window and I just chow down. Actually, that's how it is when they place any menu item in front of my face. No self control.
Our closest Chevy's recently closed down. Why, I have no idea. The food is always good and it was always crazy packed on the weekends. If I want my Chevy's fix I have to go to the other side of town, which doesn't happen all that often, sadly.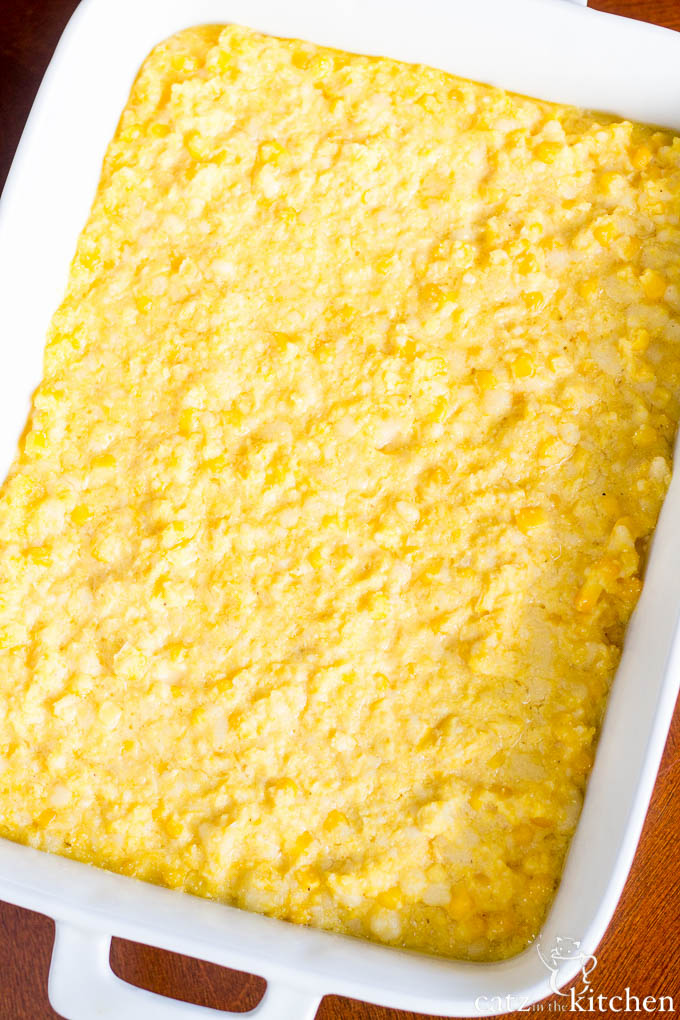 Luckily for me, my husband had the Chevy's Fresh Mex Cookbook on his Amazon wishlist, and a family member bought it for Josh for his birthday awhile back. I was maybe, possibly, more excited about it than Josh was.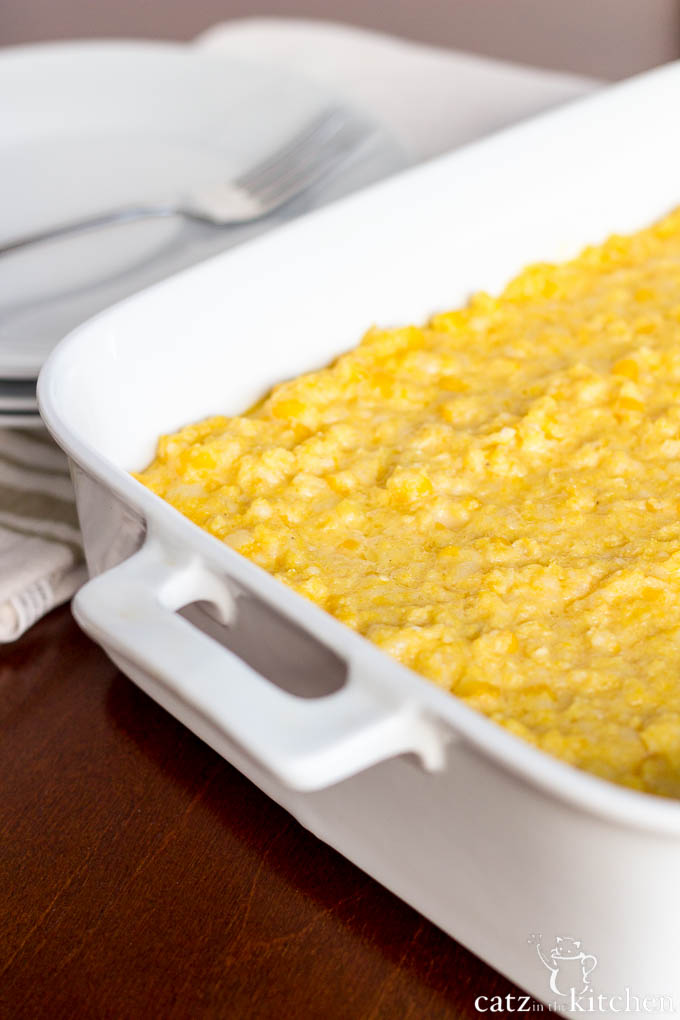 My very favorite menu item at Chevy's is their Sweet Corn Tomalito. It is seriously amazing. It's sweet, but not too sweet. It's got lots of texture from whole pieces of corn kernels, and it is heavily fought over at the dinner table. Whoever doesn't have room to finish it…we're all bargaining for the leftovers. So, when I came across the tomalito recipe in the cookbook, I knew I had to make it.
It is perfect! While the recipe itself has a few steps and is on the time-consuming side, it really made me appreciate what the restaurant goes through to make this dish for so many people. It is so so worth all the effort, though.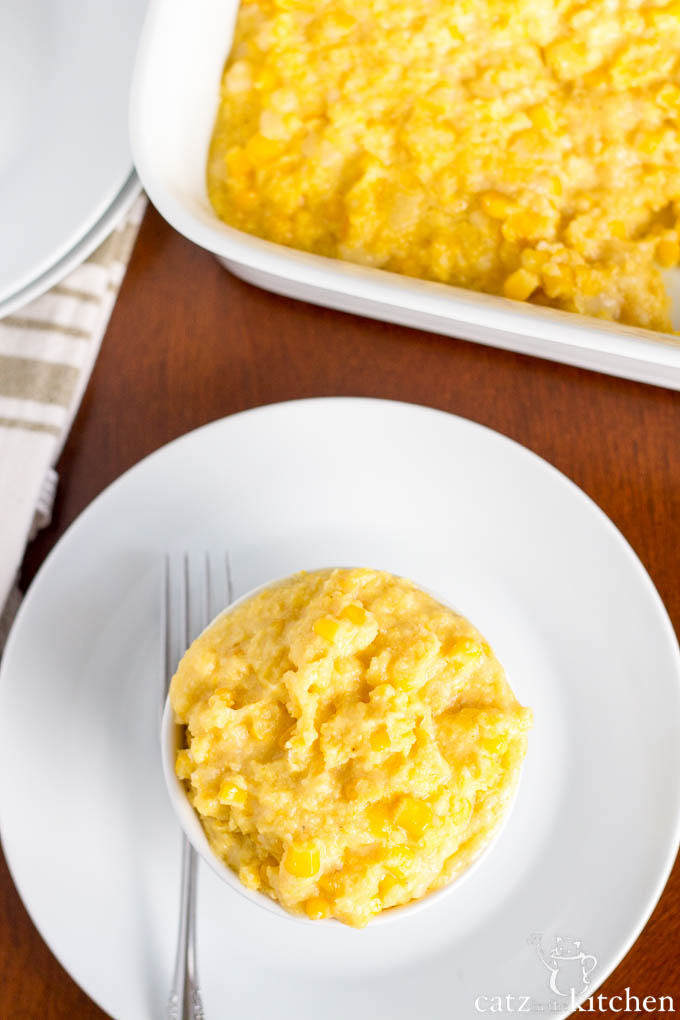 This is the perfect side dish to step up your taco nights or host a "Taco Tuesday" night at your home. I doubt you will have any leftovers, and everyone will be begging you for this wildly popular recipe.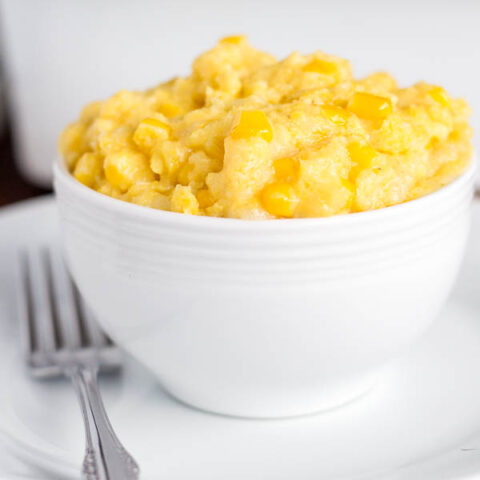 Sweet Corn Tomalito
Yield:
about 8-12 servings
Cook Time:
1 hour
30 minutes
Total Time:
1 hour
55 minutes
Sweet corn tomalito is seriously amazing. It's sweet, but not too sweet. It's got lots of texture from whole pieces of corn kernels, and it is heavily fought over at the dinner table.
Ingredients
6 cups fresh corn kernels or frozen, thawed & drained
3/4 cup milk
1/4 cup butter, softened
1/2 cup prepared masa for tamales or 3/4 cup if using masa harina
2/3 cup sugar
3/4 cup cornmeal
3/4 tsp baking powder
3/4 tsp salt
1/4 cup milk
Instructions
Preheat oven to 250 degrees. Blend 3 cups of corn kernels and the milk in a blender or food processor until smooth. Whip the butter, masa, and sugar together in the food processor until light and fluffy, about 2 minutes.
Add all the ingredients including pureed corn kernels, and mix well in a large bowl. Pour the mixture into a 9x13 baking dish. Cover tightly with aluminum foil. Set the baking dish inside a large roasting pan and pour cool water into the pan to reach 3/4 inch up the outside of the 9x13 baking dish.
Bake for 1 1/2 hours-2 hours, or until the corn mixtures reaches 175 degrees on an instant-read thermometer and corn mixture is set.
Serve hot.
Notes
If you can't find prepared masa, you can usually find the masa harina in the latin foods section of your grocery store.
Nutrition Information:
Yield:

10
Amount Per Serving:
Calories:

301
Total Fat:

9g
Saturated Fat:

4g
Trans Fat:

0g
Unsaturated Fat:

4g
Cholesterol:

17mg
Sodium:

332mg
Carbohydrates:

54g
Fiber:

4g
Sugar:

18g
Protein:

7g
Nutrition information isn't always accurate.