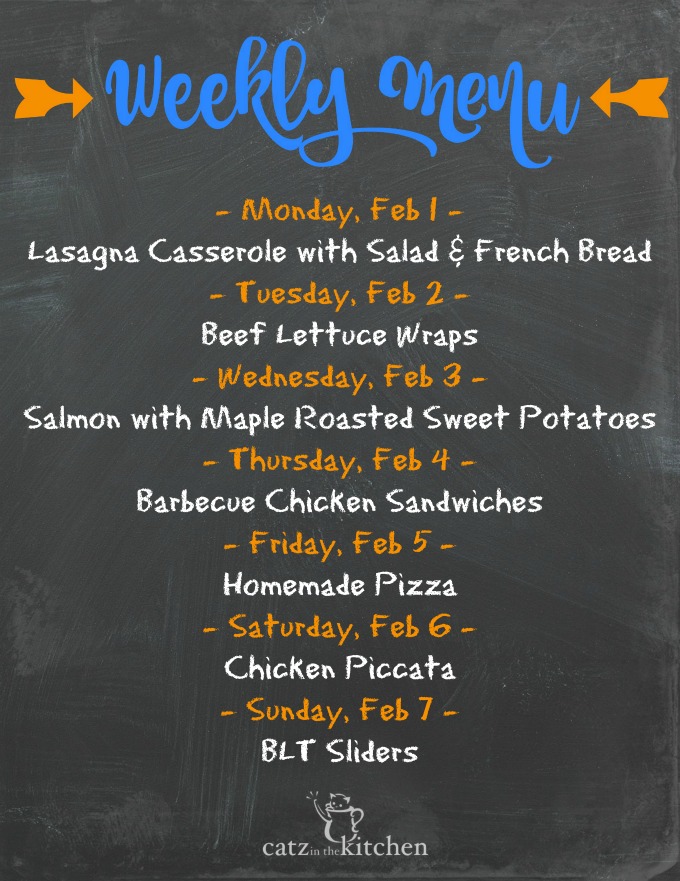 Happy February 1st! It's going to be a lovey-dovey romantic next two weeks around here!
…just kidding. I wouldn't do that to you. But…we do have some yummy "Valentine's Day" meals headed your way, though.
For those of you who are not on the east coast, maybe you have noticed there is a little "spring" in the air? The frogs are out at night, ribbit-ing away…which is always a great sign that warmer weather is on the way. We had two glorious sun filled warm (Northwest warm, i.e., 50-ish) days last week of which I took advantage and got outside and cleaned up my flower beds…and it was wonderful. Have you had a chance to get outside and do anything fun?
Again, we've got a few repeat dinners this week that never got made last week, but we are trying a couple new ones and of course some old ones that we love.
Make sure to check out some of our past menus to help get you inspired and in the cooking mood. Have a great week everyone!