This perky recipe for almond waffles with raspberry basil sauce is a tour de force of bright, warm flavors with tart, savory accents. It's a must try!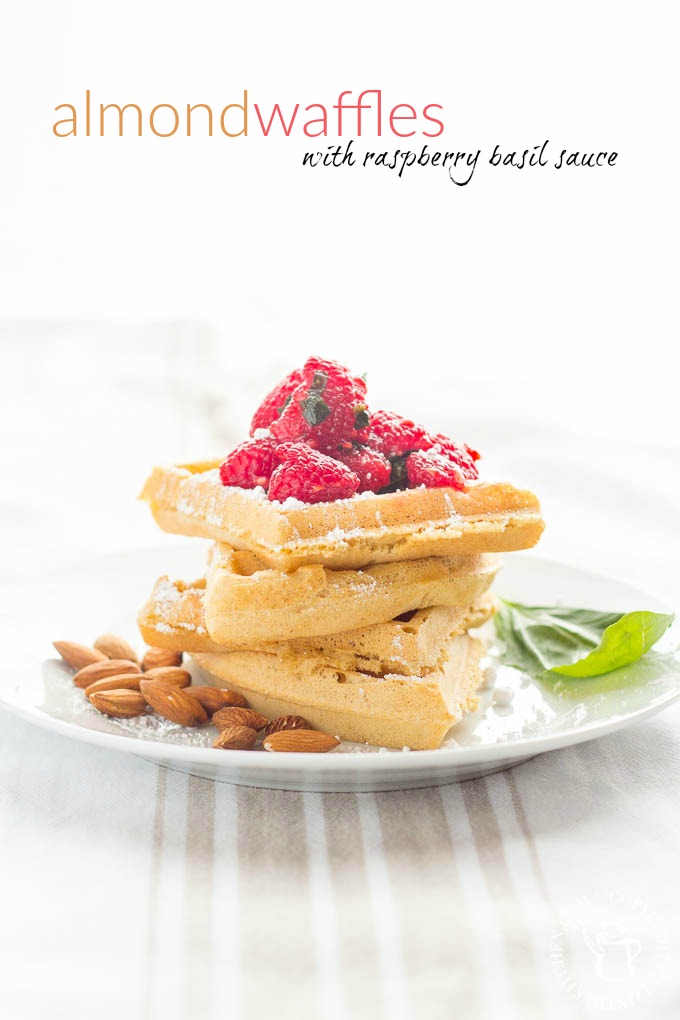 Valentine's Day is coming up! Or maybe you haven't heard. I'm all for a romantic dinner, but for that special day, I like to feel pampered…and breakfast in bed just seems like the perfect way to get the holiday started.
In past years, if Josh had prepared waffles for me on Valentine's Day, I would be disappointed, if we're being honest. It's not that I wouldn't have been moved by his breakfast gesture, it would just be that waffles are not my favorite thing to eat.
And he knows that.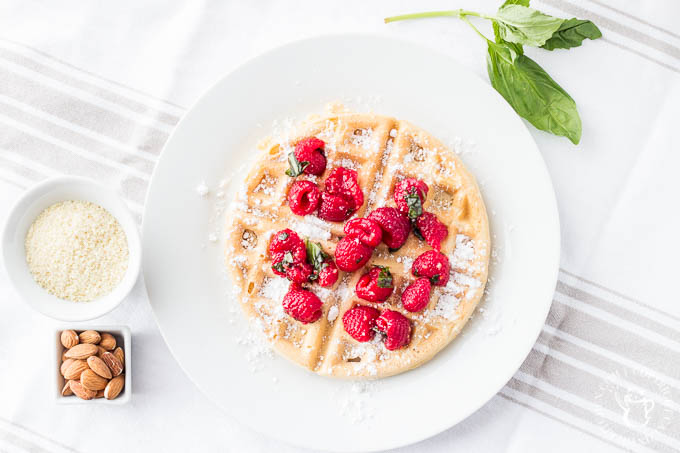 Which is why crepes, eggs benedict, or pancakes are usually the ways to my heart. You would think I would just feel lucky enough to have a man that knows how to cook…but no. I like what I like and that's the way it is.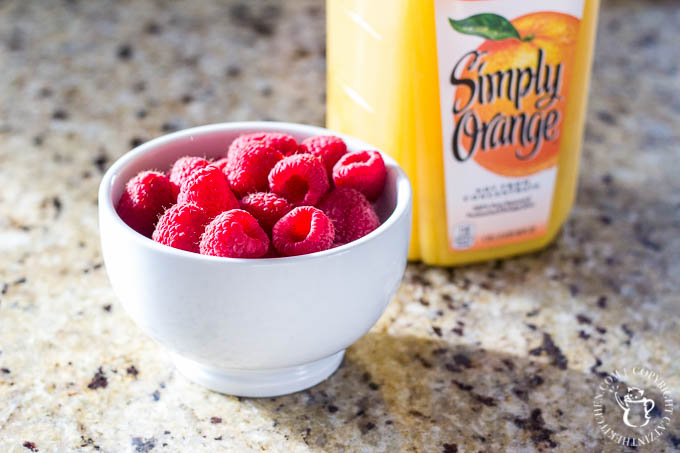 I often feel a little bit guilty because Josh is usually the one to make a big breakfast on the weekends, and sometimes, he makes waffles because the kids like them (and he likes them). When he makes them for me, I usually just eat one…and then I'm done.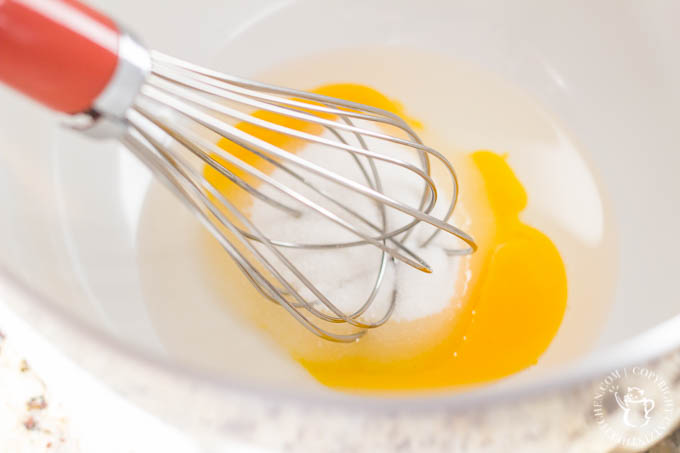 It gives new meaning to "give my compliments to the chef" (or not!). How about we just turn up our snooty little nose to the beautiful food that was just placed on a plate and made with love for me!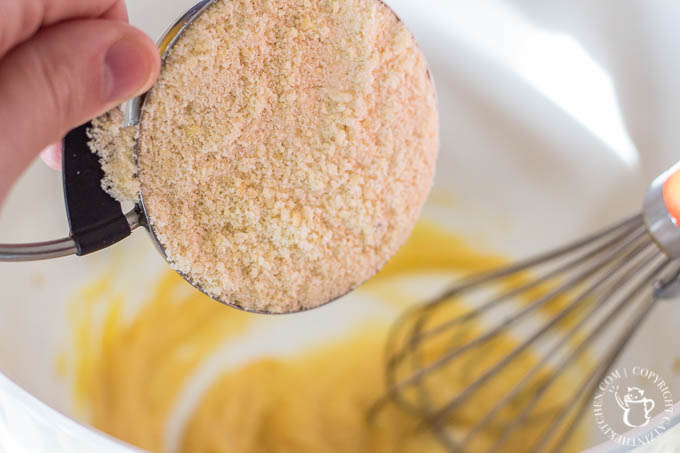 Thinking back on this, I am quite certain that I did indeed marry the perfect gentlemen because he doesn't take offense to it and he doesn't act like this to me. I mean, if the tables were turned and I had cooked a meal like, oh, say, meatloaf…and it wasn't his favorite, I would at least expect him to act grateful and kind about all the work I put into the meal (which he always does when I rarely, occasionally, make meatloaf).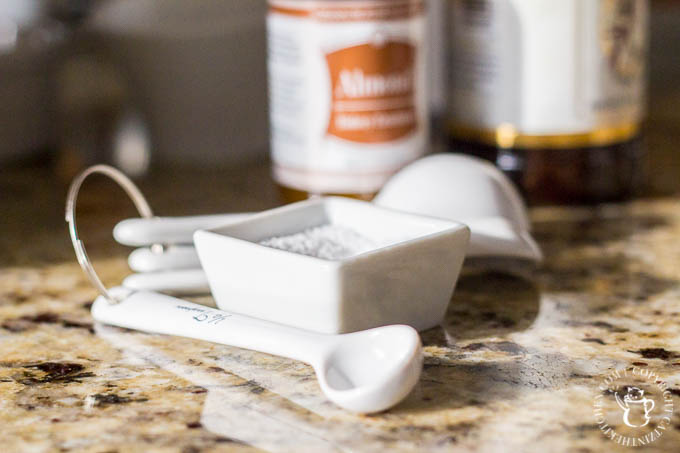 I've been honestly trying to get better at "liking" waffles. I've been suggesting he try a few new recipes out. He's made these waffles and they were really good, but I'm just really picky.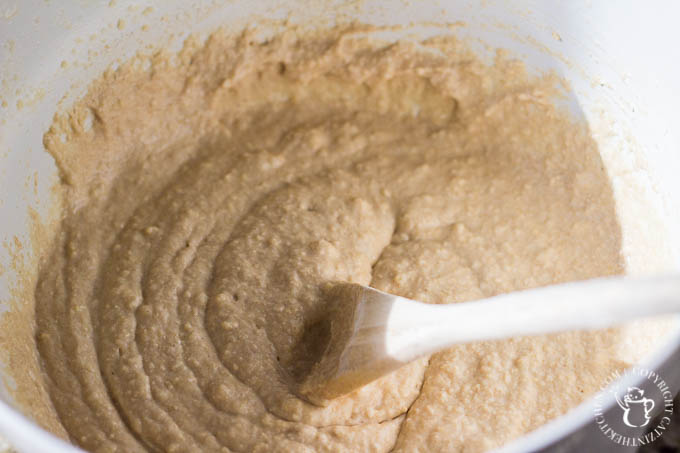 But ever since I saw this recipe for almond waffles in Melissa D'Arabian's newest cookbook, SuperMarket Healthy, I've been drooling.
Drooling for waffles! What?!
It had all the flavors I love…almond, raspberry, basil… I mean hello, I made a raspberry basil smoothie this past summer just because I adore those flavors!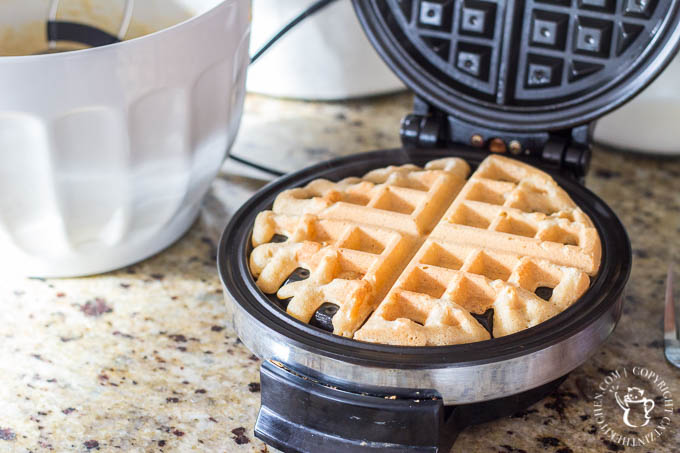 Unlike watching a movie I don't want to see (long story / inside joke), I kept an open mind about these. I wanted to like them. Everything about them sounded good to me…except the waffle part. But you know what…
It was love at first bite.
Actually, love at first glance. I was drooling over them while Josh was setting up for the pictures, and when he gave me the first prepared plate to eat, I nearly fell off my chair they were so good.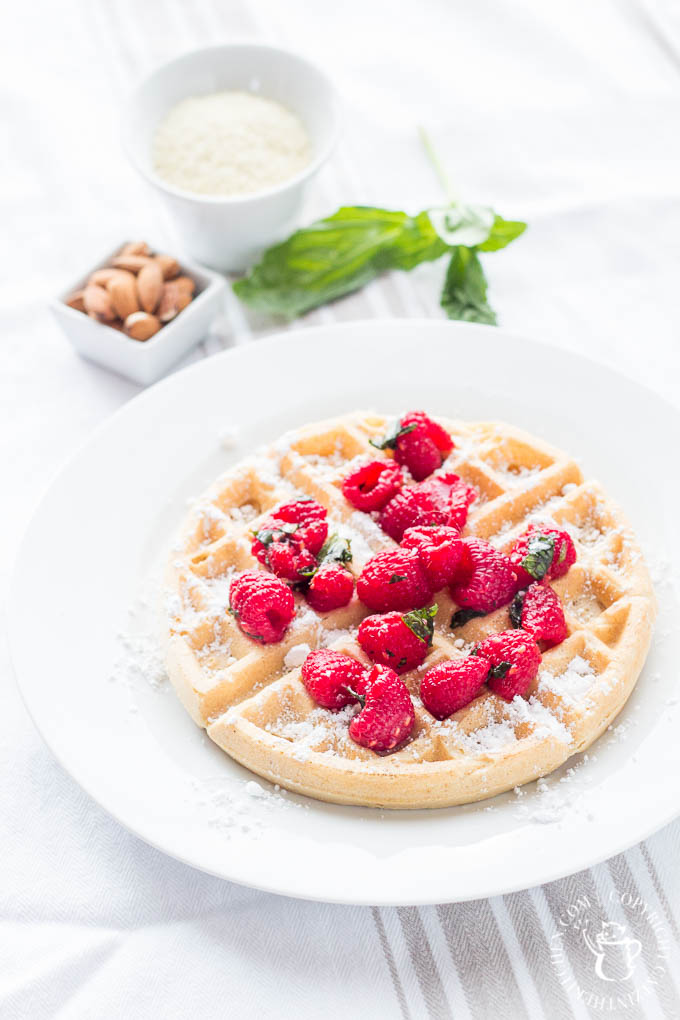 They are incredibly soft with the tiniest bit of crunch to them, which is one of my waffle pet peeves. Like my cookies, I like soft insides with a slight crunch to the edge and these were exactly that!
So, forget the crepes. Forget the eggs. And forget the pancakes, whip me up a batch of these almond waffles (and don't forget the raspberry basil sauce) for Valentine's Day and I promise you'll never hear me complain again about waffles! I think.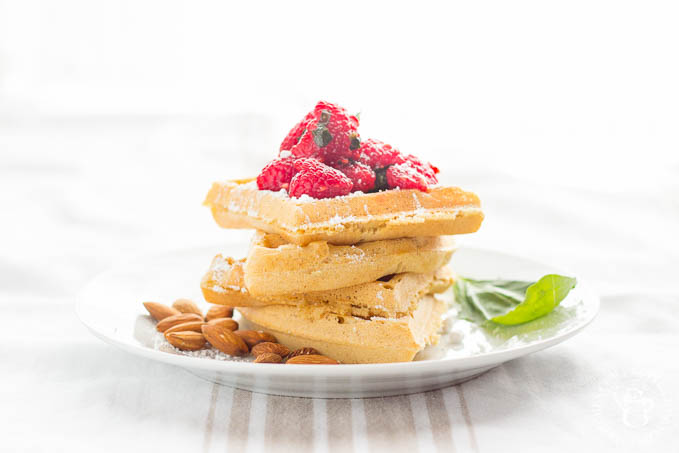 Okay, I don't promise. Just stick with these and you'll be fine!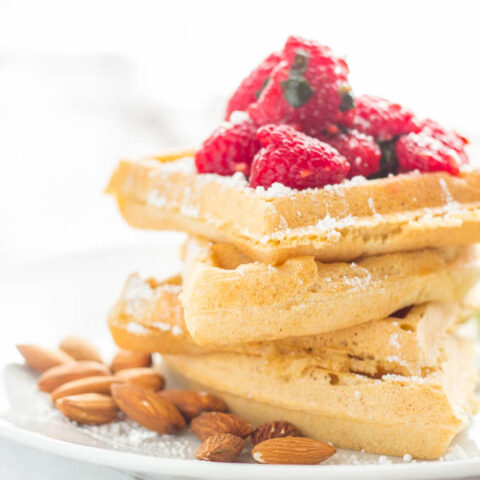 Almond Waffles with Raspberry Basil Sauce
This perky recipe for almond waffles with raspberry basil sauce is a tour de force of bright, warm flavors with tart, savory accents. It's a must try!
Ingredients
Raspberry Sauce
2 cups fresh or frozen raspberries (we used fresh)
1 tsp granulated sugar
2 tbsp fresh orange juice
4 fresh basil leaves, finely chopped
Waffles
3 tbsp coconut oil (if solid, microwave until melted)
1 large egg, separated, plus 2 large egg whites
3 tbsp granulated sugar
1 tsp vanilla extract
1/4 tsp almond extract
3/4 cup almond flour
1 1/4 cups unsweetened almond milk (vanilla or plain), plus extra if needed
1/4 tsp kosher salt
1 1/4 cups whole wheat pastry flour
2 1/2 tsp baking powder
powdered sugar
Instructions
To prepare the raspberries: Place the berries in a small bowl and sprinkle with sugar and orange juice. Set aside for 15 minutes, then stir and gently press on a few berries to extract the juice. Have the basil ready.
To make the waffles: preheat oven to 250 degrees* F. Whisk together the coconut oil, egg yolk, and sugar in a large mixing bowl until smooth, light, and creamy. Whisk in the vanilla and almond extracts and the almond flour, then add the almond milk and salt and whisk until combined.
Set a sifter over the almond mixture. To the sifter add the pastry flour and baking powder. Shake the flour mixture through the sifter, then use a wooden spoon to stir it into the almond mixture. (The batter should be thick but pourable; if not pourable, add a few more tablespoons of almond milk.)
Heat a waffle iron according to the manufacturer's directions. Add the egg whites to the bowl of a stand mixture (or large bowl, if using a hand mixer) and whip on medium-low speed until the whites are foamy. Increase the speed to high and beat until the whites hold firm peaks.
Using a rubber spatula, fold half go the beaten whites into the almond batter until only a few white streaks remain, then gently fold in the remaining whites just until incorporated and white white streaks remain.
Cook the waffles according to the directions, placing them on a wire rack atop a baking sheet and in the oven to keep warm while you make the rest. Stir the basil int the raspberries and serve the sauce over the waffles with the powdered sugar lightly sprinkled on top.
Notes
If you plan to freeze these waffles, undercook them slightly, then once they are cool, wrap each one in plastic wrap and store in a freezer bag. Then just pop them into the toaster when ready!
Nutrition Information:
Yield:

6
Serving Size:

1
Amount Per Serving:
Calories:

567
Total Fat:

19g
Saturated Fat:

8g
Trans Fat:

0g
Unsaturated Fat:

9g
Cholesterol:

38mg
Sodium:

381mg
Carbohydrates:

88g
Fiber:

12g
Sugar:

33g
Protein:

16g
Nutrition information isn't always accurate.