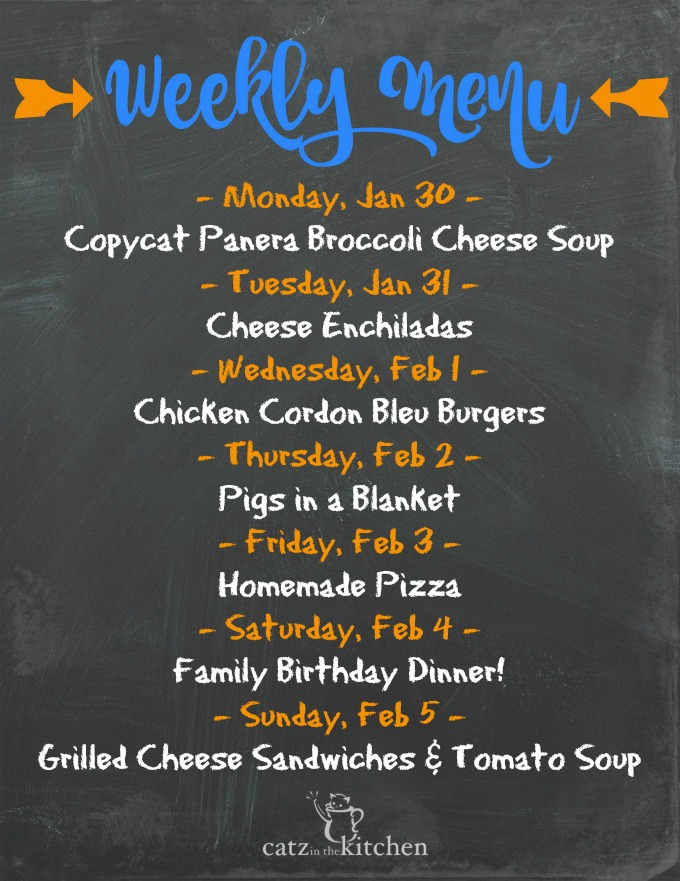 I went through almost all of Saturday believing it was Friday. And I have no idea why! But, Saturday evening I was laying in bed talking to Josh and I just couldn't even remember what day it was. Did Saturday feel like a weekday to any of you?
I've been trying a new tactic lately with my menu planning. I'm trying to plan my menus a few weeks in advance. Usually, after two weeks this sort of planning works against me and I begin to fall into a meal rut. But the last few weeks, I've gotten in the habit of whenever a dinner idea comes to me, I write it down immediately! So far, it's been working great! I've already got next week's menu halfway planned out!
Boom!
Actually, next week's menu might already be done, too! We're going to swap a few of this week's meals onto next week's because we've had a few fun things pop up on our calendar, like a hockey game and having dinner out with some dear friends. A busy few days, but fun days for sure!
I'll throw in some meals to cover Wednesday and Thursday in case you want to steal a recipe for your own menus. Make sure you look back at some of our other menus for more great dinner ideas, too!
I hope you all have a nice week and hey, we enter February this month! Is it just me, or did January seem unusually long?