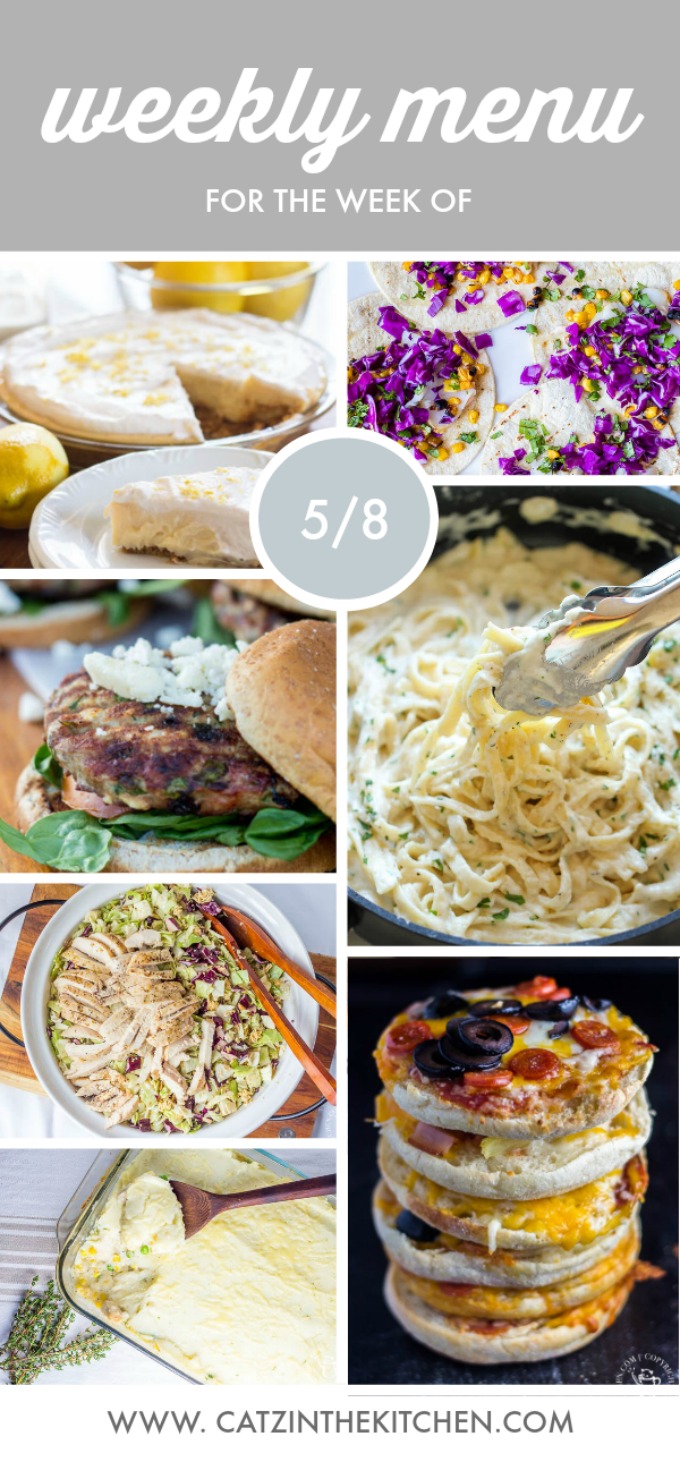 Well…I've been fighting against it for months. I pushed back in November when I felt it coming and through all of winter. But, alas, all good things must come to an end…this cold finally caught up with me!
I was hoping it was just allergies, but come Sunday morning I was pretty certain it was a full on head cold. And not to complain or anything, but it is a fact that having any kind of virus while pregnant is just the worst. Tylenol just doesn't cut it for a headache. #amiright
But, onto other news, at least for us in Oregon – we're going to have a few more days of sun which means we get to do some grilling! YAY!!!
Onto the menu – we're taking our cues from the weather and taking advantage of the sun to grill a few meals outside – so if you're also having some good weather, try adding some of our recipes to your own menu this week. I'm especially looking forward to Monday night's burgers. They are some of my favorites! But, I'm also throwing a dessert onto this weekly menu's post in celebration of our Gracie's birthday on Thursday – she's turning 13!!! EEK, when did I get old enough to have a teenager? We already took her out to dinner over the weekend, but Thursday's meal is a request from her and so is the dessert!
If you're looking for some more delicious and easy recipes for your menus during this crazy time of the year (is it just me or is May always the busiest month…aside from December, that is?), check out our menu board on Pinterest or if you're looking for something else, you can always go through would recipe archive. We've got some tasty stuff in there!
Have a great week everyone! :)