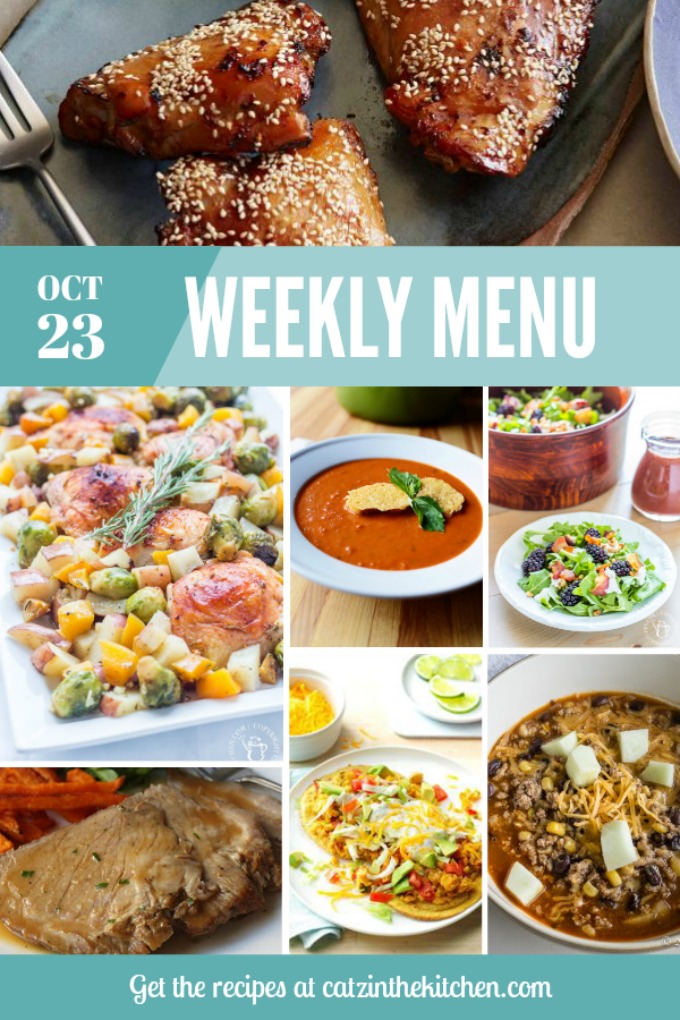 Saturday night we got a ton of rain and wind dumped on us. It literally poured and howled until about 4 a.m. Sunday! And let me just say that not only did Josh and I not get much sleep, but poor little Ruby slept rather fitfully as well.
So, we were a bit of a zombie family on Sunday. There wasn't enough caffeine in the world to perk us up (well, and we also try to keep Ruby off the caffeine…). Thankfully, today is Monday and last night was much easier!
Also, it would appear that Ruby may have a touch of colic that likes to show its pretty face around 4:30-5 p.m. and go until near bedtime. Each of our kids have had it to an extent, so I guess I shouldn't be surprised!
But she is so darn cute and so darn worth all the crying.
With that being said, we still have to eat, so I still made the weekly menu not only for my benefit, but hopefully for yours as well! As long as I know what I'm cooking and I've got all of my ingredients on hand, I feel like at least that is one area I can control!
I would really love to know – what is one of your favorite dinners to make or one that your family really enjoys eating? Bonus points if you've got a link you can share in the comments!
If you need a few more dinner ideas, pop on over to our Weekly Menu board on Pinterest or the Recipe Roundup board I created that features a ton of different recipes for specific meals, like one pot dinners, chicken dinners, all beef, all crockpot…you name it! I try to make that board a great resource for meal ideas.
I hope you all have a great week and stay tuned because we've got some more delicious recipes coming your way this week!