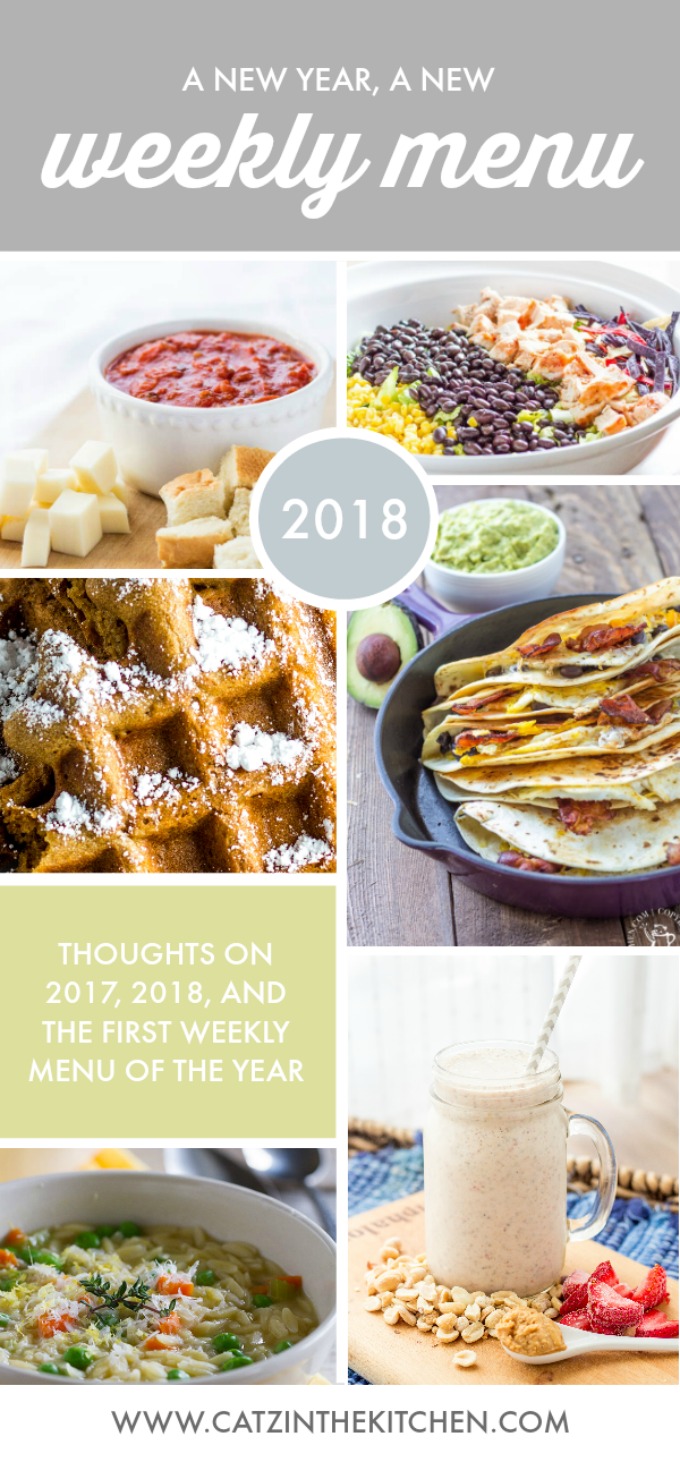 I hope you all had a wonderful Merry Christmas, and that this 2018 New Year would be filled with laughter and great memories.
We took the week of Christmas off (I'm sure you noticed a lack of emails from us in your inbox) and it was restful. It was also Josh's last week of paternity leave at home and we're beyond grateful for the time he's had off to bond with Ruby.
The time after Ruby was born wasn't as restful as we would have liked, of course. From postpartum struggles, to an unplanned surgery for Grace, to one of Ruby's toes getting hurt, landing her in urgent care, plus all of the crazy days of the holiday season, I think we feel exhausted. But…grateful!
As Josh heads back to work and I take the reins of the household once again, this time with four kids, one being a (nearly) four-month-old, I'm eager to establish a new routine for us.
At the beginning of January when we found out I was expecting, my pregnancy was more tiring than I had experienced before. For whatever reason, I just felt more drained and tired for the whole nine months, unlike my previous pregnancies, where of course I was tired…but this was different. I had to learn quickly that I couldn't do everything with the amount of energy and speed I was able to before, forcing me to "let go" of a lot of things.
However, this allowed my other children and my husband to step up to the plate and spread their wings a bit, and I firmly believe it was a fruitful time for them as individuals. Especially Gracie as she took over a lot of the meal preparation – so much so that now she is writing her own posts here at Catz!
I find this to be so exciting for her. The homeschooling mom in me sees this as an opportunity to grow not only in confidence in the kitchen, but also teaches her about creativity, writing, grammar, and editing (most of those things which I, myself, do not feel particularly good at…).
Now as Ruby is approaching the four month mark, I'm finding myself still in a similar place as I was before she was born. During the holiday season, I fully embraced the idea of living a bit more simply and lowering the expectations that I placed on myself – which are almost always much higher than the ones others would put on me. That transition for me, as I would think for any mom, is hard – because we have a way we do things and a way we see things and sometimes I think it can be hard for us to deviate from the plan we've formed into our minds. Or maybe it's just me!
But as a wife, mom, and individual, I've really learned that if there is to be balance in my life and I am not to grow weary, frustrated, or resentful, it's important for me to have realistic expectations of myself. I'm not going to be able to do it all, or do it all perfectly. So I'm attempting to lower the bar a bit for myself to allow for grace in my life.
This year on the blog, you will still see me and Josh, and hopefully more of Gracie, too! She is such a sweet individual and I look forward to you getting to know "her voice" a bit more. The recipes I hope to share with you (and we've already got several in the wings waiting for this week and next) are going to skew a bit more simple. Still flavorful and drool-worthy, but maybe not as demanding as some in the past. I know Josh hopes to shoot more video for our baby gear reviews and recipes for the YouTube channel…maybe even a few Facebook Lives when Josh is home to shoot them (it's all very technical…). But, hopefully, we'll continue to explore those areas more because it's fun and we're learning something new!
With all of that in mind, here's our weekly menu for this week. Easy recipes that don't require a ton of extra effort, but they are still meals that my kids enjoy and that I can feel good about serving – not to mention they are flexible enough that Josh or Grace could throw them together without too much work! We are actually doing a couple from a new cookbook I'm excited about, so while the recipes aren't here, I have linked to the cookbook itself.
I hope this first week of 2018 is wonderful and leaves you feeling a bit more refreshed knowing that the holiday season is behind you and spring is ahead of you – I, for one am looking forward to some sun!
Make sure you are following me on Facebook, Pinterest, and Instagram to see what's going on in our daily life!