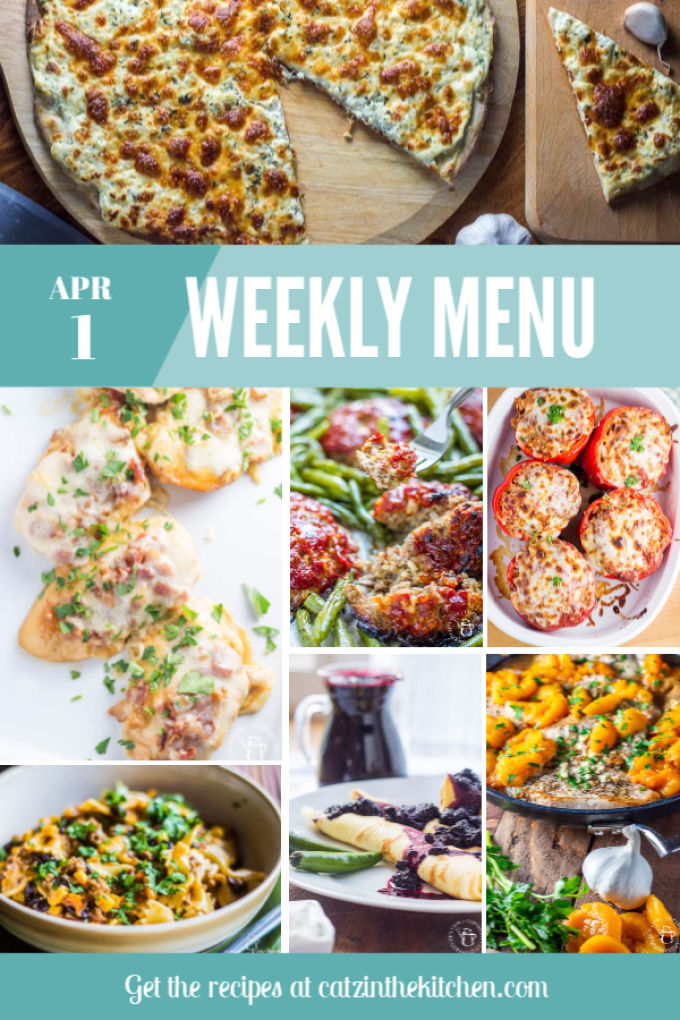 Happy April Fool's Day!
I'm just going to put it out there and say that I have no pranks or jokes for ya. I'm not really a jokester anyways, so this probably isn't a surprise to anyone who knows me.
Remember how in last week's menu I said that Christian was sick and it never fails, we get sick every spring break? We're holding fast and true to that record. Starting with Christian, this bug has just gone through every one of us. I got hit with it on Sunday. Woke up and just felt off and progressively got worse as the day went on. So far, Josh is the lone survivor. Will he make it without through the week without getting this crud? I certainly hope so.
Aside from being sick, last week was just not a very productive one. I guess some weeks are like that, but I'm hoping that maybe aside from today (I plan on resting today), this week I'll get a few more things done for the blog. I did do a few things last week and if you watched my stories, you might have an idea about what it is I made.
No hints!
I'm not actually sure how much I'll be cooking at home this week since we have family coming to town, but unless I don't get better, I guess I won't be doing much socializing. The menu, though, is simple and easy because when I made the list, I just wasn't sure what was going to be going on. Sometimes, simple is the best way to take things. I've really been trying to embrace that mindset the last 18 months or so.
With that, I hope you all have a great week! Check out our One Pan/Pot board for some easy dinner ideas and I'll talk to you all later!