Happy Cinco de Mayo everyone!!
Josh and I celebrated Cinco de Mayo a little bit early yesterday. The weather was beautiful, warm, and the perfect evening for grilling. One of the meals on our "to make" list has been Fajitas. We love them, but never have made them. So while Josh was on his way home, I marinated a chicken breast and some sliced steak strips in a Baja Chipoltle marinade. Josh picked up some bell peppers, onion, avocado, pinto beans, and an anaheim chili on his way home and we grilled it all and it came out beautifully. We were going to take pictures and blog it, but Josh was concerned that it may turn out awful and therefore didn't want to take pictures this time around. I should of insisted more, because the Fajitas were out of this world.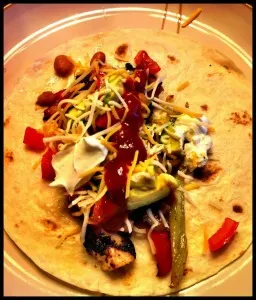 This was the only picture I was able to snap. I honestly can't tell you how good this was…and what we loved most about this meal, it tasted very fresh mex.
But, since we didn't take pictures, we can't really blog it…sooo….since today is Cinco de Mayo…I will bring you a few Mexican dishes we have made and you should pick one and make it tonight :)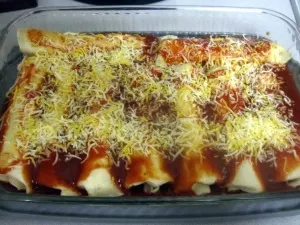 Cheese Enchiladas–
This is my mom's Cheese Enchilada recipe and it's truly amazing…and if it's possible…these making even better for leftovers :)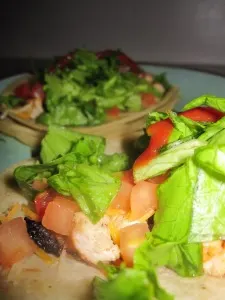 Josh's Chicken Taco's–
Josh was inspired by one of his co-workers who is Columbian and she makes Taco's very similar to this…and this was the creation Josh came up with.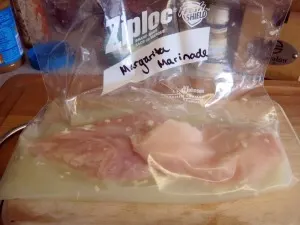 Margarita Chicken- This is a great and easy dish if you've got leftover Margarita mix in the house.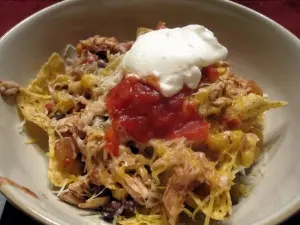 Black Bean Chili–
My wonderful friend gave me this recipe and it's like a yummy nacho in a bowl. Super Easy and so delicious!
I hope you've been inspired by some of these meals to make a delicious Mexican Dinner at home tonight. Don't pay a restaurant for something you can easily make at home and that will probably taste even better :)
Happy Cinco Everyone!!