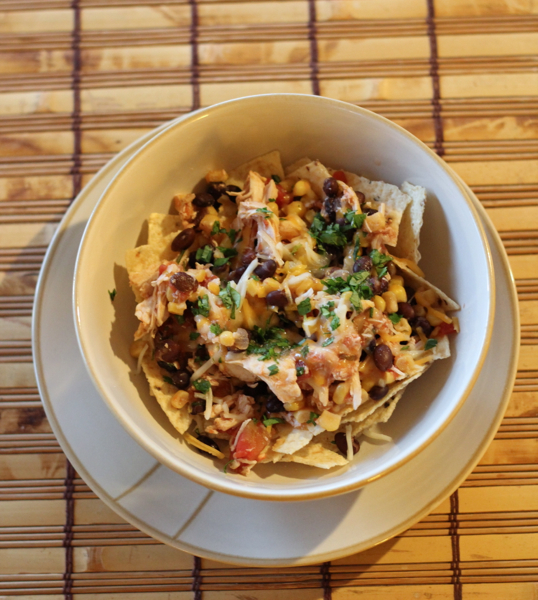 I first met Nancy, I want to say between 3-4 years ago…it could quite possibly be longer than that though. She has become a very dear friend to me and I look up to her in so many ways. She is aspiring to me! She has this incredibly witty personality and huge heart for her friends and family. I wish, I could meet her in person. Yes, that's right…we've never met. Were "Internet" buddies. We met in Myspace in a marriage group. And when I came up with the idea to start my own "marriage group" I started a thread called WFD (What's for Dinner) and normally there is a post for it every day. I quickly found that through that thread, Nancy was an incredible cook and I had much to learn from her, so through the years…I've started collecting recipes from her. And that is where this recipe has come from.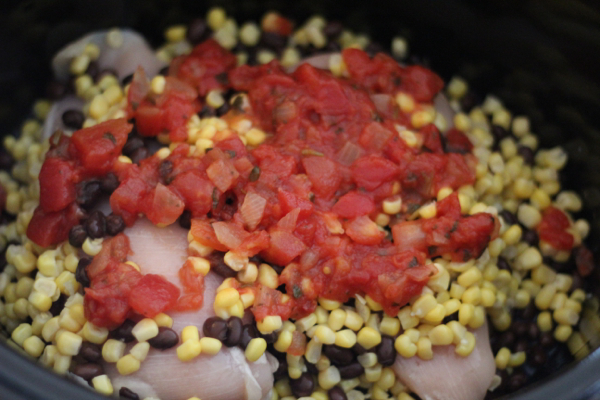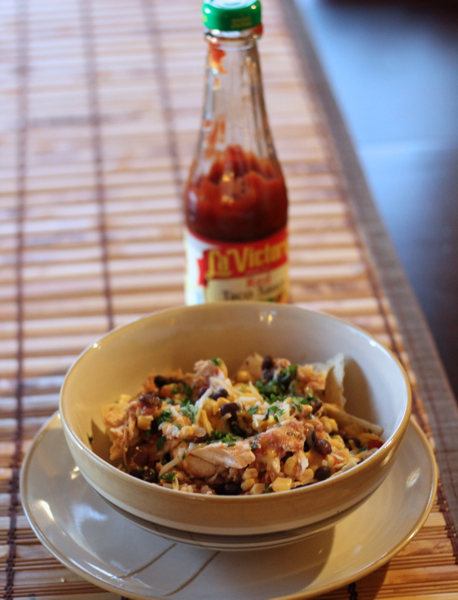 What I particularly like about this recipe is that not only is it a crock pot dish but it couldn't possibly get any simpler; which when your a busy mommy or just busy in general, you want simple and flavorful meals.
Black Bean Salsa Chicken
This is a meal I would make over and over again. It's a meal that will be delicious regardless of the season.
Servings: 4
Prep Time: 10 minutes
Cook Time: 6 hours
Total Time: 6 hours and 30 minutes
Ingredients
1 can of corn (15 oz), drained
1 can of black beans (15 oz), drained
2-3 boneless, skinless chicken breasts
Sour cream, for topping
Taco sauce, for topping
1 bag of Tostitos Tortilla Chips, crushed
Shredded Cheese- Cheddar and Monterey Jack, for topping
1/4 cup chopped cilantro, for topping
Directions


Place half of the corn and half of the black beans in the bottom of your slow-cooker. Place chicken breast on top. Pour remaining black beans and corn over the chicken and top with salsa.
Cook on low for 6-8 hours.
Remove chicken from slow-cooker and shred. Return chicken back to slow cooker and mix together with ingredients.
Place crushed tortilla chips in the bottom of your bowls. With a slotted spoon, spoon chicken and salsa bean mixture on top of the chips.
Arrange toppings on top of chicken mixture.