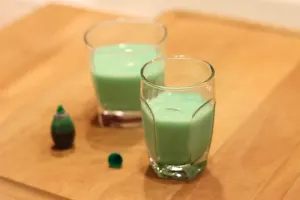 1. We gave the girls green milk for St. Patrick's Day. It's funny how kids think that something like that is just the coolest thing ever!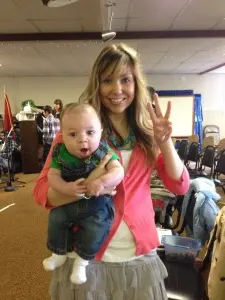 2. Guess who's 3 months old!? Isn't he just so dang cute?
3. Our spring break is next week for our homeschooling. I am so excited! A whole week off! This is a vacation for me as it is for Gracie, lol!
4. The first time I watched The Avengers, I not only fell asleep on it, but didn't like it. My daughters love love love the movie and have beeb begging me to give it another try. So I did, and it wasn't half bad. I mean, Thor is in the movie right? And so is Scarlett Johansson. So there is someone for everybody, lol!
5. Loading up your car with groceries in the pouring rain is one of the most awful experiences ever. Just saying.
6. It's almost Easter and that means that one of my favorite things is beginning to happen. My cherry tree is beginning to bloom. I'll share a picture with you next week. It's just so beautiful!
7. I have a big problem. Even on the days when I try to keep my bed semi unmade, (so that I can crawl back into if I want to) I still manage to completely make my bed all the way. I don't know how to leave my room in the morning with an unmade bed.
8. I desperately need some ring cleaner. My wedding ring is diiirrrty!
9. Every morning I wake up and promise myself that I am going to paint my fingers and toes. I've been waking up and telling myself this for over a month now and it still hasn't happened. It's just one of those things I've never figured out how to do with a little baby in the house. How do you paint your nails and then go pick up the baby. It just doesn't work very well unless you spray your hands with cooking spray or dunk them in ice cold water. I still can't seem to find the time to do it.
10. So this tart is calling my name. Not only does it look so beautiful, but sounds amazing. I must have this!