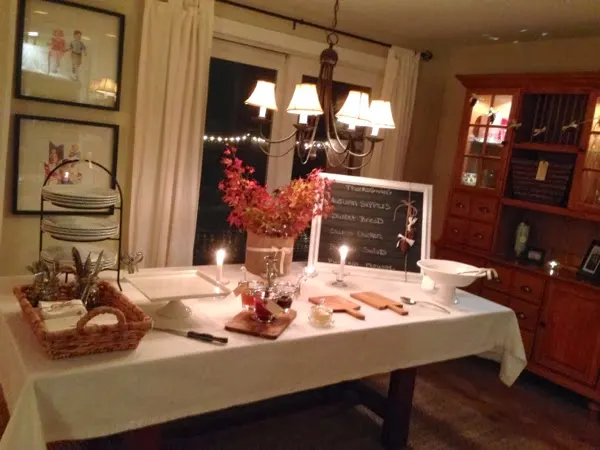 November's cooking class is exactly like all the others. SO MUCH FUN! I love getting to know all the woman so much better with each class.
This month's class was all about Thanksgiving cooking and making the home a comfortable, relaxing place to gather. We didn't make anything super traditional for our evening dinner, but what we did make had us all just as stuffed.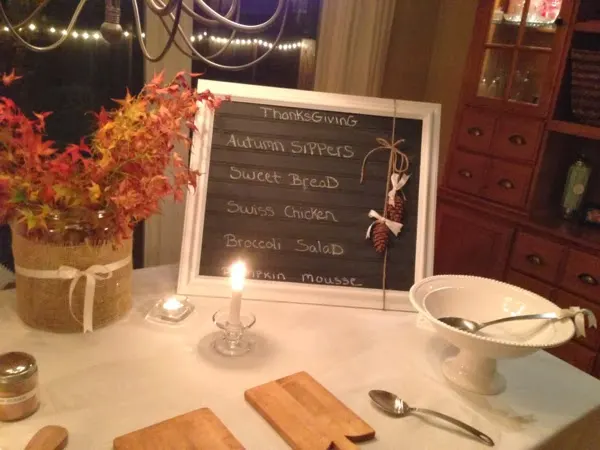 For the main entree, we made Swiss Chicken. So so good! In fact I'm going to make it this weekend for us. I've been craving it since that night.
We made Sweet Bread, which is an eggy bread that reminds Lisa and her sister of the bread they used to get in Switzerland. She said, "it would make an incredible French toast." I'm going to have to try that sometime. You guys all know how much Josh and I love French toast.
Lisa had prepared Autumn Sippers for us which is this beautiful drink of ginger ale and orange juice with cranberry juice ice cubes. So delightful!
The broccoli salad was out of this world!! I've never had a cold broccoli salad (is there a warm version?) and this one blew my socks off. I was a little hesitant at first because I am not the biggest fan of green onions, but the onions really added to the flavor. I'm going to be making that salad for our Thanksgiving dinner next week.
For dessert-super simple, super lovely pumpkin mousse. I'm going to have make it for the girls as a super easy and fun dessert.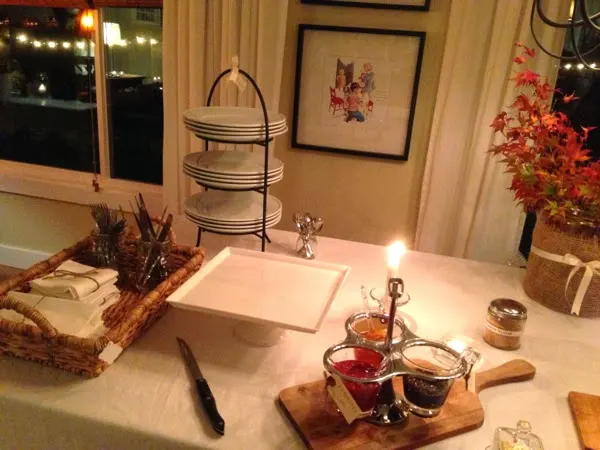 I love seeing how Lisa decorates her dining room table. I always get so many ideas! I was a little unsure about our Thanksgiving plans prior to go to the class. But a few days later, all my hesitations and worries faded and now I'm over the moon. I'm excited. I'm motivated. We are going to have a very full house at around 25 people and people are going to be sitting on the floor. We're going to borrow chairs from our church, but you know what? I'm not stressed. I'm excited. I have a game plan of how my whole next week is going to go and this class really help put my thoughts in order.
So, my wonderful readers…I know the holidays can be stressful. Don't worry about everything going perfectly or the food staying warm all the way through. The point of Thanksgiving isn't just about the food. It's about family. Friends. The blessings in your life, and even the trials in your life too, because they make us stronger.
I wish you all have happy, non-stressful Thanksgiving week! Love to you all!