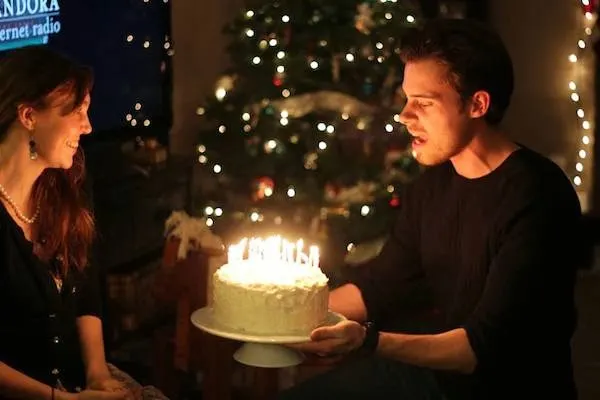 Merry Christmas! Today is not only Christmas Eve in our household, of course, but also my lovely wife's birthday, so we get to do twice as much celebrating! :)
1. We celebrated Chels's birthday on Sunday evening, and had an absolute blast. I made a (for me) very ambitious cake and it (thank goodness!) turned out! All of my family and Chels's family made time in their busy holiday schedules to be here and celebrate with us, which was wonderful. As many of you with birthdays around Christmastime know, it can be hard to carve out a little piece of the holiday action to put together a little birthday celebration. I know Chels was really touched by everyone showing up, and all seeming so happy to be here.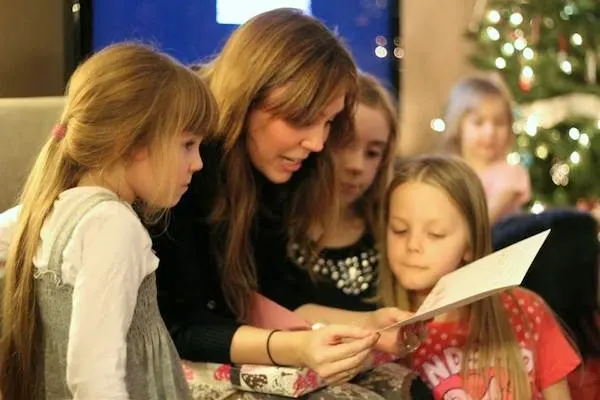 2. When Christmas is over, stop everything you're doing, and go see Saving Mr. Banks (currently pulling in a very respectable 81% on the Tomatometer). It is absolutely phenomenal. Not only is it possibly one of the cleanest films I've ever seen in a theater (The apex of vulgarity in this picture is Tom Hanks standing in his office and letting slip an exasperated, "Damn," which is actually quite comical in context.), it's simply a delightful story, incredibly acted, beautifully shot, perfectly casted, and marvelously scored. It has a vast scale of emotional depth for its seemingly pedestrian plot line. Hanks, not surprisingly, morphs completely into Walt Disney himself, Thompson is dead-on in her challenging emotional portrayal of the Mary Poppins author P. L. Travers, and the supporting cast (Paul Giamatti, B. J. Novak, Jason Schwartzman, Colin Farrell, and – West Wing fans rejoice! – Bradley Whitford) is unbelievable. We had the pleasure of going to see the film last night with my parents, my sister Jennifer, and her husband Travis, and we all came away with jaws agape.
3. We got word on Sunday morning that my cousin and her family were being evacuated from their home in South Sudan over the weekend. The rebel fighting in the country has intensified to the point where their mission (and the US Government) are pulling out personnel. There are so many things to pray for in this situation, it's hard to know where to start, but the fact that they had to pack up their home and their belongings and leave the country so close to Christmas hit home on a personal level. Even as we celebrate tomorrow, I think it's always important to remember that many, many people in this world have little material cause for celebration – does that make it easier or harder to focus on the real reason for the season? Food for thought, I suppose.
4. Chels and I and really my entire family were truly blessed by the incredible work that The Father's Heart Street Ministry is doing this holiday season. Over the weekend, TFH threw a huge Christmas diner for the homeless in our community (of which there are shockingly so many). They pulled out all the stops – local churches provided the space, the food, the gifts, etc, and TFH provided what appeared to be in excess of 300 folks in need of warmth and nourishment. From the looks of it, they all had a fantastic time, in a beautifully decorated venue with dimmed lights, table settings, appetizers, dessert, you name it. I suppose in way this relates to the above paragraph. It was just great to see people pitch in, take time out of the hectic holiday merry-go-round, and show some love for those less fortunate. It doesn't stop there, of course. TFH works with these people on an ongoing basis to develop resumes, apply for jobs and assistance, and get any other help they might need.
5. Well, I'll probably keep it to that this time – it is Christmas Eve, after all, and I should go spend the rest of my day with my beautiful birthday babe. :) Nothing but warm Christmas wishes for all of you tomorrow, but the cake I made for Chels on Sunday will be up on Thursday if you need a little post-Christmas pick-me-up. Celebrate with your families and friends, and I hope you all know the true meaning of Christmas this year.
6. Merry Christmas from all of us here at Catz!