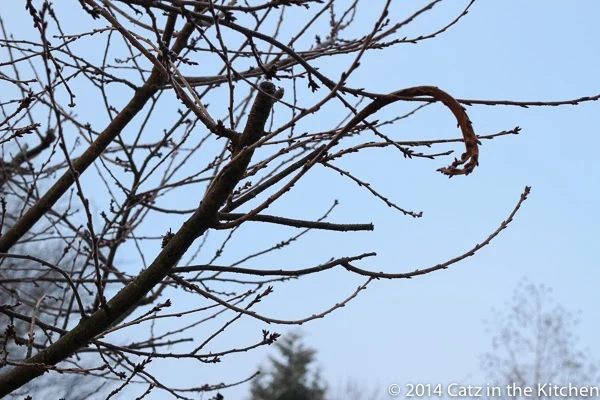 A few weeks ago, I went to January's cooking class hosted by my sweet friend, Lisa. It was so so much fun! Not only did we make some fantastic food, but we picked up some pretty awesome cleaning tips as well. I've kind of taken some of the cleaning tips and began to run with them.
The first half of the class was all on freshening up the house! After Christmas, the house (well maybe not your house, but my house does) not only feels stuffy, but also empty. Stuffy because the house has been slightly cluttered up and empty because all of a sudden it's gone! Lisa had some great ideas to spruce up your house, so that it felt homey, clean, and peaceful once again.
Whether it is bringing home flowers from the grocery store, planting bulbs in a pot, or bringing a little rosemary into the house, the color and smells just liven things up! I loved this idea. I adore having fresh flowers in the house. But I had never thought about planting bulbs and bringing them to life in your home before. I know my mom is doing it, but when Lisa mentioned you could do it in a mason jar, I thought how fun of a homeschooling project that would be!
Vacuuming under your bed.
This isn't something real easy for me to do. My bed is very heavy and the bottom of it is very low. So not only do I not stash anything under there (except for one blanket) but it is tricky to clean it out. However, if I could (and maybe one day I'll make Josh help me) I know that my cat likes to sleep under there when she is trying to escape from Christian and dust can also collect. Using the best handheld vacuum from Bissell is a great way to make the area beneath your bed clean again.
Wash your mattress cover.
Something I never do, but recently did, thanks to Lisa's suggestion. I change my sheets all the time, but washing the mattress cover? The thought never really occurred to me. It's not something you should do all the time. I would say maybe a couple times a year, but it did feel good to know that it did get washed. I know Lisa got a new Leesa mattress after looking at https://www.leesa.com/pages/leesa-vs-casper so she won't have to worry about cleaning anything for a while.
Cleaning out the fridge and oven!
Those of you who follow me on Instagram, know that I clean my fridge out fairly often. I hate seeing milk stains, crumbs, and sauce spills. So I usually scrub my fridge out every month and half. But my oven! Well, I do not do that often. But last week I did. I had my husband spray my whole oven down with an oven cleaner and then the next morning, I wiped everything off with paper towels. I do have a self-cleaning oven, but the fumes bother me.
Lisa went through all of her favorite cleaning products with us and I was fairly surprised to see some of the basic pantry items could be used for cleaning. I tried out the vinegar and dish soap concoction last on my bathroom and I was IMPRESSED! It was super easy and it has multiple uses. Safe for kitchens and bathrooms! Josh even used the spray in the showers and tubs and was impressed. He said it did a better job than the scrubbing bubbles we were using and it is super cheap to make. Way cheaper than buying something from the store and it is safe for you. I've gone a step further with this and found two other "recipes" for glass cleaner and dusting spray. I have all the stuff I need to make them now, I just haven't had a chance to do it.
There were a bunch of other things we wrote down that we talked about, but those were some of my favorites.
Now, onto the actual cooking class. I can't wait to make some of these recipes for you! We made drop biscuits, lemon thumbprint cookies, a citrus salad, and chicken pot pie. All were delish! I have other recipes for the biscuits and chicken pot pie, but I actually prefer hers. So I think I'll be using those ones from now on. The cookies were so bright and cheery. And the salad, honestly, could not be simpler or tastier.
I can't wait to share some of those recipes with you. And I will share the glass and dust spray too, once I make it and try it out!
Next month's class is Valentine's Themed, so we're making Italian food. Only one of my favorites! I'll make sure to take pics of that class to share next time.