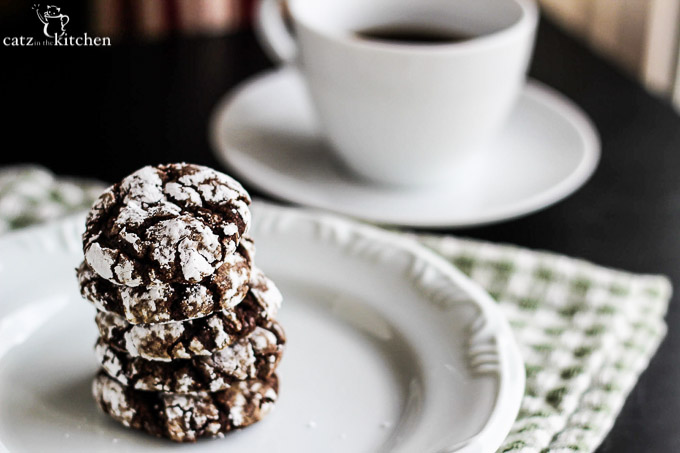 I'm not sure how WordPress works, but on Blogspot, you can add pictures as you write or add them at the end of the post. I really like adding the pictures as I go. I kind of feel like it fuels my writing and inspires me. So I was all ready to write this post this afternoon and then I couldn't find my pictures. And then I realized that Josh had mentioned he had moved them from the file where we usually keep them (the folder is still on my desktop) to our Dropbox account.
I am not a computer/app savvy person at all, and I don't exactly understand what Dropbox does or even is…and it literally took me like ten minutes to even find the app on my computer. But then I still had to call Josh and I just got so confused and then I got shut out of the account and well then – I was just kind of done. So I worked out instead of writing this cookie post, and now I have no idea what I was even going to write about. Oh, I hate it when that happens!!! Don't you??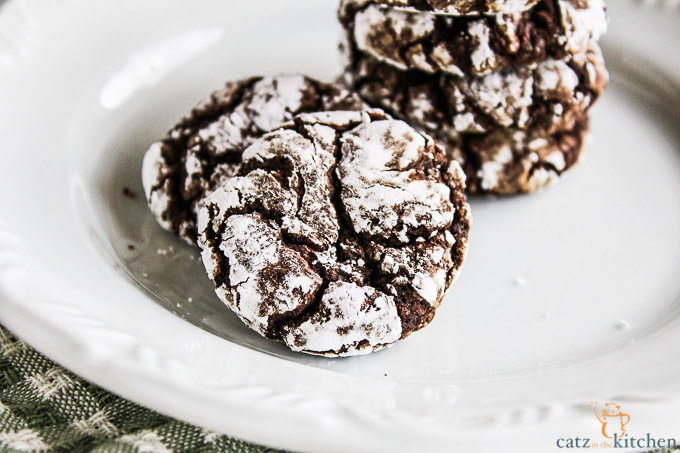 Since I can't remember what I was going to talk about, I guess I'll talk about these cookies. Which are kind of a big deal! It was one of those recipes that I marked probably a couple of years ago and recently just rediscovered. I came across these cookies while I was looking up the Irish Stew recipe and it was like one of those "oh yeah, I remember these" moments.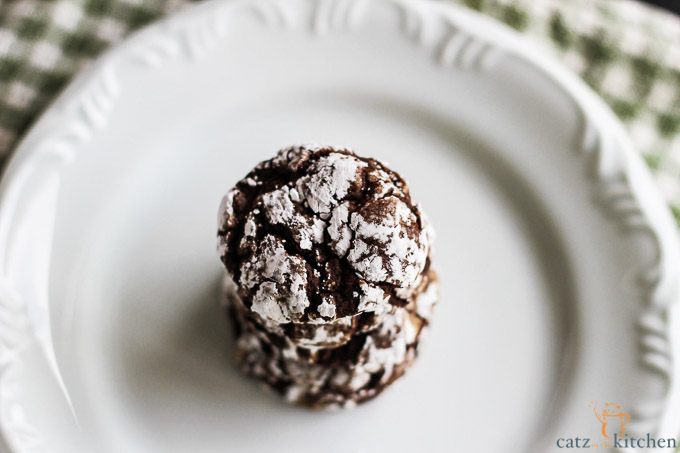 One of the things that drew me to these cookies were that they were crinkles. I've never made crinkle cookies before – can you believe that? And the other thing was, they were low calorie. Which is probably a bad thing for me…meaning, I will eat a lot more than two! I probably ate half the batch! They are so good and they stayed soft for days, which in my book is a good thing. I'm not a fan of those hard and crispy kind of cookies. These are chocolatey and have a great coffee flavor, too. I think the espresso makes them extra special.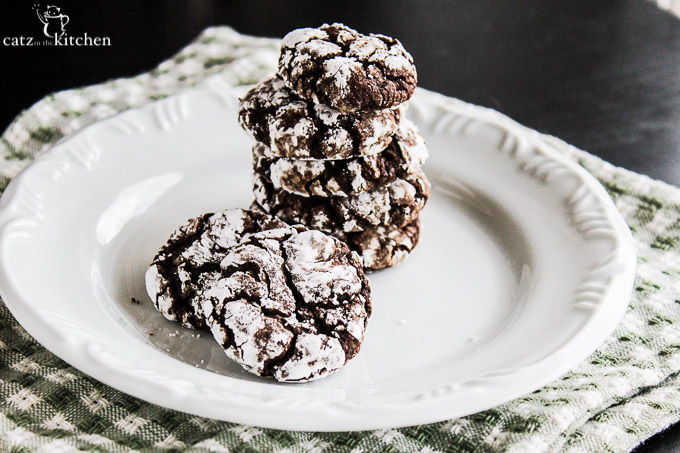 Since this batch made so many and I didn't want all of them in the house, I set aside a plate full of cookies to share with some of our family and friends. I heard they were gone rather quickly. :) Chocolate is one of those treats that's just better shared.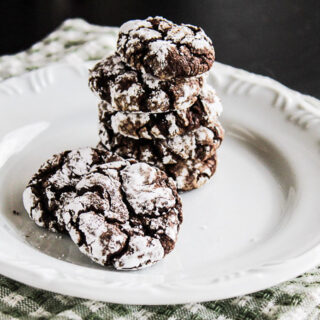 Fudgy Cappuccino Crinkles
A soft chocolate cookie that's baked with coffee and cinnamon and rolled around in powdered sugar making it the perfect cookie to enjoy with a cup of coffee.
Ingredients
1/3 cup butter, softened
1 cup brown sugar, packed
2/3 cup unsweetened cocoa powder
1 tbsp instant coffee granules
1 tsp baking soda
1 tsp ground cinnamon
2 egg whites
1/3 cup vanilla low-fat yogurt
1 1/2 cups all-purpose flour
1/2 cup powdered sugar, sifted
Instructions
Pre-heat oven to 350 degrees. Lightly grease or use parchment paper on your cookie sheets; set aside.
Beat butter with an electric mixer on medium speed for 30 seconds. Add brown sugar, cocoa powder, coffee granules, baking soda, and cinnamon. Beat until combined, scraping the bowl down the sides when needed. Beat in egg whites and yogurt until combined. Beat in as much flour as you can. Stir in remaining flour.
Place the powdered sugar in a shallow bowl. Drop dough by a teaspoon (dough will be sticky) into the sugar and roll into balls. Place 2 inches apart on the prepared cookie sheets and bake for 8-10 minutes or until the edges are firm. ( I found that 8 minutes was the perfect time with my oven). Transfer to a wire rack and cool.
Nutrition Information:
Yield:

40
Serving Size:

1
Amount Per Serving:
Calories:

69
Total Fat:

2g
Saturated Fat:

1g
Trans Fat:

0g
Unsaturated Fat:

0g
Cholesterol:

4mg
Sodium:

50mg
Carbohydrates:

11g
Fiber:

0g
Sugar:

7g
Protein:

1g
Nutrition information isn't always accurate.