This past weekend, the kids got to make their own pizza at California Pizza Kitchen! As you know, my kids are foodies and Grace wants to be a chef when she grows up, so we like to encourage anything we can in this area for her. And Eden loves pizza! So it was a win/win for both of them.
I looked on CPK's website so I could link you to their "Inner Pizza Chef" program, but I couldn't find it online. The way we found out about is because Josh and I subscribe to their emails, and we've been getting emails monthly about this activity. So a couple of weeks ago, Josh signed the girls up. It's only $10 per child, and the kids get a free drink and get to make their own pizza. The parents even get a free plate of some of their flatbread-which is delicious.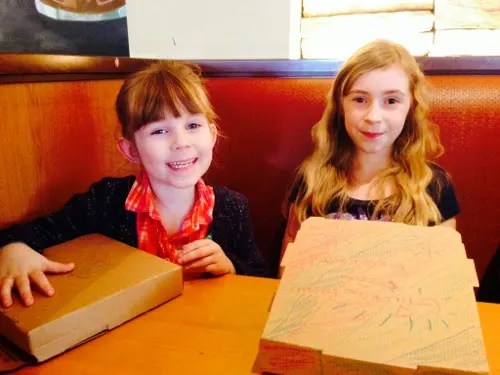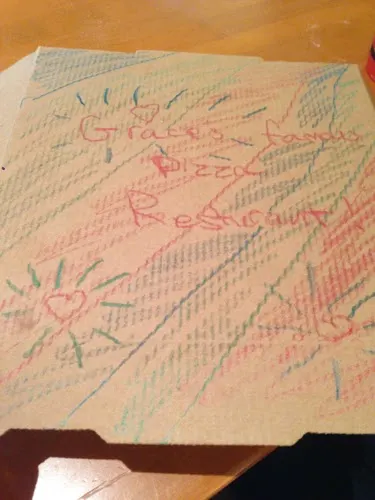 The kids start out by putting together their own pizza boxes and decorating them. As you can see, Grace named hers" Grace's Famous Pizza Restaurant!"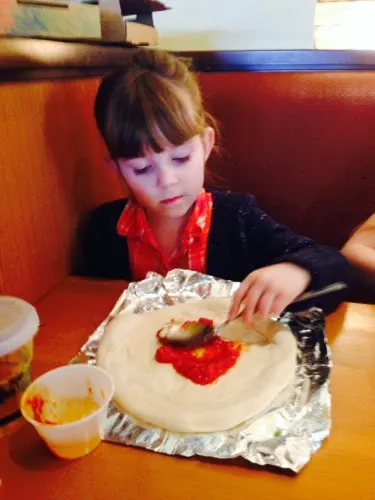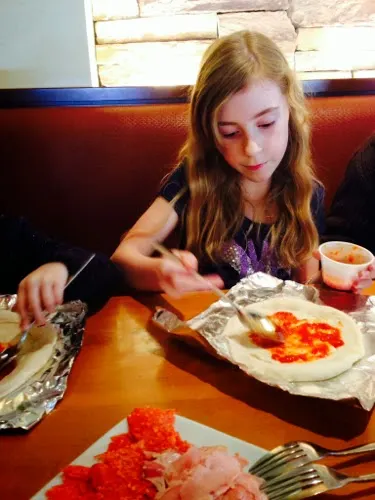 Then they get to decorate their pizzas, putting on as much or as little cheese, sauce, meat, and other toppings as they like. *Forgive the picture quality, Josh was snapping these on his iPhone*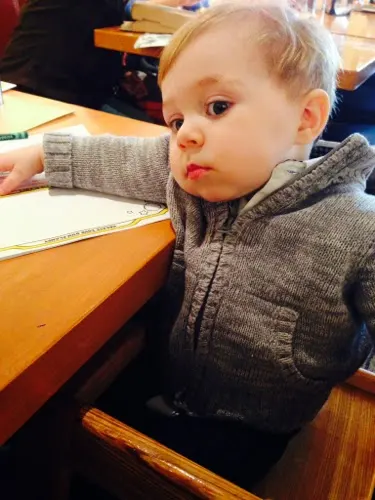 Christian hung out and watched and sampled the leftover toppings.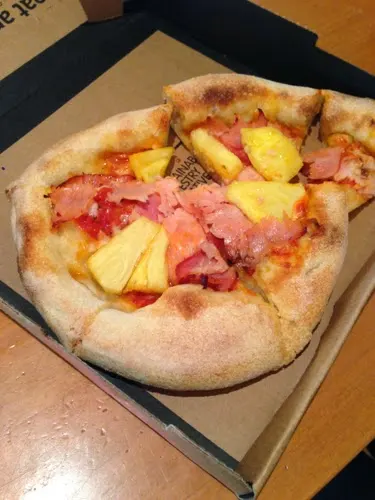 *Grace's Pizza*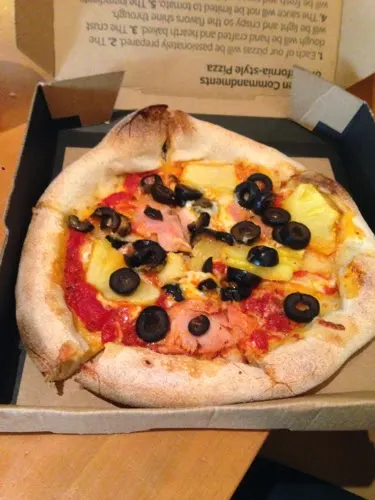 *Eden's Pizza*
Then they got baked and the kids got to devour them! This was such a fun and inexpensive activity to do with the kids and I really adore our local CPK. The staff has always been wonderful and really encourage the kids to have fun. Grace has been telling Josh and I for years that when she is old enough to get a job, she wants one at CPK and I think this experience just her more sure of that choice!
If you've got kids that love pizza (what kid doesn't), I highly suggest you sign up for their emails so you can get the April offer for the CPK kids program. Or you could call your local
California Pizza Kitchen
and see if it is something they offer. Either way, it is a really enjoyable way to spend with the kids.
**I was not paid for this post. All thoughts and opinions are mine and thought it was a really neat experience that I wanted to share with you.