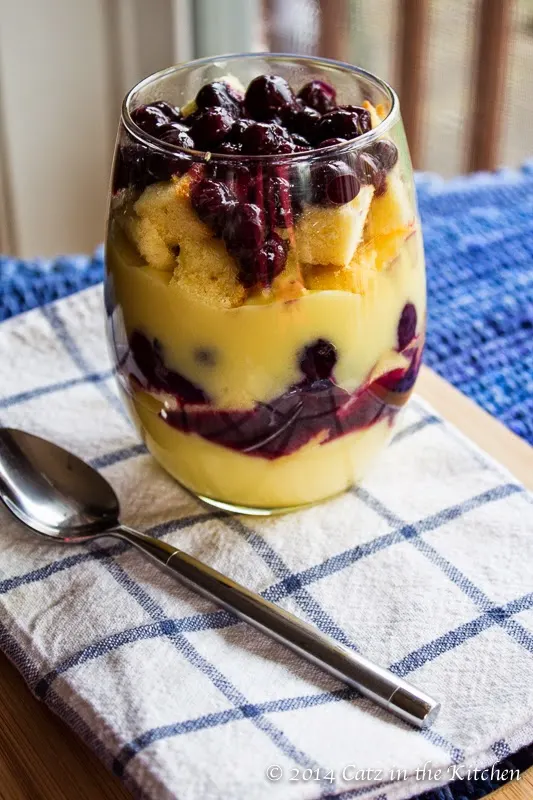 Josh and I seem to find ourselves with an increasing problem with it comes to our pizza and movie nights on Fridays. Every Friday (unless we have other plans) we make homemade pizza and a salad and sit down in the living room around the coffee table and turn on the tv and try to decide which movie is appropriate for the kids to watch. Does anyone else have this problem?
It seems to me, that movies for kids and family are getting harder and harder to choose from. I'm not what you would call a prude, but I do tend to be on the stricter side when it comes to the things my kids are allowed to watch.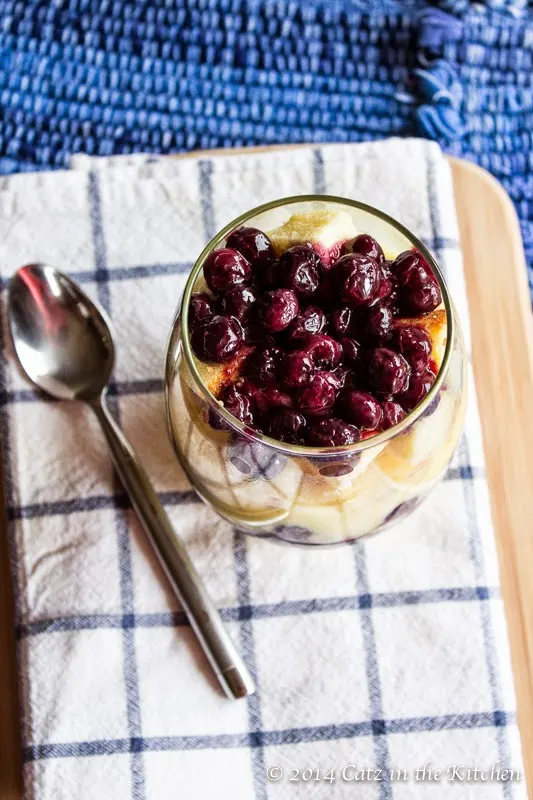 Thankfully there are the Disney movies-which we've pretty much exhausted on Netflix. We've watched Disney Nature movies, which are awesome! They love the first Pirates and the last one (because they haven't seen 2 & 3 yet) and are obsessed with all the Marvel, Narnia, and LOTR movies. We've watched some I love Lucy as well and we're going to start National Treasure ones again because Grace is learning about those historical moments in History right now. But it is really, and I mean really hard to find things which we feel are appropriate.
Such is the way the world is headed I suppose. The other day I had found this lone package of pound cake at the grocery store on the mark down rack (otherwise known as my goodie rack) and I couldn't help myself. I had to buy it even though I had no idea what I was going to do with it. So I made this trifle. I ended up showing Grace how easy it was to throw together a dessert with minimal ingredients. I'm always making desserts with multiple steps, but this one was a piece of cake. #punnotintended
My kids LOVED it. My husband thought it was too sweet…but he's not a big fan of pudding either. But I loved it! This trifle looks fancy, but is a cinch to put together. A fool-proof dessert is something every home cook should have up their sleeve. And now, you do!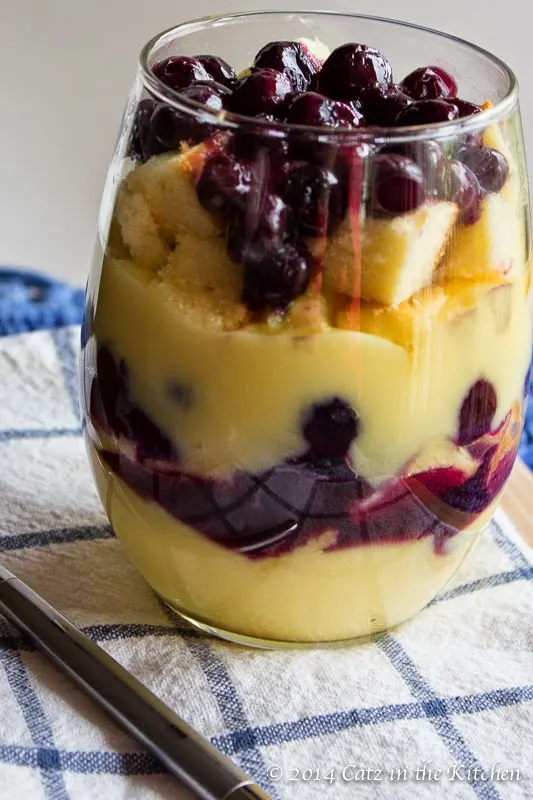 Blueberry Vanilla Trifle
Recipe by Chelsia Rief
This no bake dessert just got easier with store bought pound cake, jell-o pudding, and a simple homemade blueberry sauce that's layered together for one beautiful dessert!
Prep time: 15 minutes
Cook time: 5 minutes + cooling
Total time: 20-30 minutes
Yield: 4-6 depending on the dishes you use
Ingredients
1/2 pkg

pound cake, cubed

1 (3.5 oz) box

vanilla pudding, prepared per boxes directions

2 cups

blueberries

1 1/2 TB

lemon juice

1 1/2 tsp

cornstarch

2 TB

sugar

2 TB

water
Cooking Directions
In a small bowl, combine the lemon juice and cornstarch. Set Aside. In a medium saucepan, combine the blueberries, sugar, and water, Bring to a boil over medium-high heat. Reduce to a simmer and stir in lemon juice mixture. Stir until the sauce thickens slightly. Allow to cool.
In 8 oz pint wide mouth mason jars or parfait glasses, place a small amount of pudding in the bottom of the jars, about 2 TB per jar. Place about 1 1/2 TB of pound cake on top of the pudding, and pour 2-3 TB of the cooled blueberry sauce on top of the pound cake. Repeat layers, ending with the blueberry sauce on top.
Chill in the refrigerator for two hours before serving.