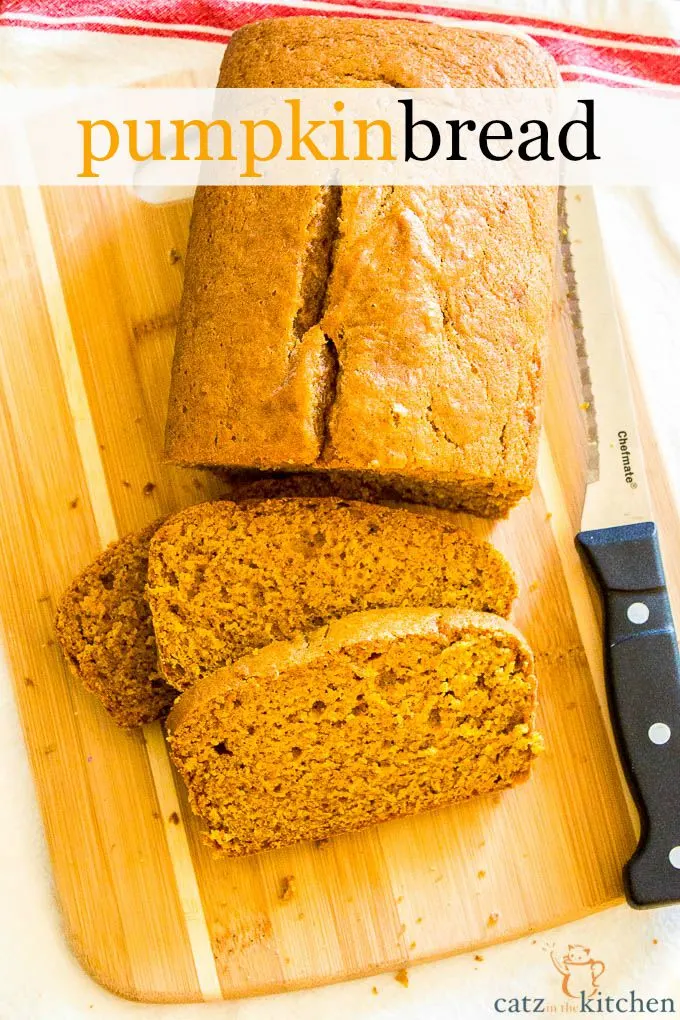 *This recipe and pictures have been slightly updated from the 2011 archives. The post got some editing and the pictures got a makeover just in time for pumpkin season.*


In my opinion, any time of year is a good time to eat some delicious pumpkin. I'm a fan of pumpkin in every variety, but I adore Pumpkin Bread. It makes a delicious breakfast or the perfect snack to munch on while you kick back and watch your favorite show, read a book, or play a game with the family.
I first got this recipe from one of my dear friends. We were friends in Elementary school, enemies in Middle School (because she was dating a boy I liked – oh, school years), and very close friends throughout High School. She supported me at my wedding, and I feel as though we are kindred spirits (much like Anne and Diana). We rarely see each other, but when we do, it's always a pleasure.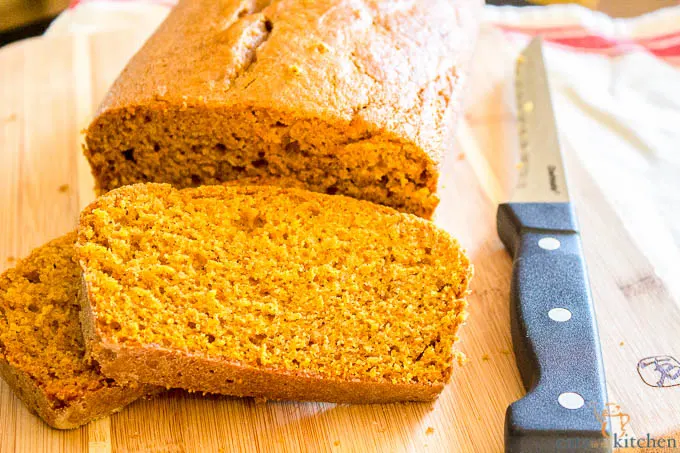 Every time I make this delicious bread, I always get asked for the recipe. In fact, my brother in love Jeffrey, loves it so much, I'll sometimes make him a special loaf for his birthday.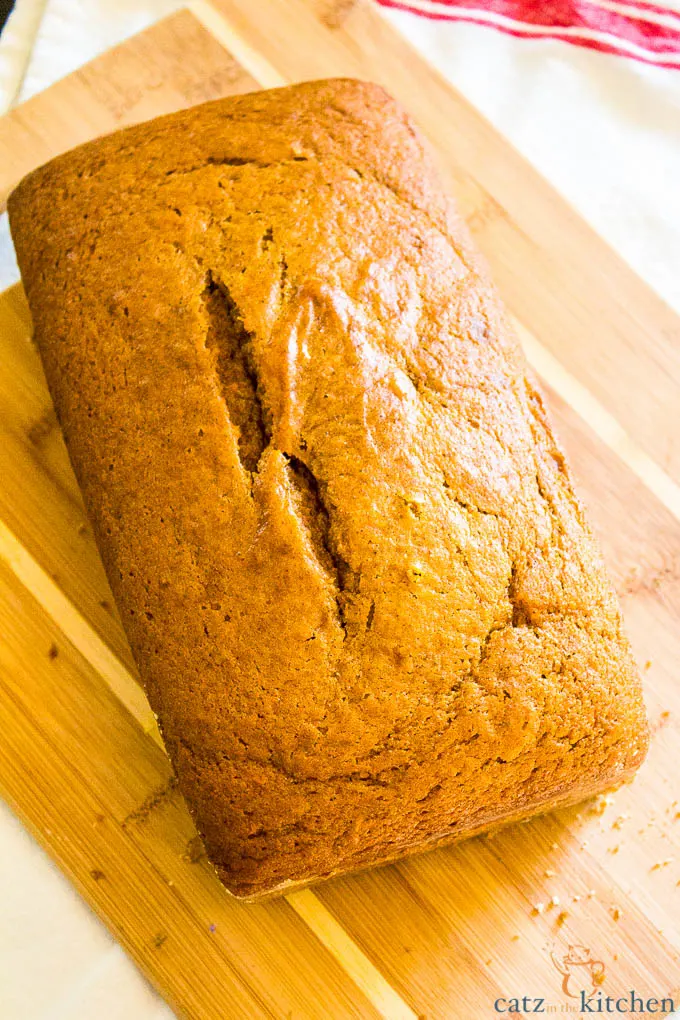 The great thing about this recipe is that it makes three loaves of pumpkin bread, so keep that in mind when you're going over the recipe ingredients. But that does mean you can keep one loaf of bread and share the two loaves with family, friends, or co-workers.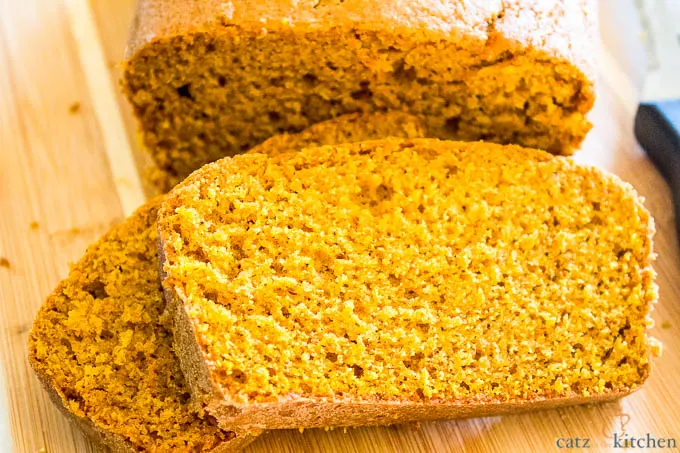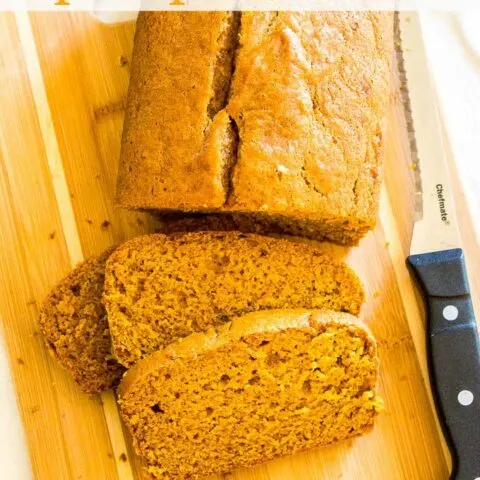 Pumpkin Bread
Total Time:
1 hour
20 minutes
Moist, sweet, and full of all those autumn spices you love. Serve your friends and family by sharing one of the extra loaves of homemade pumpkin bread.
Ingredients
3 cups pumpkin puree
1 1/2 cups vegetable oil/applesauce
4 cups white sugar
6 eggs
4 3/4 cup all-purpose flour
1 1/2 tsp baking powder
1 1/2 tsp baking soda
1 1/2 tsp salt
1 1/2 tsp ground cinnamon
1 1/2 tsp ground nutmeg
1 1/2 tsp ground cloves
Instructions
Pre-heat oven to 350 degrees. Grease and flour 3-9x5 loaf pans.
In a large bowl, mix together the pumpkin, oil, sugar, and eggs until well-incorporated. In a medium sized bowl, whisk together the flour, baking powder, baking soda, salt, cinnamon, nutmeg, and cloves. Gradually pour into the pumpkin batter a little bit at a time, stirring after each addition until the mixture is well-blended.
Divide batter evenly between the loaf pans and bake for 45-60 minutes, or until a toothpick comes out clean when inserted into the middle.
Allow to cool completely in pans before removing the bread. Run a knife around the edges of the bread in the pan to loosen. Store any remaining bread in plastic wrap.
Notes
Recipe courtesy of Cindy Jensen
Nutrition Information:
Yield:

30
Serving Size:

1 slice
Amount Per Serving:
Calories:

298
Total Fat:

12g
Saturated Fat:

1g
Trans Fat:

0g
Unsaturated Fat:

10g
Cholesterol:

37mg
Sodium:

220mg
Carbohydrates:

45g
Fiber:

1g
Sugar:

28g
Protein:

4g
Nutrition information isn't always accurate.