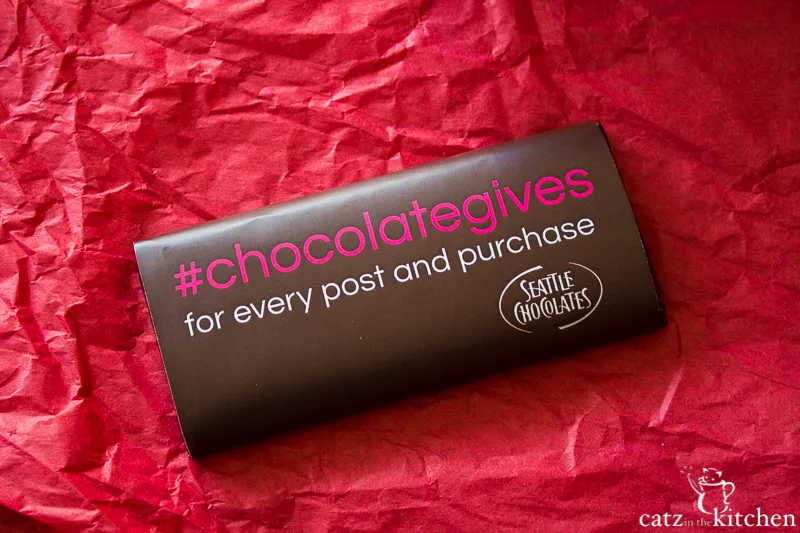 A few weeks ago, I was approached by Seattle Chocolates – they wanted to know if I would be interested in receiving a sample box of their holiday chocolates to learn more about their campaign #chocolategives to "stomp" out hunger in our country.
The idea? Enjoy some free chocolate while learning about supporting a cause that affects our country.
They had me at free chocolate!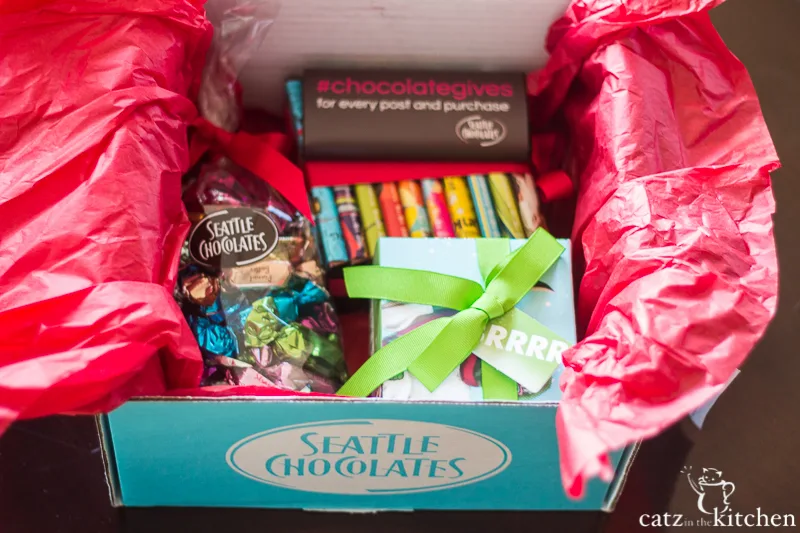 Just kidding!
The battle to end hunger here in our country is a very real issue, and it's up to us to help support these campaigns by giving to our local food banks, homeless shelters, and warming centers. We have an opportunity to help American families who need assistance in this area. The United States is an incredible country where so many things are possible, yet we have so many people going hungry every day.
As the holidays creep closer, the need is even more pressing, because this is the time of year when families gather together, share food, and give thanks. What better way to share the spirit of giving than giving to a family in need?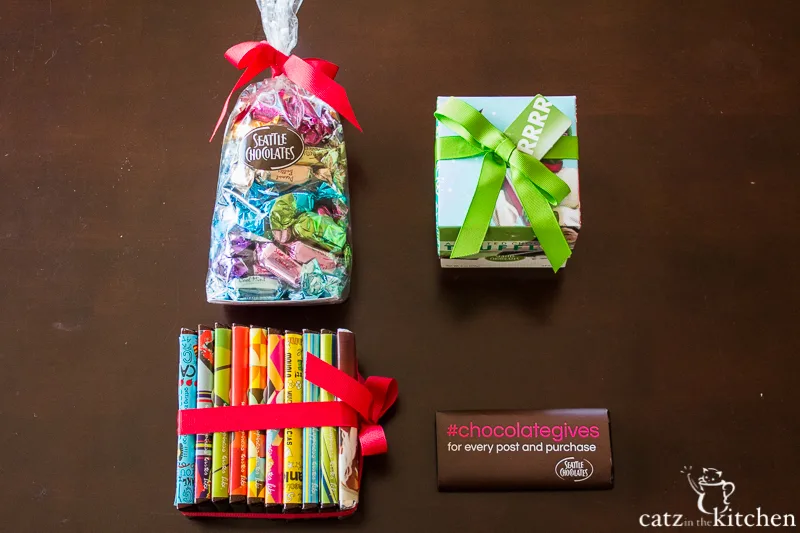 From now until the end of the year, for every item purchased at www.seattlechocolates.com and every post of #chocolategives, Seattle Chocolates will donate a serving of fresh food to someone in need. Donations are made though a network of food banks, including The Food Bank for New York City, Greater Boston Food Bank, SF-Marin Food Bank, and Northwest Harvest.
Seriously, that's all you gotta do. Purchase chocolate from Seattle Chocolates or use the hashtag #chocolategives on social media. It's such an easy way to spread the word. Want to take it a step further? Feeding America has a great site for locating your local food banks, if you want to lend a helping hand in person. Go to it!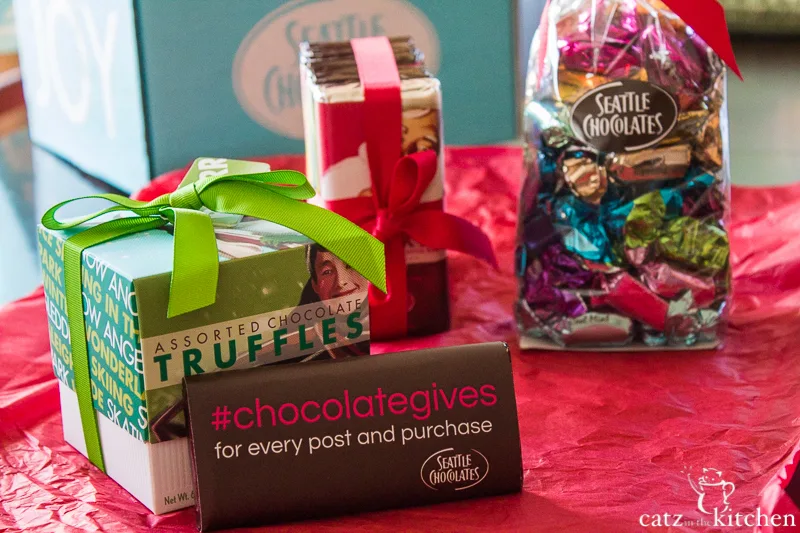 While Seattle Chocolates did provide this box of treats to Catz at no charge to encourage social media awareness of their giving campaign, Catz did not receive any other compensation for writing this post, and was not required to write or share this information as a condition of receiving the box.