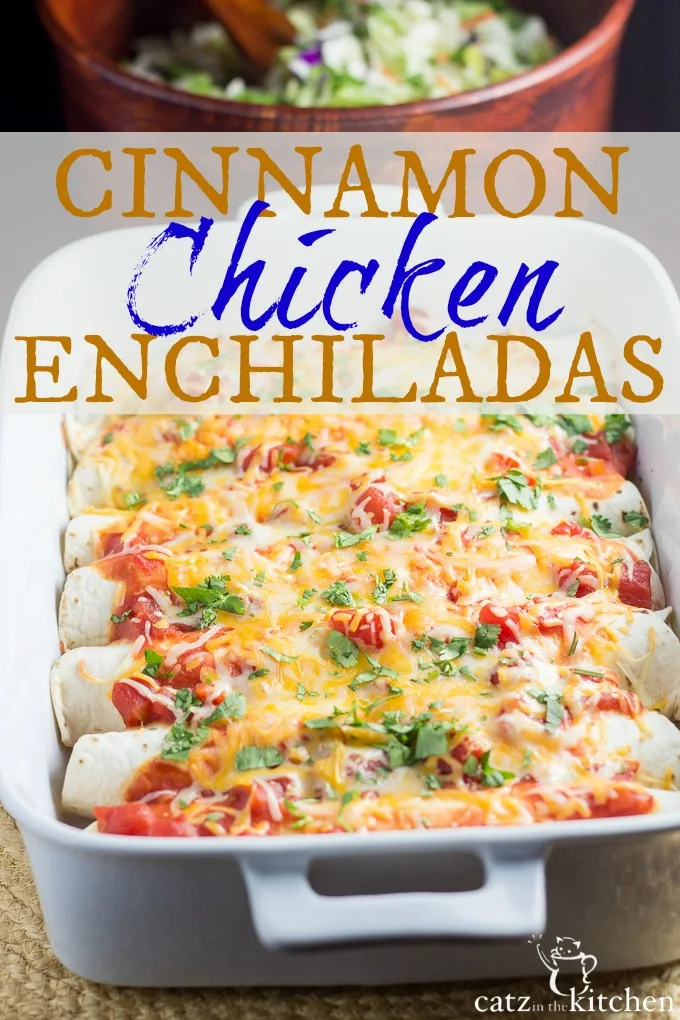 Does anyone else shop at Costco? I admit, half of the appeal of Costco is the samples. Oh, my! I like to go when I'm hungry and need something to hold me over. Those sweet older ladies trying to sell those samples is just the cutest thing. That is until you grab a sample and then change your mind and put it back. Then those ladies get their brows all furrowed and lecture you on, "…now that you've touched it, you need to take it."
Don't worry, I understand why they get in a tizzy about it, but my poor Eden just stands there looking confused with her bottom lip quivering because she just got the smack down from a sweet older lady.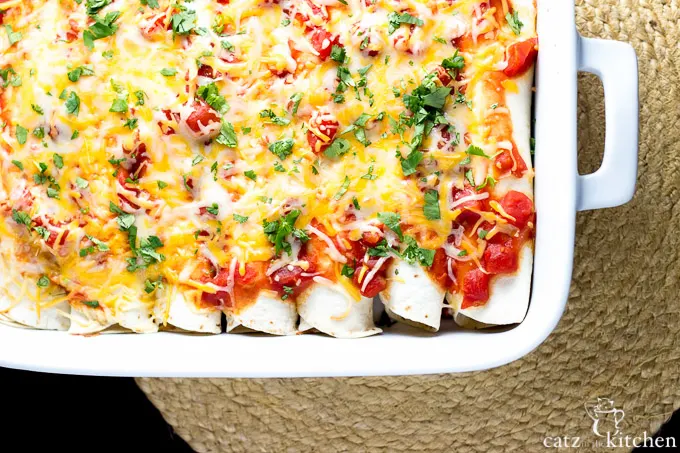 This happened to Eden last weekend when we went to Costco. After sitting in the waiting room for two hours while Josh and Grace got their eyes checked, we were all starving. Eden found a sample station offering cheese and she was so excited to try it until she found out that she had grabbed a jalepeno cheddar cheese sample, and quickly put it back, but in her haste grabbed another one.
#oops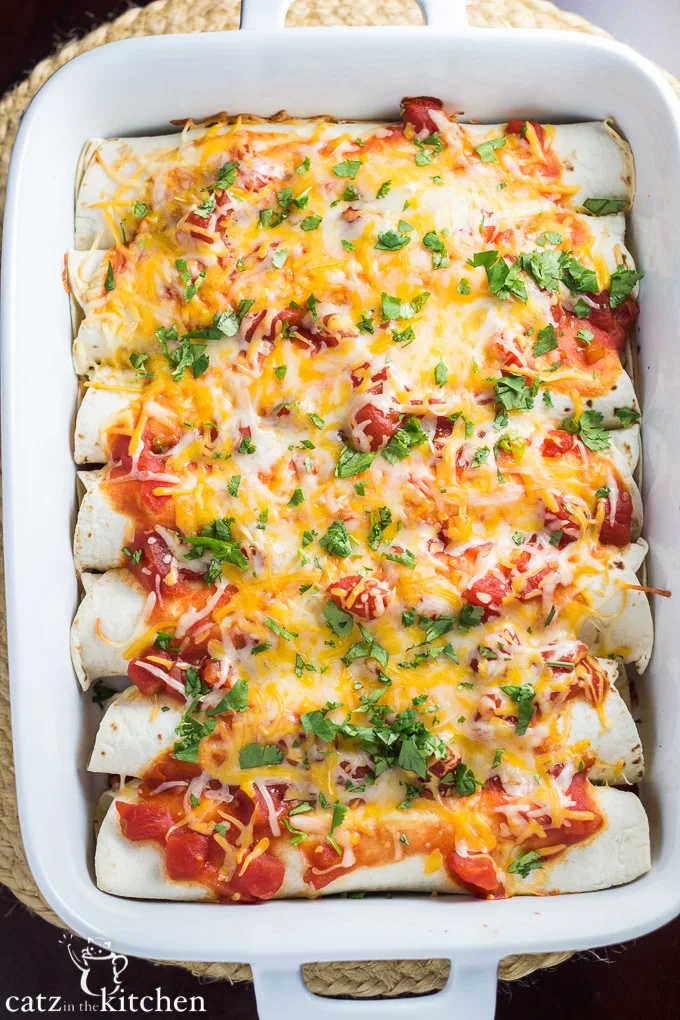 Don't worry, the sweet lady apologized to Eden and let her grab a sample of a different cheese. Now, normally, Josh and I are really good about sticking to the list I make and not buying any extras. But since we have been working harder at having some healthier snacks around the house, we were taken in by the Greek yogurt artichoke and spinach dip! While staring and contemplating the artichoke and spinach dip, we also discovered the Sabra hummus box that carried individual serving size containers! So we bought both of those and some expensive, but yummy and healthy, crackers to go with them.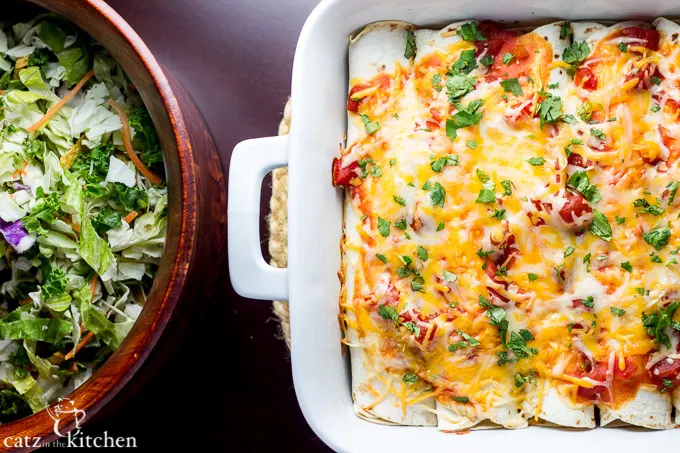 We never do this! We just don't usually get taken in by samples so much. I blame it on sitting in the waiting room for two hours trying to keep a two-year-old and a six-year-old entertained…and the pouring down rain. It just made us hungry and loopy and apparently we had the sense knocked right out of us. The spinach and artichoke dip is really really good, though. We haven't yet opened the hummus yet, but Sabra is a great brand, so I'm sure we'll love it too.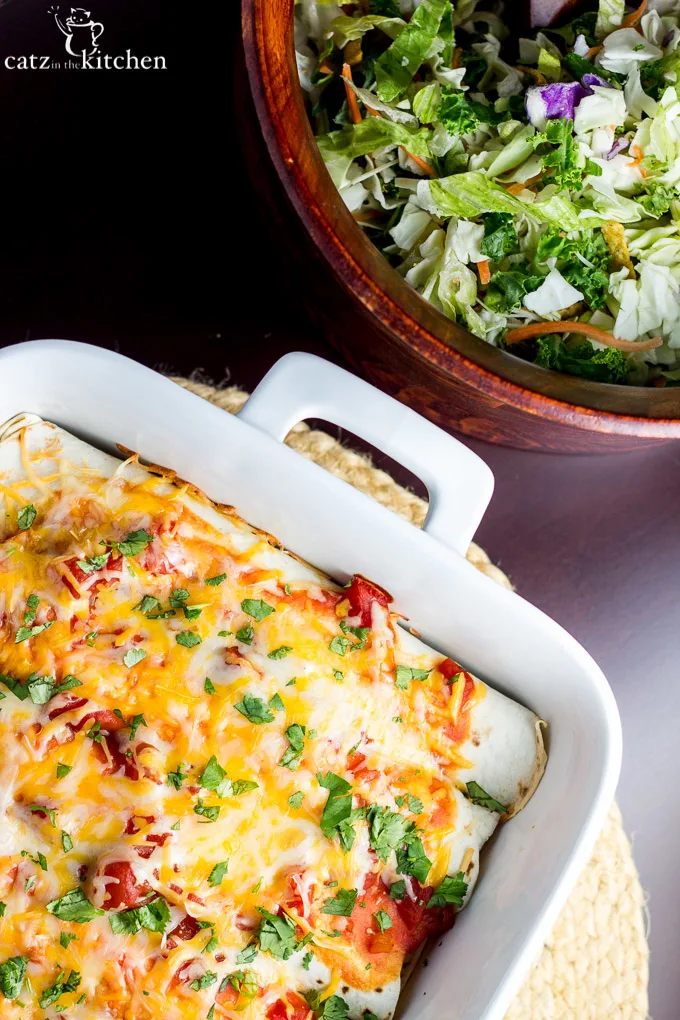 One of the things I really do love about Costco, other than the samples, is you can get more of what you need on a lot of things for a cheaper price. Like tortillas! We love tortillas because you can do so much with them. I had some leftover tortillas from Costco that I needed to use up along with some rotisserie chicken I had previously frozen, and I wanted to make some enchiladas. But I wanted to make a healthier version. I added some salsa instead of enchilada sauce, greek yogurt for the creaminess, and cinnamon for extra flavor and because it is so dang good for you.
These enchiladas were awesome! Easy to make and really flavorful. You taste the cinnamon right away, but it's not overpowering. I didn't tell Josh or the kids the secret cinnamon ingredient until after they had taken a few bites. Josh took a bite and was intrigued and fell in love with them! I guess they were a hit because the kids gobbled them up and asked for seconds and that always goes down as a win in my book.

Cinnamon Chicken Enchiladas
This easy and healthy recipe for chicken enchiladas has a secret ingredient - a touch of cinnamon!
Ingredients
2 cups cooked chicken-chopped (I used rotisserie chicken)
3/4 cup plain greek yogurt
1 tsp ground cumin
1 tsp ground coriander
1/4 tsp smoked paprika
1/2 tsp ground cinnamon
1/4 cup chopped cilantro
16 oz salsa
1 cup Mexican blend shredded cheese
10 medium sized flour tortillas
Instructions
Pre-heat oven to 350 degrees. Spread a small amount, (a couple of tablespoons) of salsa on the bottom of the baking dish and set aside.
In a large bowl, combine chopped chicken, greek yogurt, cumin, coriander, paprika, cinnamon, and cilantro. Stir in 1/4 cup of salsa into the chicken mixture.
Measure out about 2 tablespoons of the chicken mixture on place it on one of the sides of the tortilla and roll it up, facing it seam side down into the baking dish. I got about 10 enchiladas out of this.
Pour the remaining amount of salsa over the enchiladas, spreading it around as needed. Top with one cup of cheese.
Place the baking dish in the oven and bake for about 20-25 minutes, until the enchiladas are warmed through and the cheese has melted on top. Top with additional chopped cilantro.
Nutrition Information:
Yield:

10
Serving Size:

1
Amount Per Serving:
Calories:

234
Total Fat:

10g
Saturated Fat:

4g
Trans Fat:

0g
Unsaturated Fat:

5g
Cholesterol:

37mg
Sodium:

575mg
Carbohydrates:

22g
Fiber:

2g
Sugar:

2g
Protein:

14g
Nutrition information isn't always accurate.