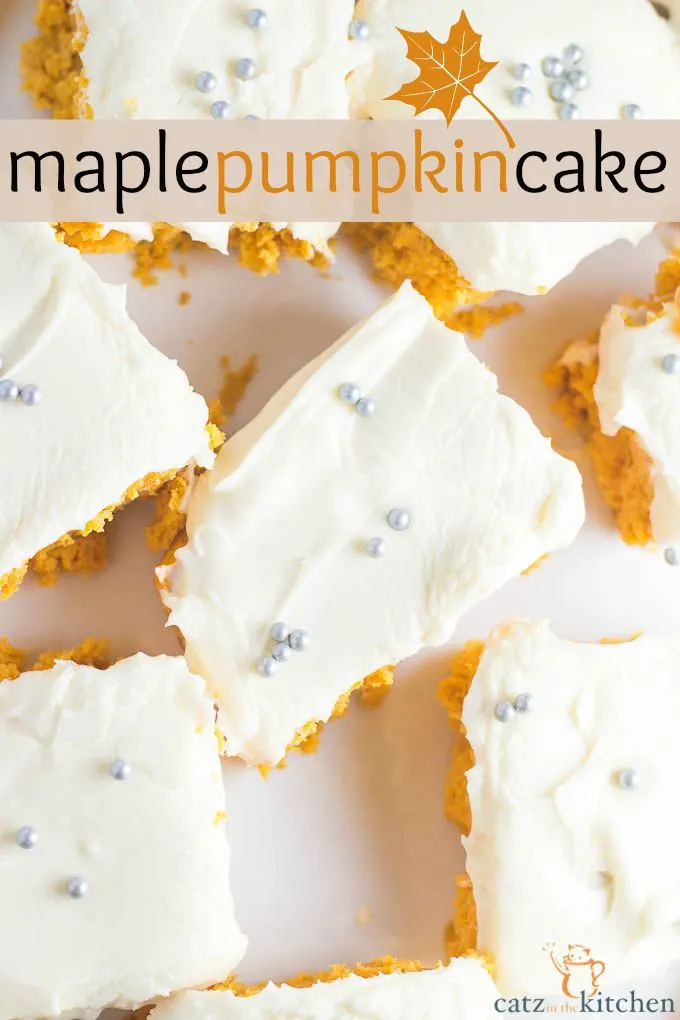 My daughter Eden has really long, beautiful brown hair. Aside from having a few trims, her hair has never been cut and she is fiercely protective about it. Her hair is so long that I have to tie it back nearly every time she eats because she'll end up with whatever she ate in her hair. I can't tell you how many times I've brushed maple syrup, toothpaste, and ice cream out of those lovely locks!
Of course, she won't let me cut it, either. All I have to do is mention a haircut and she freaks out and shrieks. Which, by the way, she has one of the highest pitched voices ever, so her shrieking will likely one day shatter all the mirrors and windows in our house.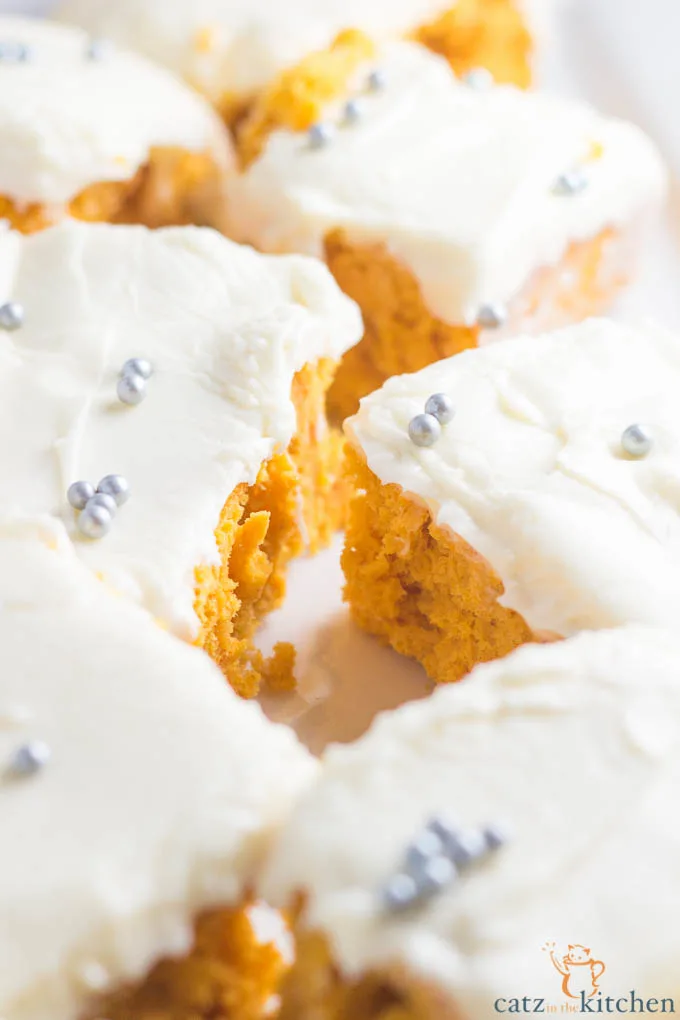 Recently, she's transitioned out of baths to showers which has been a lifesaver, because bending over the bathtub to accurately teach her how to wash her long, long hair kills my back. (Wow, does that ever make me sound old and very much like a mom!)
The one thing she vehemently refuses to let me do is blow dry her hair. I can probably count on one hand the amount of times I've ever gotten away with it. So not only is her hair super long, but it also has a natural wave (which she inherited from me) which means her hair becomes snarls and tangles city. It's a battle I'm really tired of fighting.
I mean, have you tried to gently brush hair that seems to have a million knots and tangles in it? It's almost impossible. She almost always walks away frustrated and close to tears and I'm left feeling like the worst mom ever because I seem to lack a gentle hand.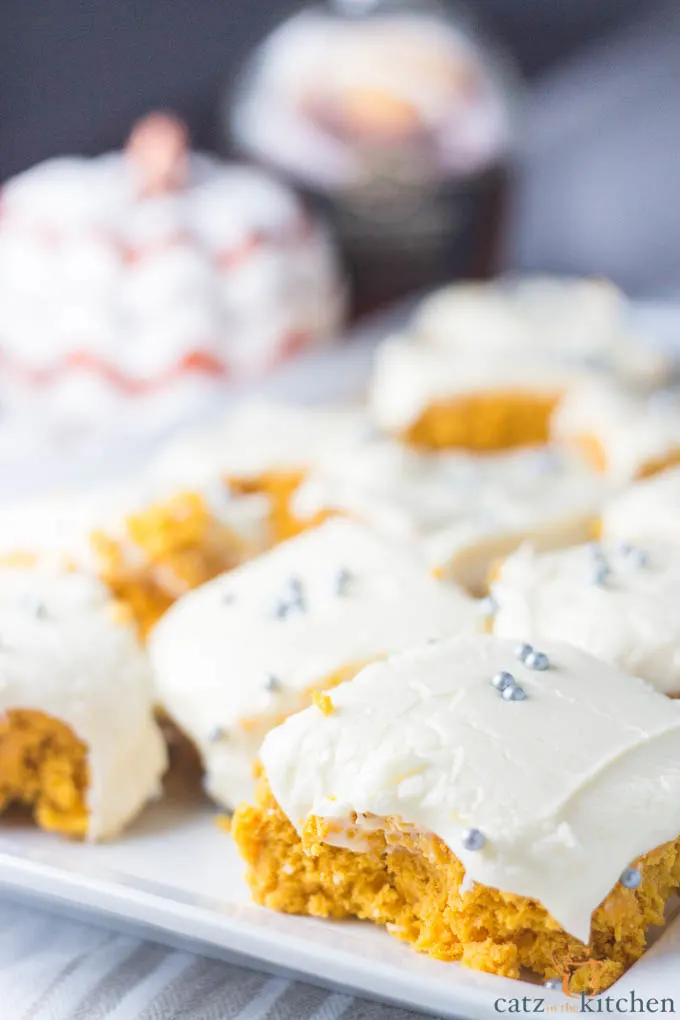 But, the other day, she came to me to have her hair brushed after she had showered and she had left a huge glob of shampoo on top of her head, so I had to bend her over the sink in my bathroom to wash it out, and because then her hair was dripping wet, I decided to give it a light blow dry. Her bangs blow-dryed perfectly for me…and then I thought…"I've got her here, I'm just going to dry her whole head!" And I did and her hair looked amazing! It behaved, it wasn't tangly, and it wasn't hanging in her face.
She even managed to eat this Maple Pumpkin Cake without getting the frosting in her hair – which was amazing! I think I'm onto something here…
So this cake is amazing! How many times can you use the word amazing in one post? Amazing, I say! This is seriously the easiest cake you could ever make in your entire life. If you aren't a baker, you can bake this cake. The color is gorgeous, the flavor is yummy, not really too pumpkin-y at all and don't even get me started on this frosting. I could eat it right out of the bowl it's so good, and this cake is perfect for entertaining because you aren't spending a ton of time in the kitchen whipping it up and stressing about dessert.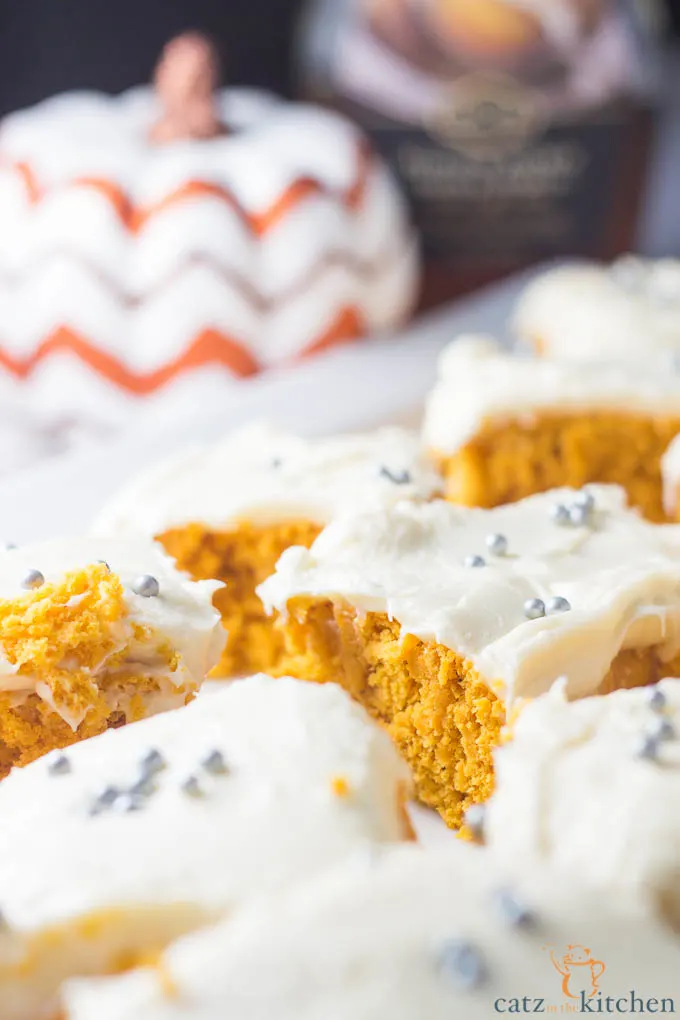 I love simple desserts like this. I love them even more in the form of pumpkin cake!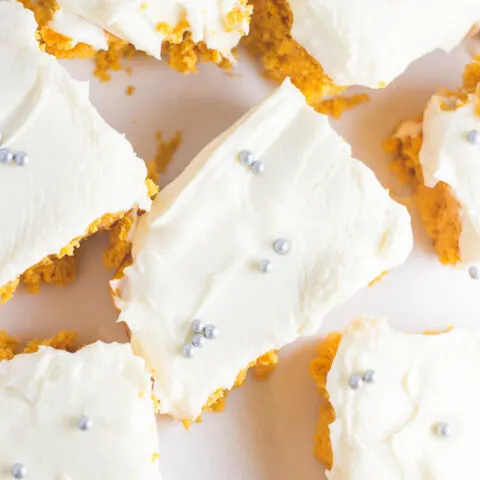 Maple Pumpkin Cake
Looking for a way to welcome fall with open arms? How about this festive, fall-colored maple pumpkin cake with cream cheese frosting? It's amazing!
Ingredients
1 box (15.25 oz.) yellow cake mix
1 (15 oz can) pure pumpkin
8 oz. cream cheese, softened
1 stick butter, softened
1/4 cup maple syrup
2 1/2 cups powdered sugar
Instructions
Pre-heat oven to 350 degrees. Beat cake mix (mix only) and pumpkin for 2 minutes. Spread batter (batter will be thick) in a greased 9x13 baking dish. Bake for 20-25 minutes, or until set. Remove from oven and cool completely on a wire rack.
In a large bowl, beat remaining 4 ingredients and spread frosting over the cake.
Notes
Recipe from Every Day Rachael Ray Magazine
The batter will barely cover a 9x13 baking dish, so alternatively, you could use a 9x9 baking dish. The cake will be a little thicker if you bake it in a 9x9 baking dish instead.
The frosting makes a lot, you probably won't need to use all of it. So keep the leftovers and make some cinnamon rolls and top it with the leftover frosting!
Nutrition Information:
Yield:

12
Serving Size:

1
Amount Per Serving:
Calories:

386
Total Fat:

16g
Saturated Fat:

9g
Trans Fat:

0g
Unsaturated Fat:

5g
Cholesterol:

39mg
Sodium:

438mg
Carbohydrates:

60g
Fiber:

1g
Sugar:

42g
Protein:

3g
Nutrition information isn't always accurate.