You can't go wrong with this hearty, tasty roasted zucchini & tomato pasta. It's full of fall flavors and gets your kids their veggies incognito!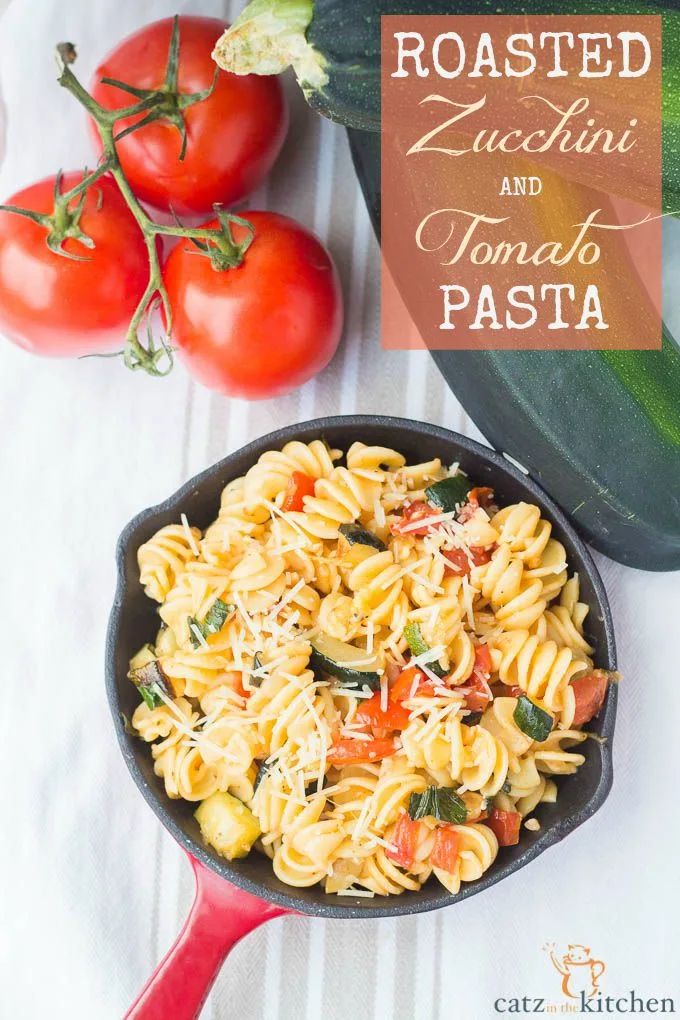 I think I have a problem you guys. I don't know how to not be a mom of three kids and just be me. Now, I happen to think this is a great thing (…though I know I just said it was a problem. Keep reading.), because I adore my kids. I love their happy noise that fills my house and often our backyard. I love running a full dishwasher, and I even love Christian running up to me telling me he needs to use the potty chair.
Even though I don't exactly enjoy potty training, I am not above getting down on my son's level and celebrating his little victories with a booming, "Great job," a high five, and a green M&M. (Green is his favorite, because they it's the color of The Hulk.)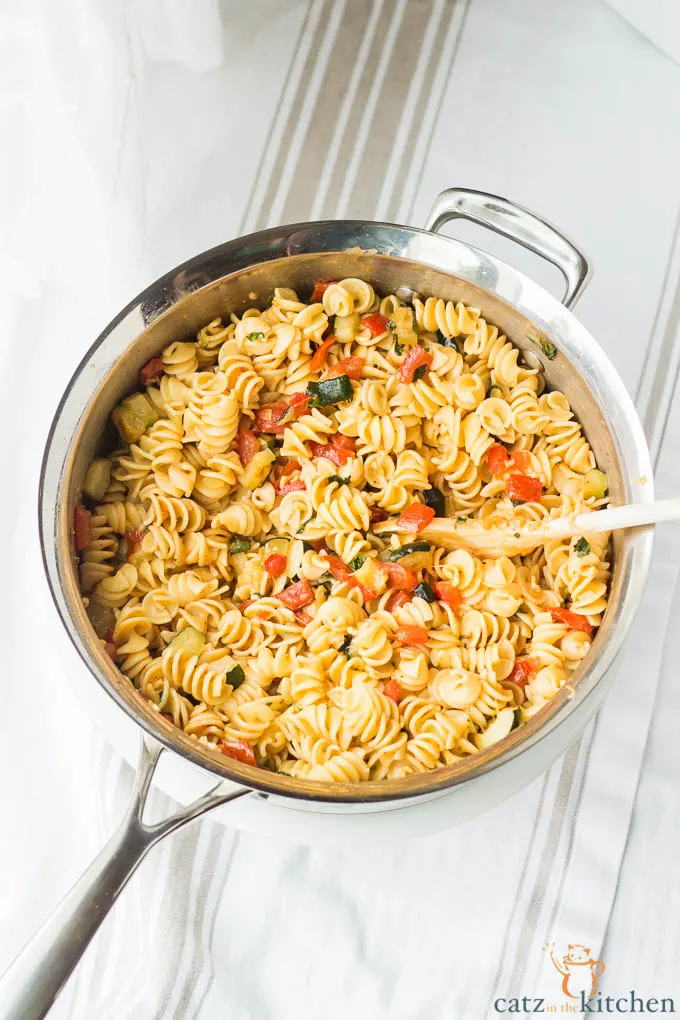 The problem with all of this is that when I do have a moment of being by myself (running on the treadmill for 20 minutes at the gym doesn't count), I kind of freak out. "Time? What is this time I suddenly have on my hands? How do I fill it? Where do I go? You mean, I could actually go shopping, in a real live store and try on real live clothes without my son getting down on all fours to see what's going on in the next dressing room?"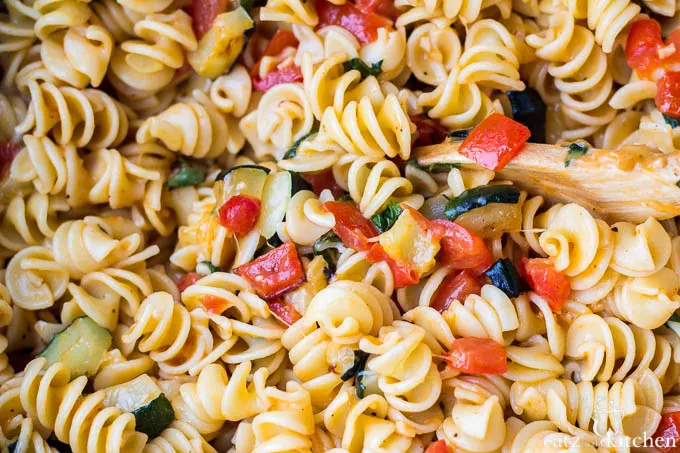 Last week, I had such a day. The kids were away for the WHOLE day! With their grandparents, they went bike-riding, ate McDonalds, got pizza for dinner, played Monopoly, watched TV, and fed deer (Yes, real live deer. They live in the country, like us…).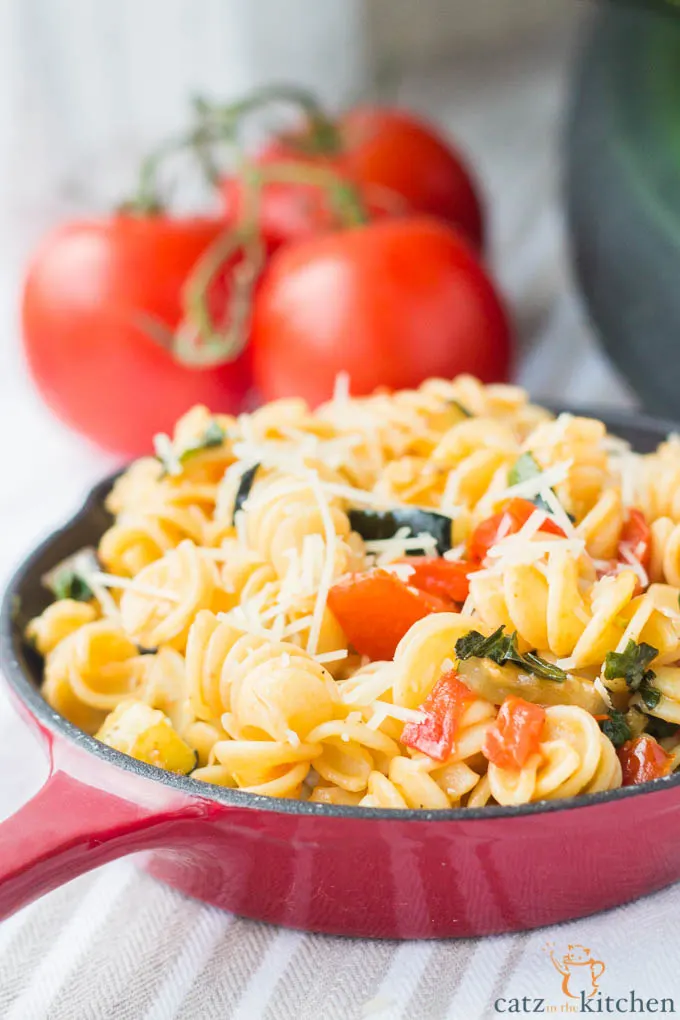 What did I do with my time? I didn't go to the gym that's for sure – I got all gussied up for a hot lunch date with my husband. I curled my hair, I put on special perfume, I wore a pretty dress. Lunch was great. Lunch was perfect. I had the most delicious chicken sandwich.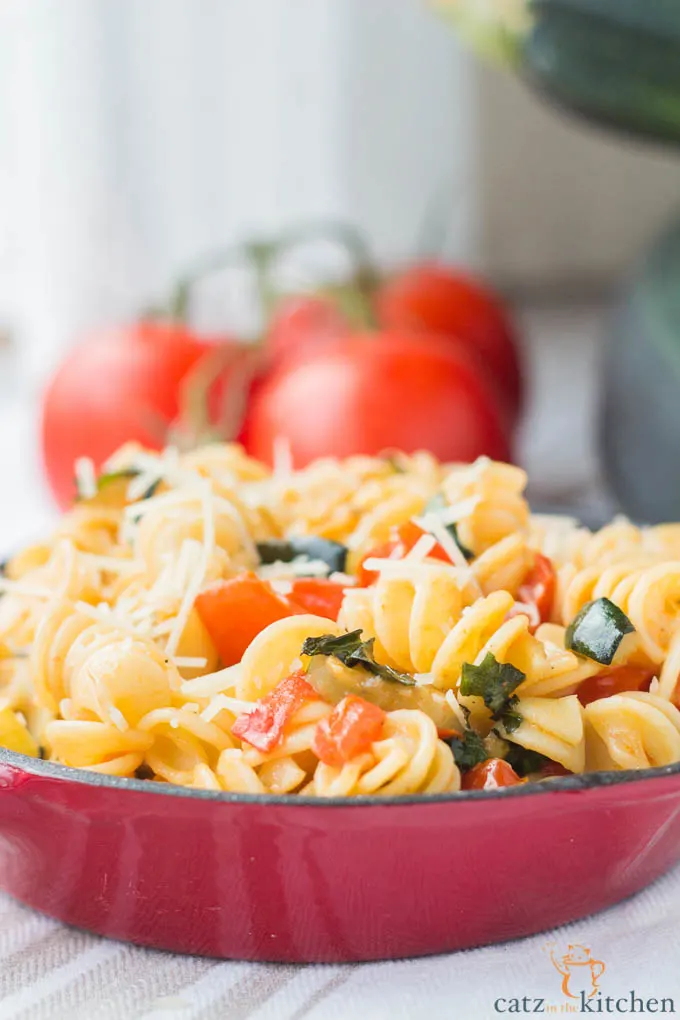 But it was after lunch that I saw I had a problem. I wandered around Old Navy (because I had Old Navy cash) looking for something cute for the kids. I found a few things, and I wandered around some more. I tried on a dress that was too big and left. Next I headed to Kohl's. I LOVE Kohl's! I could live in Lauren Conrad's clothing line every day. But today, the only thing I found was a super cute pair of denim jeggings that fit like a glove. And I didn't even buy them! What is this world I'm living in? When a girl finds a pair of jeans that fit like they were made for her body, she buys them. But I didn't buy them. Apparently, not having my kids around impaired my shopping judgement.
But…when the kids are around, I can't go wrong with a hearty, tasty pasta dish. Especially one that gets them their veggies! This roasted zucchini and tomato pasta is so good. We've made it twice in a month and both times we didn't have any leftovers. Even my sweet little dressing room creeper son loved this dinner (he's so little and innocent – bless his heart)! The flavor of the zucchini and tomatoes roasted just can't be beat…and when it's tossed all together? Yum.
All I can say is YUM…and I should bought the dang pair of jeans.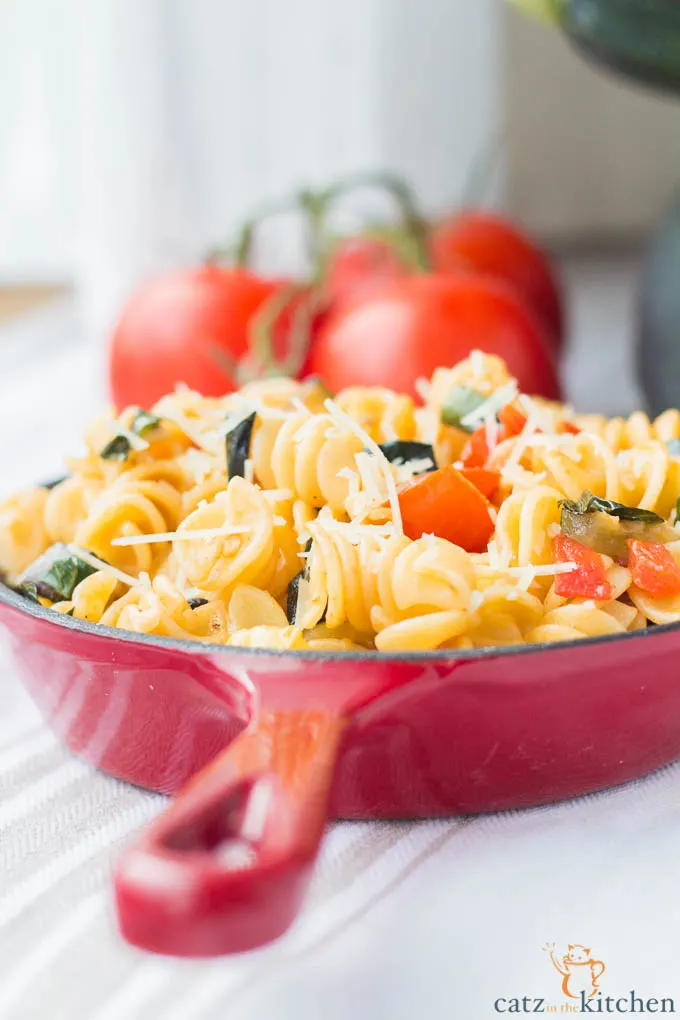 Roasted Zucchini & Tomato Pasta
You can't go wrong with this hearty, tasty roasted zucchini & tomato pasta. It's full of fall flavors and gets your kids their veggies incognito!
Ingredients
1 1/2 pounds roma tomatoes
1/2 cup extra-virgin olive oil
Kosher salt
1 zucchini, cut in 3/4- inch chunks
Freshly ground pepper
12 oz rotini or other short cut pasta
4 cloves garlic, thinly sliced
1 tbsp tomato paste
1/2 cup fresh basil, chopped
1/2 cup grated parmesan cheese
Instructions
Position racks in the upper and lower thirds of your oven; preheat to 475 degrees. Quarter the tomatoes, then scoop out the seeds and pulp into a sieve set over a bowl (reserve the tomatoes). Press the seeds and pulp to extract juice. (You should have about 1/2 cup. If not, add enough water to make 1/2 cup). Chop the tomatoes and toss with 3 tbsp olive oil on a rimmed baking sheet; season with salt. Toss the zucchini with 3 tbsp olive oil on a separate baking sheet; season with salt and pepper. Roast, switching position of the pans halfway through, until tender and browned in spots, 15 minutes.
Meanwhile, bring a large pot of salted water to boil. Cook the pasta as the label directs; reserve 1 cup of starchy cooking water, then drain.
Heat the remaining 2 tbsp of olive oil in a large skillet over medium heat. Add the garlic; cook for 2 minutes. Stir in the tomato paste, then the reserved tomato juice and 1/2 cup of cooking water. Bring to a boil; simmer until reduced by half, 5 minutes. Add the pasta, vegetables, basil, and parmesan to the skillet; season with salt. Cook, tossing 1 minutes, adding more of the reserved cooking water as needed to loosen the sauce. Serve immediately.
Nutrition Information:
Yield:

4
Serving Size:

1
Amount Per Serving:
Calories:

523
Total Fat:

32g
Saturated Fat:

6g
Trans Fat:

0g
Unsaturated Fat:

24g
Cholesterol:

11mg
Sodium:

386mg
Carbohydrates:

48g
Fiber:

5g
Sugar:

7g
Protein:

13g
Nutrition information isn't always accurate.