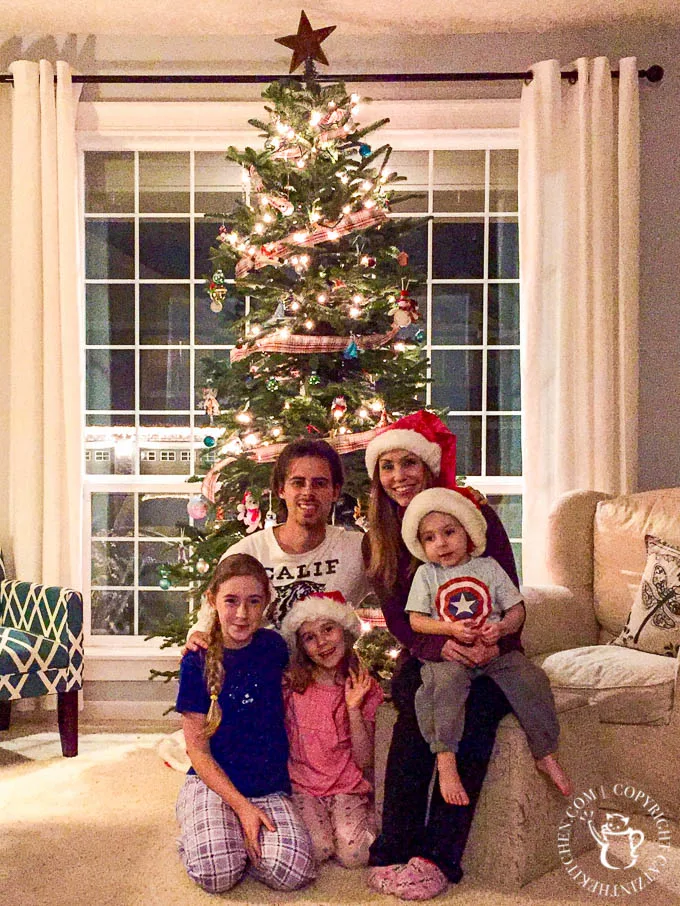 From our little Catz in the Kitchen family to yours, we're wishing you a very merry and bright Christmas!
We're taking the rest of the week off to spend time with our family, relax…and eat cookies. I'll be back bright and early next Monday with the weekly menu, our top recipes of 2015, and gearing up to share some new recipes with you!
In case you need some Christmas recipes in a jiffy, make sure you check our our Christmas archives or the Catz Christmas Eats Pinterest board.
"For a child will be born to us, a son will be given to us;
And the government will rest on His shoulders;
And His name will be called Wonderful Counselor, Mighty God,
Eternal Father, Prince of Peace."
God Bless and Merry Christmas!
Chels, Josh, Grace, Eden, and Christian (and Noel and Audrey…the real cats!)