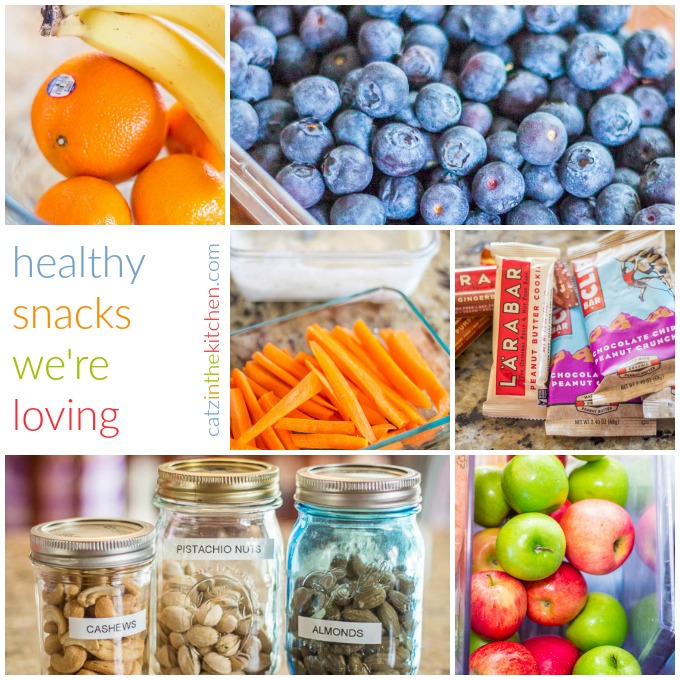 For many, the new year is a time of change and fresh beginnings. A lot of the time that means making more time for your health, mentally and physically. While I didn't make a resolution this year, I did want to make more of an effort to make healthy snacks more available to my family.
We generally don't keep traditional "snacky" things in the house like chips and cookies…but that doesn't mean I keep enough healthy snacky items on hand either.
When I heard Nuts.com was looking to hear my go-to healthy snacks I keep on hand, I had to share! As a stay at home mom whom also homeschools, I recognize the need for convenient snacks, as getting your child to eat healthy is really important, not only to keep them happy, but also keep their brains smart! Of course, this goes for my husband and I, too. If I keep fruit, nuts, and veggies on hand for snacking, we're more likely to eat them, enjoy them, and develop our taste buds for that naturally snacky goodness.
Carrot Sticks
Yes, I said carrot sticks! We love carrot sticks because they are so portable and great for dipping into a little hummus or ranch sauce. Often times, we'll pack a lunch on the weekends if we know we're going to be out all day so we can skip the fast food, and I'll throw in a plastic bag filled with carrot sticks and we take turns passing the bag around the car.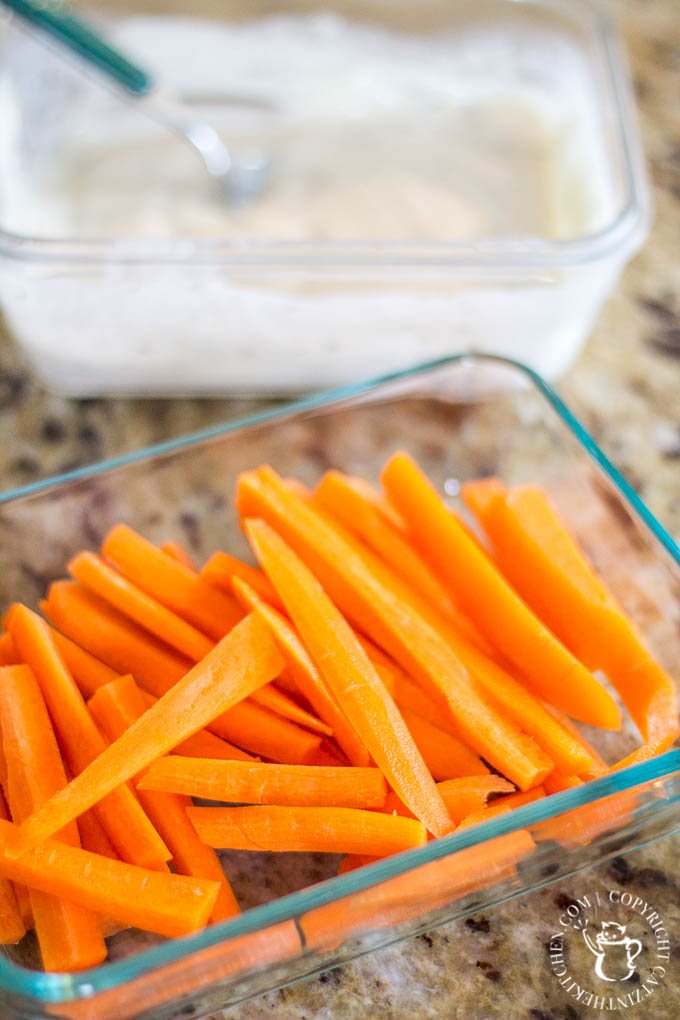 Apples
They are a constant staple (along with bananas) and they also happen to be my favorite fruit. I'm especially partial to Granny Smith apples while my kids and my husband enjoy Galas – Josh dips his Galas in fresh peanut butter (you know, the kind you grind at the store?). My family and I eat one every day (or at least every week day) with our lunches. You know what they say, "an apple a day keeps the doctor away!"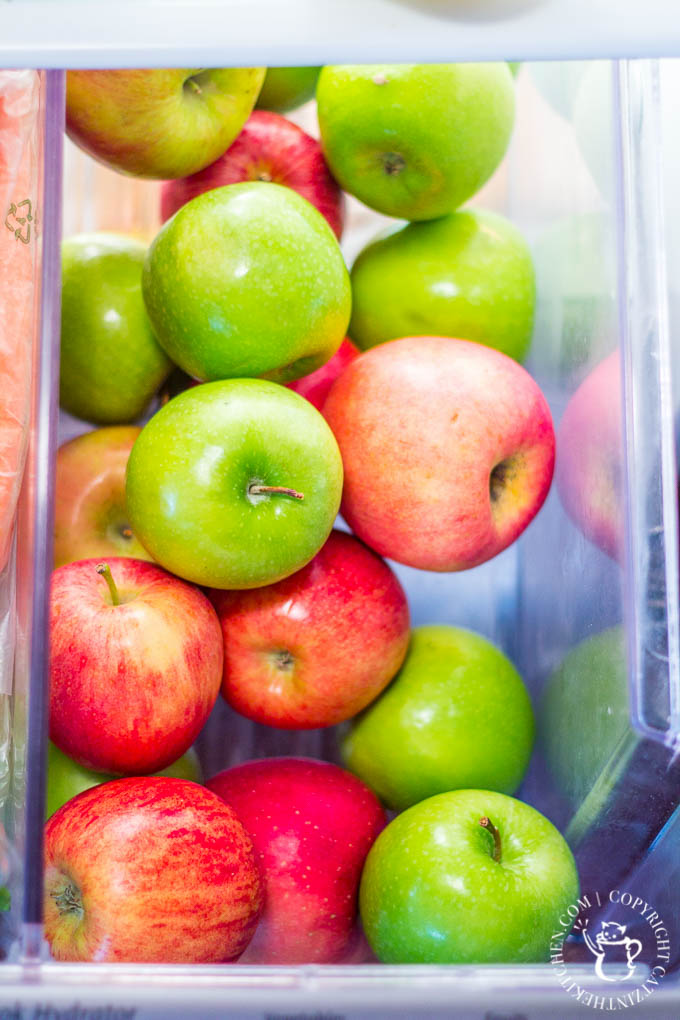 Seasonal Fruit
Right now, citrus is at its peak and I like to keep a bowl on my counter filled with clementines and oranges. We throw clementines in our smoothies, add them as a side to our breakfasts, or just snack on them while we watch TV. True story! We really do snack on these constantly!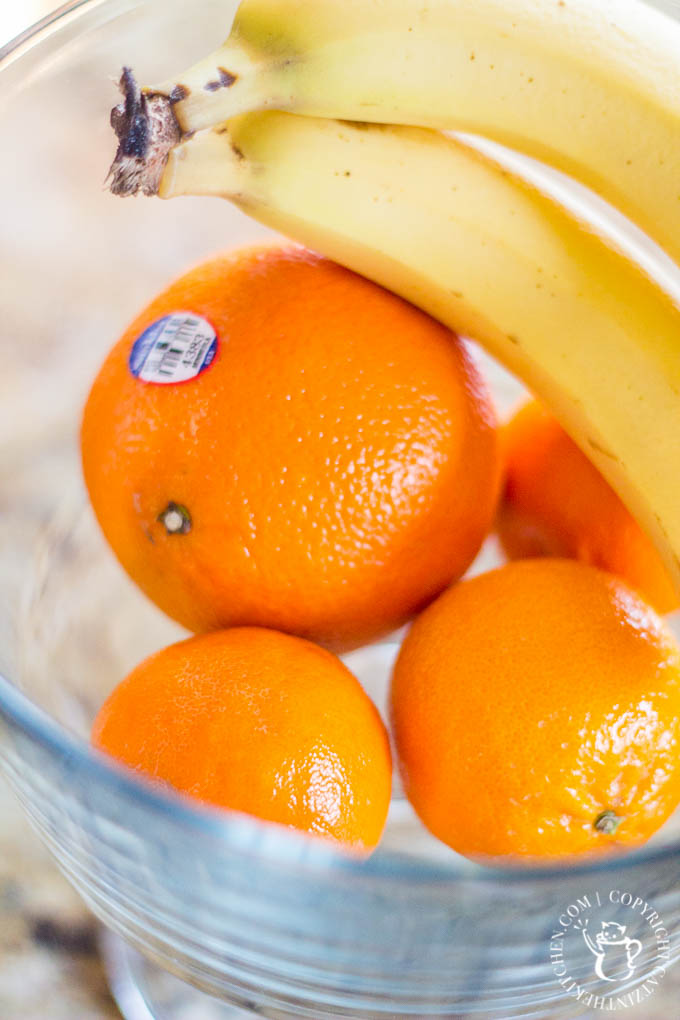 Fresh Berries
I like to keep some sort of berry in the house at all times, which can be really hard when they aren't season. But usually the store will have one berry that is cheaper than the others and this past week that was blueberries. I like to freeze half for smoothies and let the kids toss them into Greek yogurt or their morning cereal!
Protein Bars
I love these! I'm a big fan of the LaraBar! I've liked every flavor I've tried, and they are what refuel me after my workouts. I eat one of these almost every day! Josh likes Cliff Bars and luckily for us, we are in constant supply of these babies thanks to Amazon's Subscribe and Save.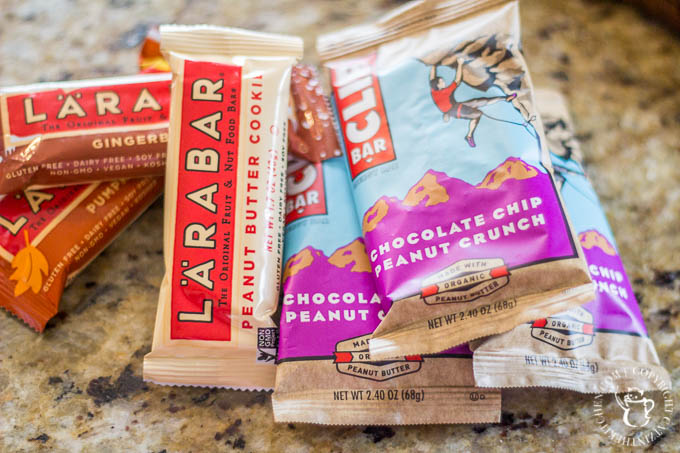 Nuts
One of my favorite snacks, besides apples, are nuts (of almost every variety!). Growing up, I used to go grocery shopping with my mom. Before nuts were stored in bulk or in packages, they were on display in the produce section, and I remember my mom always buying a special bag of pistachios for me to munch on. That's probably why they are my favorite nut. They're fun to open, and they taste like nothing else!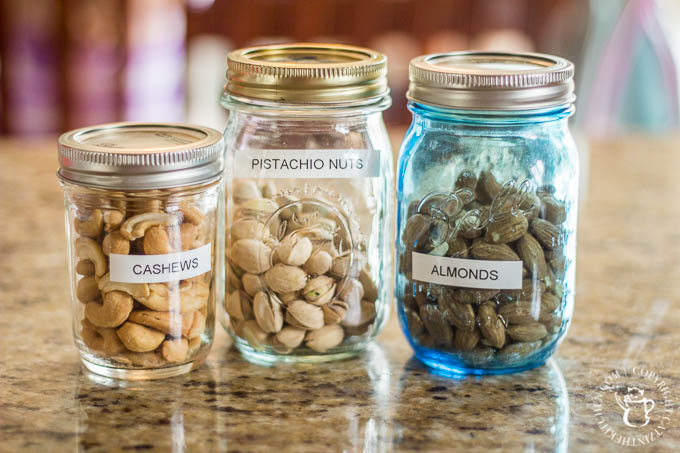 I like to keep whole roasted, unsalted almonds on hand, too. I can just grab a handful and munch on them as I'm checking email or schooling my kids. Plus, slivered or sliced almonds are so good in a garden salad!
My husband is partial to peanuts and can be found munching on a handful before his workouts. My kids love them in trail mix!
So these are the snacks my family and I are enjoying so far this year, but they're not limited to just these! Mozzarella cheese sticks, raisins (or craisins), whole wheat bagels or English muffins, applesauce, and grapes usually find their way into my grocery cart, too, and I promise if you stock your home with yummy fiber and protein filled snacks, you'll see a difference in not only your family's eating habits, but also their attitudes.
For more great ideas, make sure you check out Nuts.com's healthy snacks page. They've got a great roundup of snacks that are all 160 calories or less, excellent sources of protein and fiber, and less than two grams of unsaturated fat to help keep your heart healthy!
I was not compensated to write this post. I simply wrote it because I think it's a great topic to bring awareness to. All thoughts and opinions are my own, of course. :)