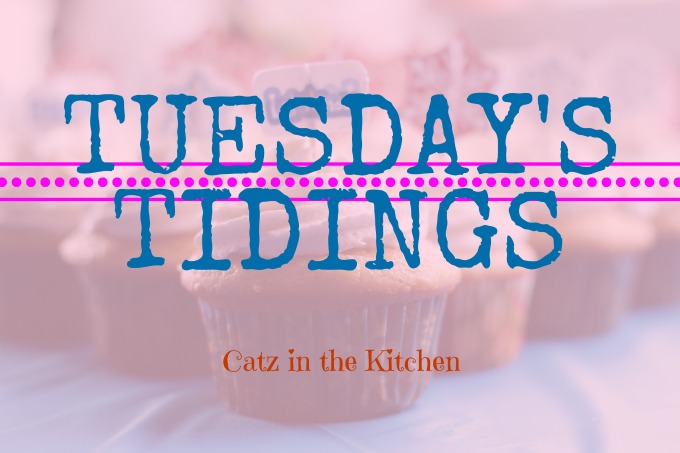 Hers
1. I finally splurged on a pint of the Arctic Zero ice cream from the grocery store. This stuff is is completely guiltless being lactose free, gluten-free, kosher, GMO-free, and fat free (Editor's Note: What's left?). I went ahead and got the Chocolate Peanut Butter and I thought it tasted really good. It does taste like it's missing some of the fat that we enjoy in regular ice cream, but not enough to bother me. Josh didn't care for it, which was perfect because I didn't want to share anyway! I'm eager to try the Cake Batter and Snickerdoodle Dandy next. Have you guys tried this stuff? Which flavor is your favorite?
2. These Chocolate Ganache Cupcakes. I don't know what else to say except, "YUM!"
3. Since's it's spring…that means it's time for Spring Cleaning! (Oh, yeah! …right?) I do love spring cleaning because then I usually don't have to take care of a lot of the stuff on the list again for another year… This list from Joanna Gaines from Fixer Upper is a really great list because it covers EVERYTHING! As soon as I get my husband to order our printer ink (Editor's Note: Done!), I'm printing this list out and getting to work!
His
1. We made BLTs on Sunday night (we sometimes make them instead of fried egg sandwiches on Sundays because they are AWESOME), and on a whim I did a quick search for tips on grilling the bread properly. Somehow, I stumbled upon a Bon Appétit article on the subject I had never read before (Two, actually!). Revelation? Spread mayonnaise on the bread prior to grilling instead of butter! Tested…and brilliant. I'm doing this from now on.
2. If you're one of these people who don't know who Harriet Tubman is, The Washington Post would like you to know that you are not alone, I don't know what to say about that…but I'll try not to judge (hard for a history buff, but I will try) as long as you read up!
3. I totally buy this stat about unlocking one's iPhone 80 times a day.