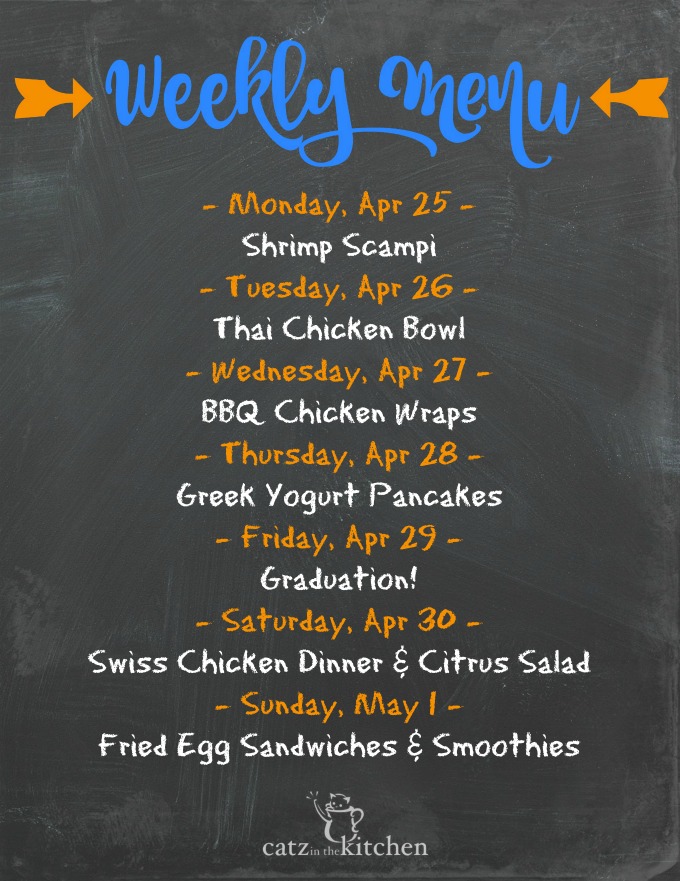 Last week of April! Can you believe it? When and how did this happen? I blinked and May (seemingly always our family's busiest month) is upon us!
We didn't post as many new recipes as we wanted to this month. In fact, we didn't post any new recipes, just older recipes from the archives that got facelifts and rejoined the land of the living (recipes) again! The good news is, so far, every recipe we re-shared this month is as much of a family favorite now as when we originally shared it.
But this week…well, in honor of Cinco de Mayo next week (you didn't think I would miss that holiday, did you?) we're sharing two new recipes and one recipe round-up to make sure that all of your Cinco de Mayo food cravings are taken care of.
But onto this week's menu…
It's a fairly simple menu this week. All family favorites that I know will please everyone's tastebuds. Some weeks, I like to try new recipes and other weeks…I like to cook our favorite meals that everyone is familiar with.
If for some reason we don't have a link to one of the recipes or something from this week's menu doesn't appeal to you, no problem. We've got lot's of past menus for you to check out and find some options there.
Have a great week everyone! Here are the recipes: