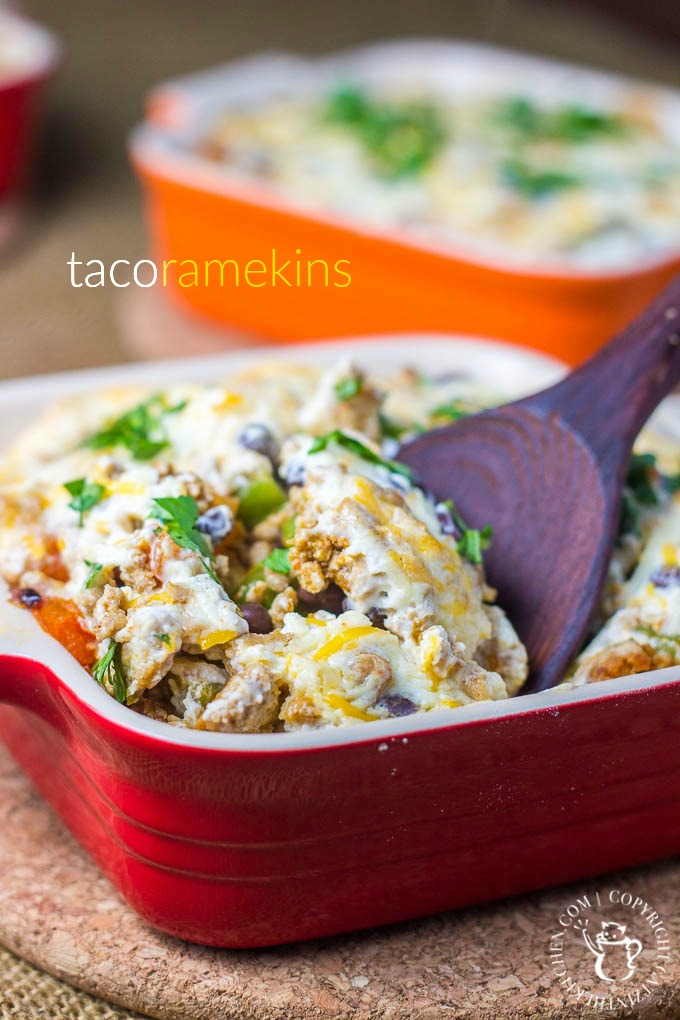 This post originally appeared on Catz in February of 2012. The pictures and recipe have been updated.
I remember standing inside of Ross trying to convince Josh that buying a set of 3 ramekins for $3.99 was a good investment. He stood there trying to rack his brain of excuses to try and talk me out of it. But my mind was made up! If he wouldn't splurge and buy me the Rachael Ray mini muffin pan I wanted, then he was going to buy me these ramekins and I was indeed going to prove to him, that they were not a waste of money.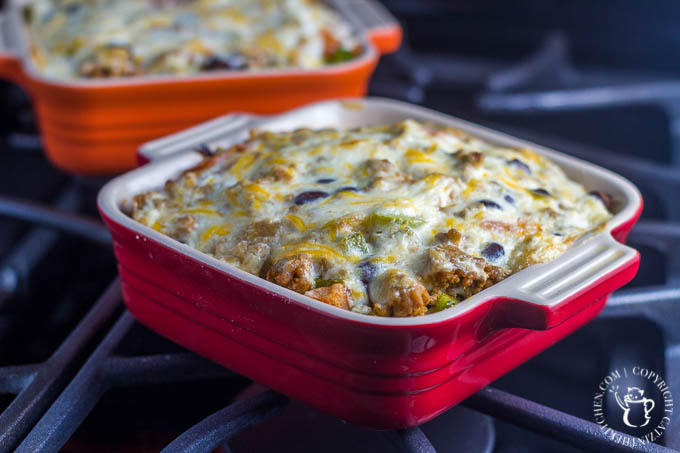 The night I made this meal of Taco Ramekins, I heard this, "I was wrong and you were right about buying the ramekins. You have used them for so many things!" Inside I was gloating like a cat who ate the canary. But I played it cool and mature on the outside, by simply saying, "Thank you. And just think, if we ever run out of things to cook in them, they make not only excellent prep bowls, but also great feeding dishes for our cat!" See- I was cool, and collected! But I promise, inside my head I was doing cartwheels over getting him to admit that he was wrong!
It's not every day that I actually win an argument. Normally, I am the one that is truly at fault…and I can admit I'm wrong, but I prefer to use my womanly wiles (while I still possess them) and flirt and kiss my way out of apologizing. A little distraction never hurt anyone right?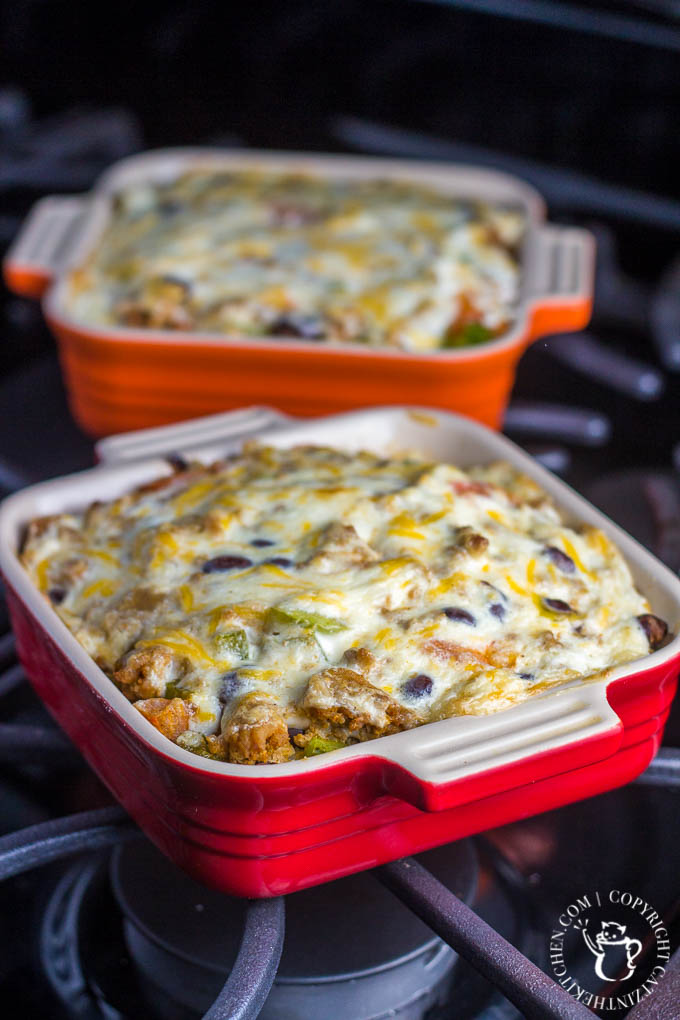 This meal is so easy my 7 year old could do it! It's also really delicious, filling, and a fun fake out take on a taco! I used our bigger ramekins for Josh and I and our smaller ramekins for the kids. I highly suggest you make this if you've got some ramekins lying around!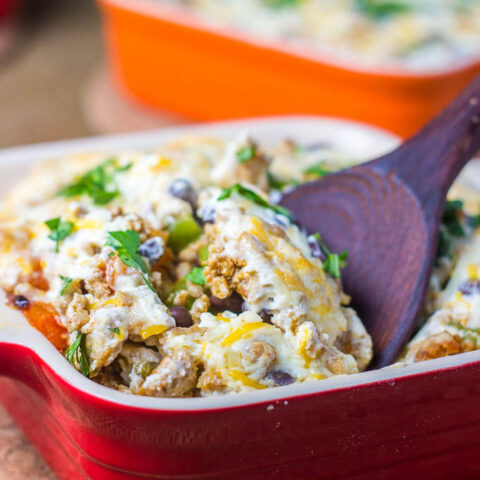 Taco Ramekins
This yummy recipe for Taco Ramekins is easy, flavorful, kid-friendly, & ready in a little over 30 min! Plus, the ramekins make for fun, individual servings!
Ingredients
1/2 ground turkey breast
1 tsp taco seasoning
1 1/2 cups bisquick baking mix
1/4 cup and 2 TB cold water
1 medium tomato, chopped
1 green bell pepper, chopped
1/4 cup sour cream
1/4 cup mayonaise
1/4 cup shredded cheddar cheese ( I used a Mexican blend cheese)
2 TB, chopped onion, optional
Instructions
In a skillet, cook ground turkey over medium heat until no longer pink. Stir in the taco seasoning. Remove from heat and set aside.
Combine bisquick mix and water to form a soft dough. Press onto the bottom and up the sides of ramekins that have been coated in nonstick cooking spray. Fill with meat mixture; top with tomato and green pepper.
Combine the sour cream, mayo, cheese, and onion, spread evenly over the top.
Bake uncovered at 375 degrees for 20-25 minutes. Broil for an additional 2 minutes to brown the cheese and serve!
Nutrition Information:
Yield:

4
Serving Size:

1
Amount Per Serving:
Calories:

508
Total Fat:

27g
Saturated Fat:

7g
Trans Fat:

0g
Unsaturated Fat:

18g
Cholesterol:

30mg
Sodium:

1158mg
Carbohydrates:

53g
Fiber:

2g
Sugar:

12g
Protein:

12g
Nutrition information isn't always accurate.