Easy, fun, flexible, and ridiculously kid-friendly, slow-cooker Pizza Fondue is a recipe your little ones will beg for on a regular basis!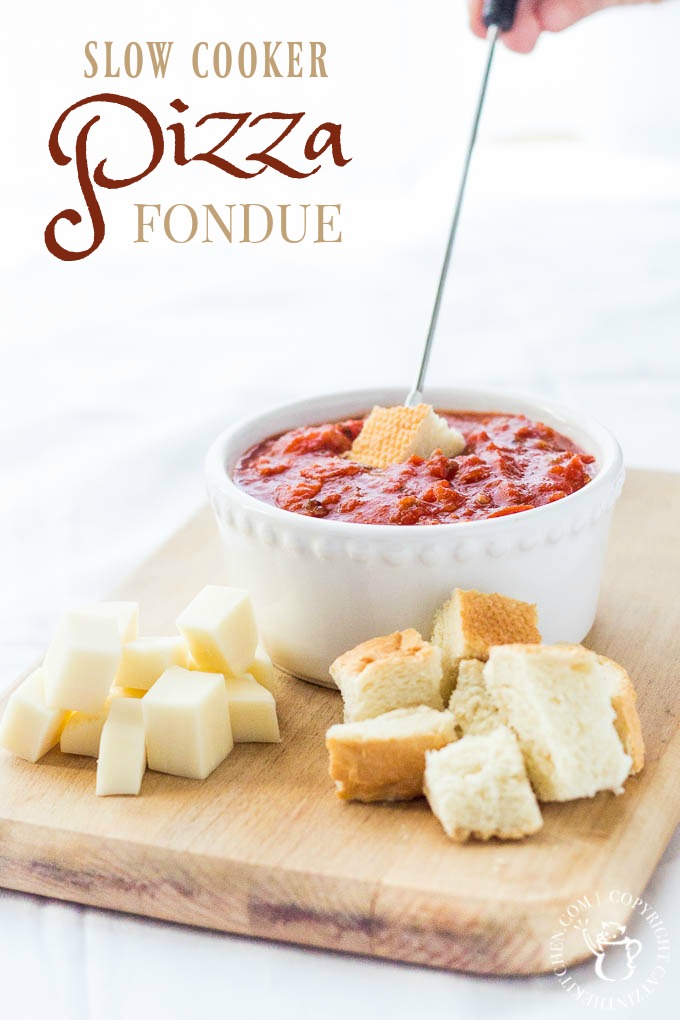 We just got back from a super short trip Tuesday evening. Josh had some business meetings in Central Oregon (aka our favorite vacation spot) and we decided to add a day to make it a short family trip. Short as in about 48 hours long, but I think we made the most out of the time!
We biked a bit and had dinner with our dear friends the Jacobsons (you might know Lisa from Club 31 Women and Matt from his site). We even managed to get to Sunriver for a few hours, biking all over and eating at some of our favorite spots! On Tuesday, while Josh was working, the kids and I spent some time down at the Old Mill District in Bend doing a little shopping. Well, I didn't shop…okay…I got the new Pumpkin Apple Cider body wash from Bath & Body Works and a coffee (but that was all I bought – I know, shocking, right?), but Eden lucked out and got a new shirt and a couple pairs of pants – which she desperately needed for the fall and winter seasons!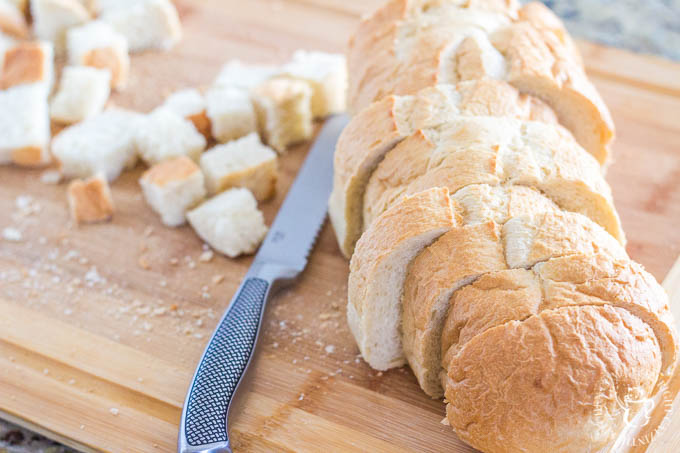 I think Eden has been pretty lucky in the clothing department because she has been able to use a lot of Grace's old clothes. However, she's at the age Grace was a few years ago where they just go through jeans like crazy! And jeans, well, they aren't cheap! Eden also has smaller feet than Grace did at this age, so I have to find shoes that fit Eden's feet, too. Jeans and shoes…like the two most expensive clothing items kids need! Kids' consignment stores, here I come!
Christian is a little guy so we've gotten a lot of milage out of his clothing, but sadly he's outgrown his favorite 18-24 month coat. Yes, he's almost four years old and still wearing 2T in most things! But, I think he's hit a growth spurt, because suddenly, some of his favorite pants and pjs are getting high water. How sad is that?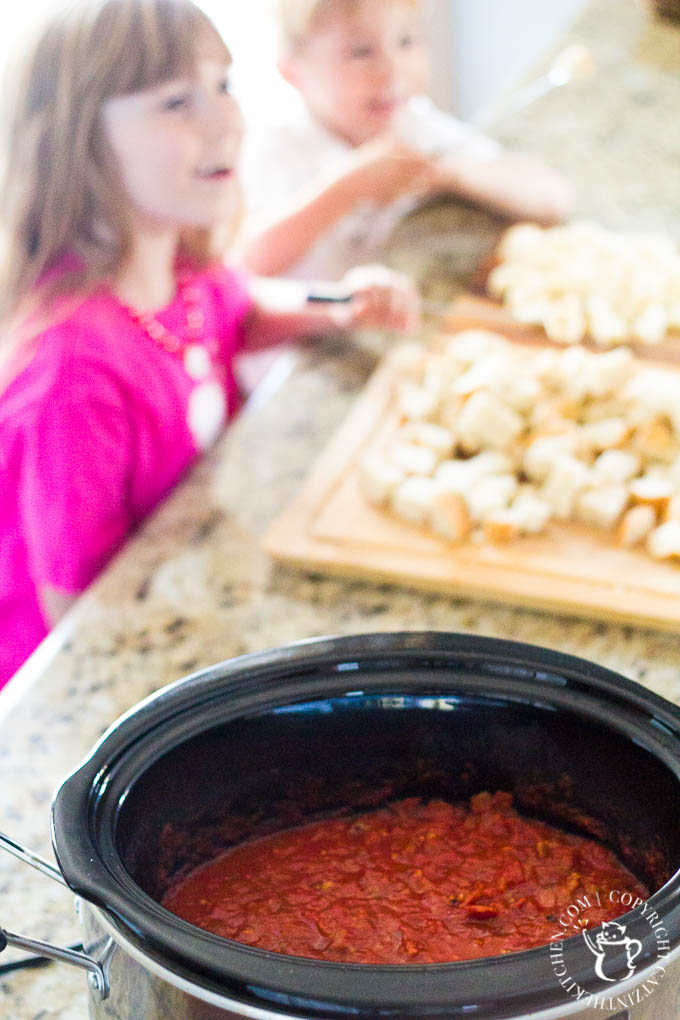 All of this is to say, sometimes kids also need fun food…which thankfully can be a lot cheaper and easier than their clothing needs! I can't tell you how many times last year during fall and winter that I made this recipe at the kids' request with the intention of sharing it. Probably a dozen times! Friday evenings are always our pizza nights – the nights we breakaway from the beautiful dining room table Josh built and gather in the living room to watch a movie (or cooking show!) together while we munch on our pizza.
While we love to roll out our pizza dough and make homemade pizza, sometimes it's fun to do a little something different. Like pizza fondue! This fondue is so easy – you don't need a fondue maker for it, just your slow-cooker. Also, it doesn't take long to prepare. I brown the sausage and onion together and into the slow cooker they go along with chopped pepperoni, Canadian bacon, and a couple jars of marinara sauce. And I'll say, I've tried several different brands over the last year and I keep going back to Kroger's Private Selection marinara sauce. It doesn't get watery after simmering in the slow-cooker for a few hours and the flavor is spot on without being too salty.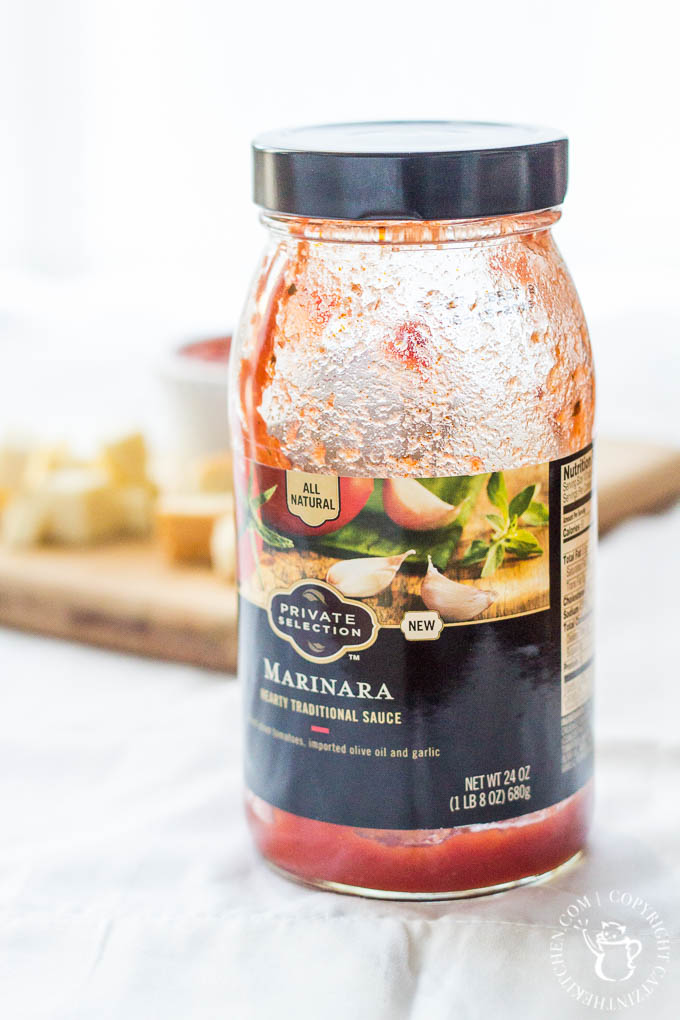 I usually scoop everyone a ramekin full of the pizza fondue and give each a plate that's filled with french bread and mozzarella cheese chunks. But you could also dunk black olives, breadsticks, or whatever you like! I do recommend using fondue forks for this meal. You could use regular forks, but fondue forks are easier and more fun! Plus, they grab the kids attention right away (watch for fencing/lightsaber duels).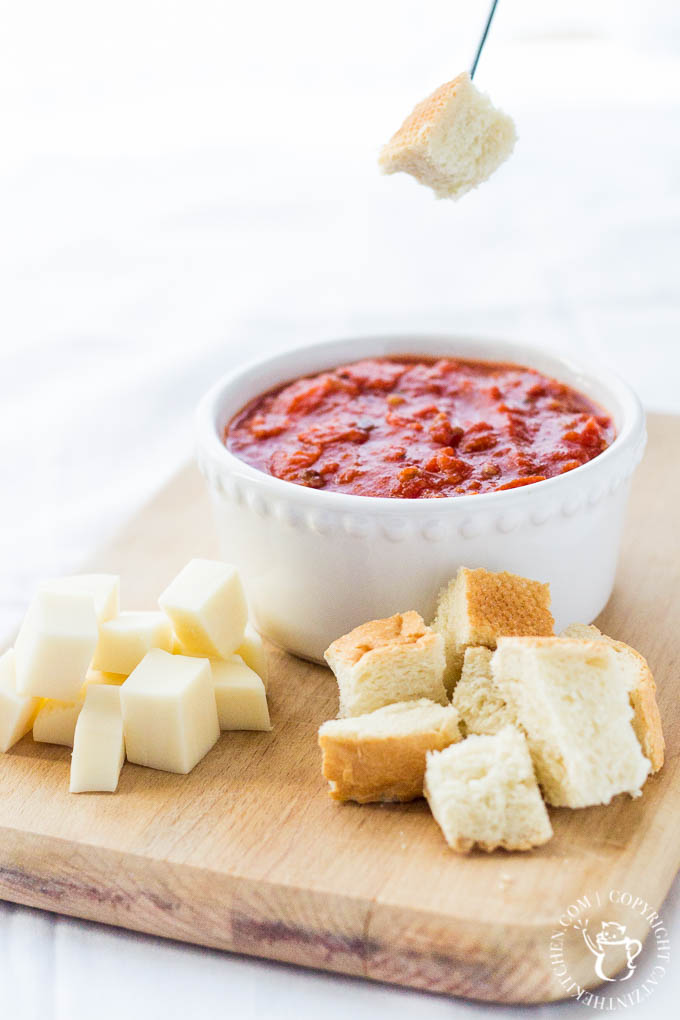 I would say this is probably one of my kids' favorite dinners. Whenever they ask what kind of pizza we're having on Friday and I tell them pizza fondue, I'm met with excited squeals and usually one or two of them are jumping up and down while screaming, "Thank you, Mommy!"
There usually aren't any leftovers either.
It's a Friday pizza night win that makes everyone happy!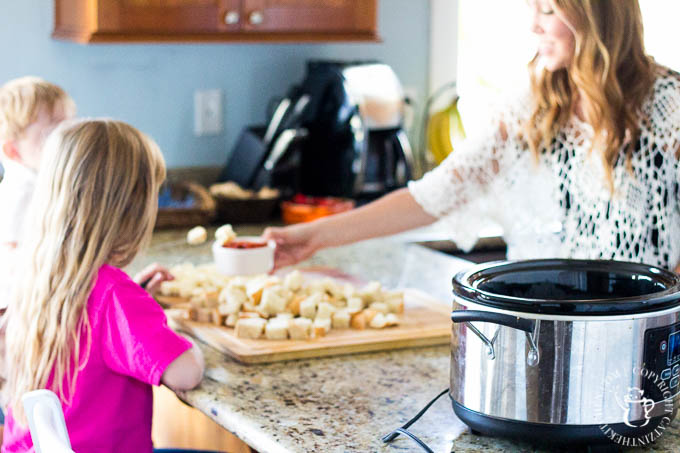 Slow-Cooker Pizza Fondue
Total Time:
3 hours
10 minutes
Easy, fun, flexible, and ridiculously kid-friendly, slow-cooker Pizza Fondue is a recipe your little ones will beg for on a regular basis!
Ingredients
1/2 lb Italian sausage
1 cup (about half an onion) chopped onion
2 jars (26 ounces each) meatless marinara sauce
4 ounces thinly sliced Canadian bacon, finely chopped
1 package (3 ounces) sliced pepperoni, finely chopped
1/4 tsp cayenne pepper (more if you like it spicy)
1 pound mozzarella cheese, cut into 3/4-inch chunks
1 loaf French bread, cut into 1-inch chunks
whole black olives - optional
Instructions
Cook and stir sausage and onion in a large skillet over medium-high heat until sausage is browned. Drain and discard fat.
Transfer sausage to a slow-cooker. Stir in marinara sauce, ham, pepperoni, and cayenne pepper. Cover and cook on low for 3-4 hours.
Serve warm fondue with mozzarella cheese, bread cubes, and if you want, whole olives.
Notes
Recipe adapted from Crockpot: The Original Slow Cooker Recipe Collection
Nutrition Information:
Yield:

8
Serving Size:

1
Amount Per Serving:
Calories:

472
Total Fat:

23g
Saturated Fat:

11g
Trans Fat:

0g
Unsaturated Fat:

11g
Cholesterol:

71mg
Sodium:

1213mg
Carbohydrates:

37g
Fiber:

2g
Sugar:

6g
Protein:

29g
Nutrition information isn't always accurate.