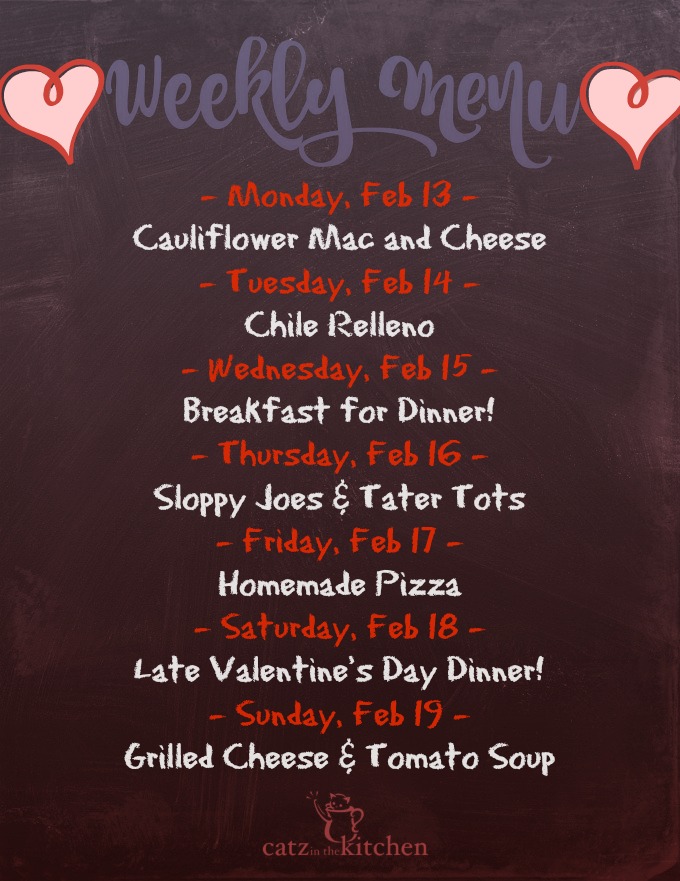 It's the week of Valentine's Day!!! Is everyone ready? How are you celebrating? Josh and I haven't finalized any plans at all yet, but I've told him I want to go some place where there is some good salmon! We love to celebrate the day, of course, but fighting the crowds day of always seems to be a real romance-killer. We've got a multi-year tradition of going out to dinner soon after the big day, and it's just so much more enjoyable… We'll probably do something this coming weekend, and since V-day lands on a Tuesday, I'm honestly just making a really simple Mexican dish that I can whip up ahead of time during the day. We did treat the kids to a dinner out over the weekend instead of making the "family Valentine's dinner" we usually make. We were out and about and it sounded fun, so that's what we did.
We do have some good Valentine's desserts (and stuff) for you if you're in need…
And surprise, surprise – after all the rain we've had this past week, we actually had a very dry and mostly sunny weekend! I know, I'm in shock, too! Josh and I even went for walk last night and we could both smell some charcoal barbecues being fired up (sadly, ours wasn't one of them)!
We Oregonians just can't wait for warmer weather and sunnier days. I heard it was in the 80's in Florida, so there's that! If any of you reside in Florida can I just say that you are all a bunch of lucky bums. 80 degrees is the ideal, perfect temperature…in my humble opinion.
On to the menu – Another quick and easy menu for the week. I'm leaning towards meals that had ingredients on sale that would work with ingredients I already had on hand to make up this week's menu. Somehow, everything worked out beautifully during this week's grocery shopping trip and I came in under budget! Ye-haw!
Need more dinner ideas? Make sure you check out our weekly menu board OR our Catz in the Kitchen board for some delicious ideas for dinners, breakfasts, drinks, and desserts. We've got a ton of recipes out there just waiting for you to try! Hey, if you do try them, take a picture and use the hashtag #catzinthekitchen on Instagram so I can see what you made!
Have a beautiful, flowery, red hearts kind of week everyone!