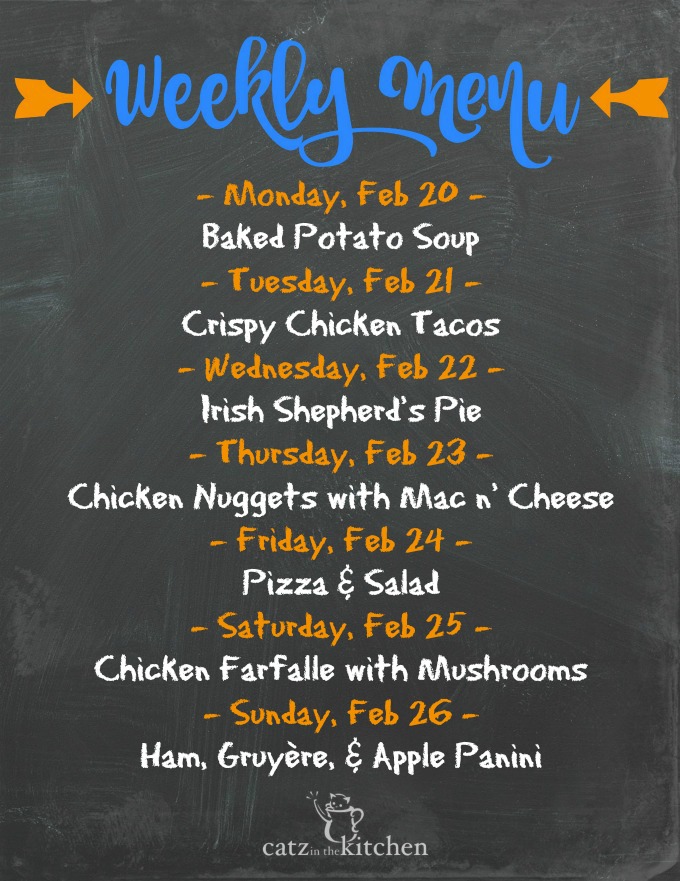 I should take a moment before we get into the menu and just apologize for our lack of posting this past week. We had a medical scare in the family early in the week (so far, so good now) and then the rest of the week I was not feeling well and just slacked all week long on pretty much everything. Seriously, you should see my house! But we're back this week with more posts!
Can I just take a moment and say how much I love holidays that give us a day off during the work week? It means that Josh gets to stay home and I get to sleep in! And I always enjoy a morning that allows me a little extra sleep. How about you?
How was everyone's weekend? Josh and I went out for a belated Valentine's Day dinner and it was amazing! Simple and fun. It was just what we both wanted in a date.
We're going to be out of town for a few days, so out actual menu will be a bit brief, but we've pulled together some yummy recipes for you anyway!
If you're looking to fill in any menu gaps at your house, make sure you check out some of our previous menus for other great dinner options. And remember, breakfast is always a perfectly acceptable dinner. Any night of the week!
Have a great week everyone! :)