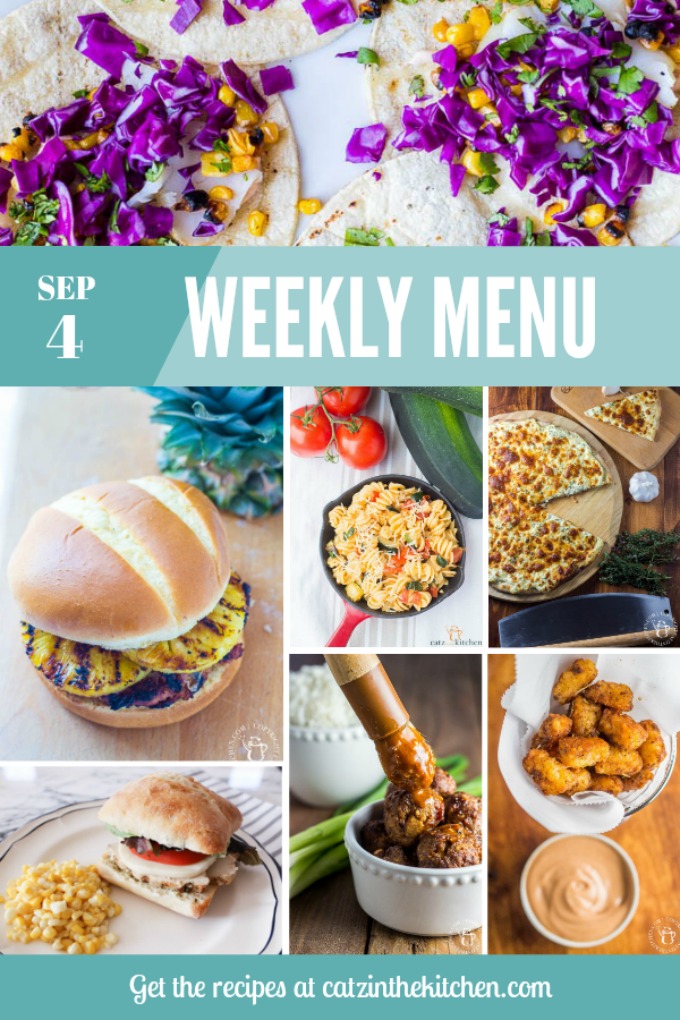 Well, guys, you'll have to bear with us, as the weekly menu continues to be rather brutally honest. There are some repeats here, for sure – we haven't gotten around to making those Chipotle Fish Tacos again yet, and the same goes for the Teriyaki Meatballs! At this point in the pregnancy, it's one day at a time for Chels and the baby, and that means our meals are a bit less…structured…than usual! Gracie and I are taking most of the at-bats right now, and while we're both pretty handy in the kitchen, we aren't necessarily worrying as much about sticking to the plan!
You know what, though? That's okay, and that's real life! It's great to have a menu, and to meal plan, so that you aren't having to eat fast food every night, or dip into your cold cereal stash daily, or burn through your junk drawer's stack of local takeout menus too quickly, but that doesn't mean you have to be inflexible. The reality is that a good meal plan and a well-stocked pantry give you more flexibility, and we are grateful for all the work Chels has put into that right now, believe me!
All of that being said, we do have a weekly menu for you, even if it includes a few repeats! If you're looking for something new or different, check out Chels' Weekly Menu board on Pinterest, or even our review of Chef'd's fun meal service from last week – plenty of great dinner ideas in both places!