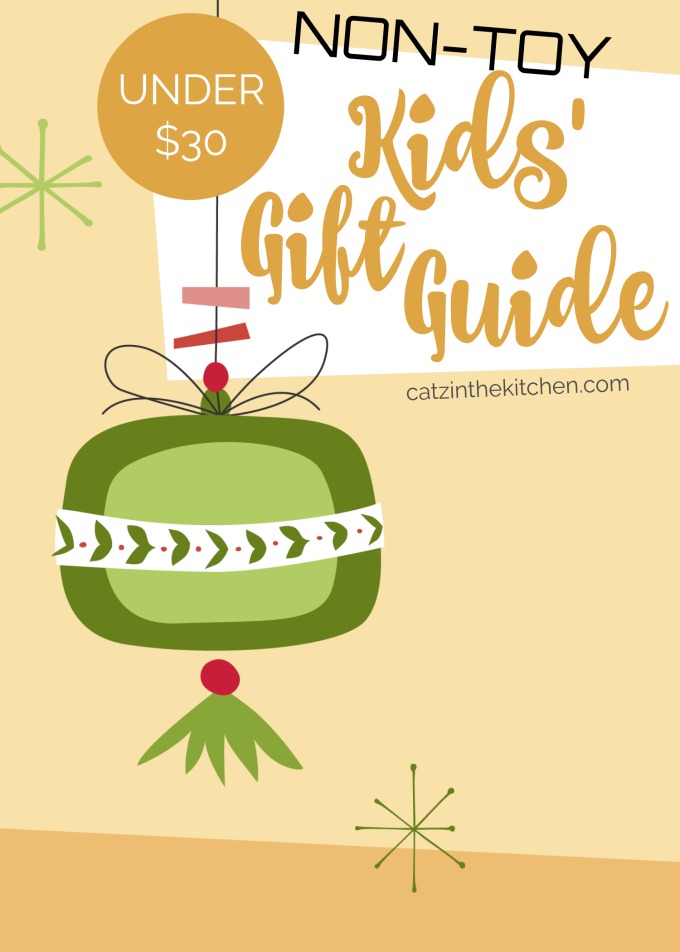 I know, I missed Black Friday and Cyber Monday.
But you know what, that's okay…
…because this gift guide does not include toys, unless you count board games and Legos (which I don't!). For a lot of kids, mine included, figuring out what to give them at Christmastime is challenging. As parents, we want to give our kids the things they want, but not everything they want, maybe there's a bit of "how do I top last year", or even "how do I not repeat last year", and, of course, in our admittedly first world bubble, it can be hard to find things that they don't already have, which seems like an insane problem to have.
Speaking of which, Samaritan's Purse has an amazing holiday gift guide if you're looking to let your kids pick out a less materialistic gift this year – everything from soccer balls for needy kids to chickens (for eggs!) for a hungry family. Very cool.
I would absolutely say that it is okay to not buy your kids everything on their wishlist, in fact I encourage that greatly (let them save for the big things they want!) and I want to tell you that it's okay to not top the big gift of last year. Maybe stepping it down is even a good idea. Christmas is not a competition, nor is it even really about the gifts.
However, the gifts are fun.
We do strive to make sure that Christmas in our house is about the birth of Jesus Christ, our Lord and Savior, first and foremost. The gifts and everything else should be secondary.
But since we're talking about gift guides, let me preface by saying that we like to make birthdays a bigger deal over Christmas. So while we've had some big gifts in the past, like an iPad for both of the girls to share (which they've used for online classes as well as for fun) our thought process is pretty simple.
We like to keep Christmas gifts, simple! In fact, throughout the year I stuff ideas away here and there specially for stocking and Christmas presents.
So, here are a few of my recommendations:
Kids 3-6
Hi-Ho Cherry-O, Lego Classic Creative Box, Apron & Chef hat for kids, Crayola dry erase activity mat, and Melissa and Doug 4 in 1 puzzle set.
Kids 7-10
Classic game of Clue, (Let me add that with Clue, my kids often steal the pieces for other imaginary games around the house) Risk, Hardy Boys Starter set, American Girls: Felicity book set, 5,000 Awesome Facts Book, Crayola 140 piece art set
Kids & Teens 11+
Adult Coloring Book: Island Dreams, Allergic to Mornings Sweater, Warriors Book Box Set, Chess Set, Taylor Swift's Reputation, Fleece Pullover Hoodie, The Boys in the Boat (book) (Please note: it's not my intention to vouch for content or suitability on books and music here – only you can decide what is appropriate or suitable for your family!)
I didn't include baby ages in this round-up because it is so hard to narrow down specific things for each age range. As it is, we aren't planning to get Miss Ruby much at all excepts for some hats, bows, this play mat and this onesie!
I hope this was helpful and gave you a few ideas for the kiddos this year!
The links in this post contain affiliate links and I will receive a small commission if you make a purchase after clicking on my link.