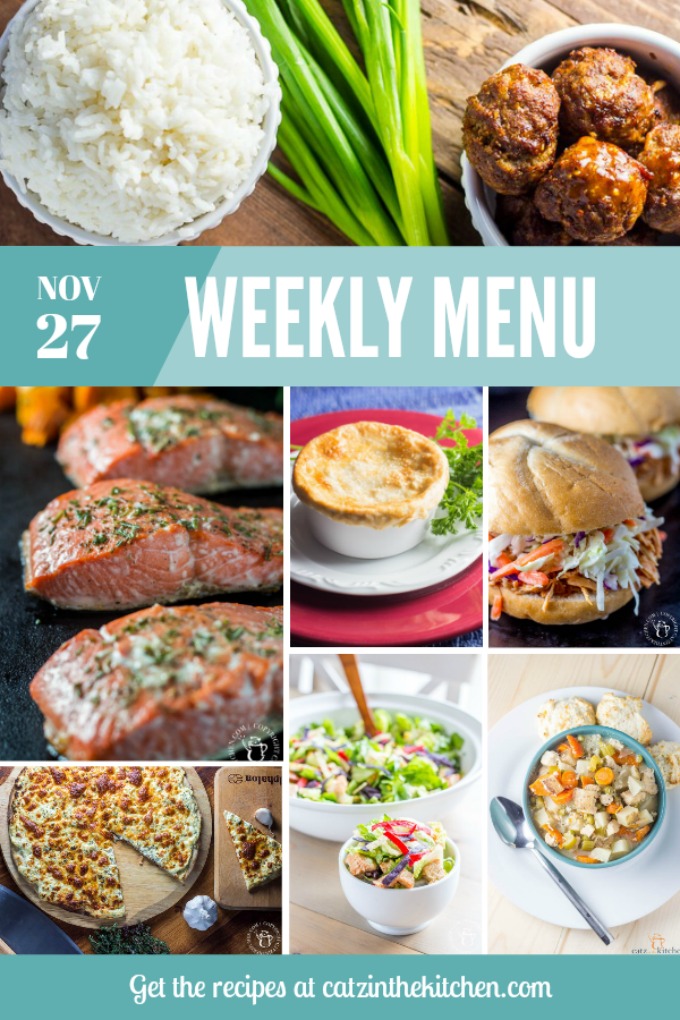 Happy Cyber Monday, friends! How many of you actually braved the crowds on Black Friday? We hosted Thanksgiving for 15 people (our family included) and it was such a sweet time of gathering, but on Friday I was very tired from two days of preparing for the big day, so…
I was pretty happy to just sit in my pj's Friday morning, drink some coffee and do a little Black Friday shopping…remotely. I shopped Gap, Old Navy, and Target, as well as Jane.com. I think that's it. I was really happy to come across some of the things I did, because Gap and Old Navy were 50% off with free shipping. So yeah, I did take advantage of some of those offers.
The rest I think will be Amazon…but seeing as today is Monday and this menu is getting out later than I planned, I really haven't had too much time to look at the Cyber Monday deals. I was too busy rocking little Miss Ruby in her room! Sometimes a fussy baby can equal a sweet time…
I planned this menu way in advance because I knew I didn't want to be in the grocery store anywhere near all the sales – I'm going to go ahead and call that smart thinking on my part, because we attempted to dash into our grocery store for a few items and ended up being in there for way too long and there were lines everywhere!
We're going to enjoy a few of our Thanksgiving leftovers this week with a couple of our favorite recipes. Turkey Mole Tacos that you can make in the crockpot and Mini Turkey Pot Pies – always a huge hit because everyone gets there own pie! And if you ever thought ramekins were a waste of money, I assure you – you will use them for everything!
You know the drill, if this week's menu isn't your thang – no worries! Let me point you in the direction of our weekly menu board Pinterest board or my crockpot board (because it doesn't get any easier than throwing ingredients into the crockpot)!
I hope you all have a great week guys! Try not to let all of the holiday stuff overwhelm you. :)
That's just as much a reminder for me as it is for you guys!