This scrumptious recipe for grilled honey lemon chicken is incredibly simple, and, not counting the 30-min-marinade, takes less than half an hour to make!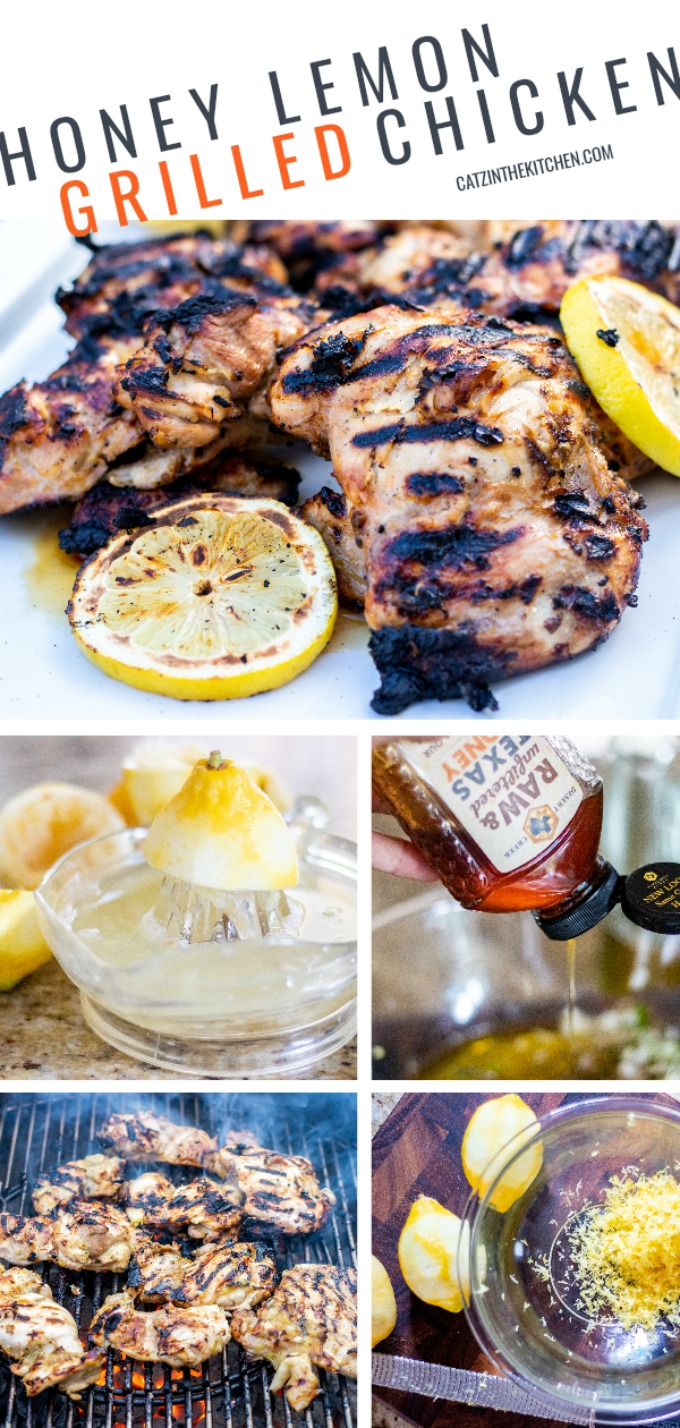 This recipe originally appeared on Catz in September of 2011. While the text of the post has remained the same, the recipe itself has been remade, rephotographed, and updated. You can certainly still use chicken breast for this delectable, easy meal, but we would recommend using chicken thighs, which are typically more flavorful and a little more forgiving on the grill. Also, check out the awesome new Grilling Time & Temperature Chart from BroBBQ after the recipe card – super handy graphic to bookmark for grilling! PS – if you have leftovers, use them to make sandwiches for lunch with arugula and dijon. Very tasty!
I have a confession to make. I occasionally rip cooking pages out of magazines when I'm waiting around in various appointment-type places. There, I said it! I know a lot of us do it when we're waiting to get our teeth cleaned or whatever, but it's not something that's really talked about and I know I always feel very guilty afterwards! But thanks to my page-stealing fetish, I found this fantastic recipe for grilled honey lemon chicken!
I don't exactly remember where I was when I found this recipe, but I was bored and was skimming through a magazine. It wasn't a cooking magazine, but it had a bunch of great recipes in the back to try out and one of them was this honey lemon chicken recipe by former Bachelor contestant Jake Pavelka. I have never watched any of those shows, so my only opinion of him is he created one flavorful chicken dish. Oddly enough, I can't find the recipe online so I'm glad I tore it out of the magazine I was reading.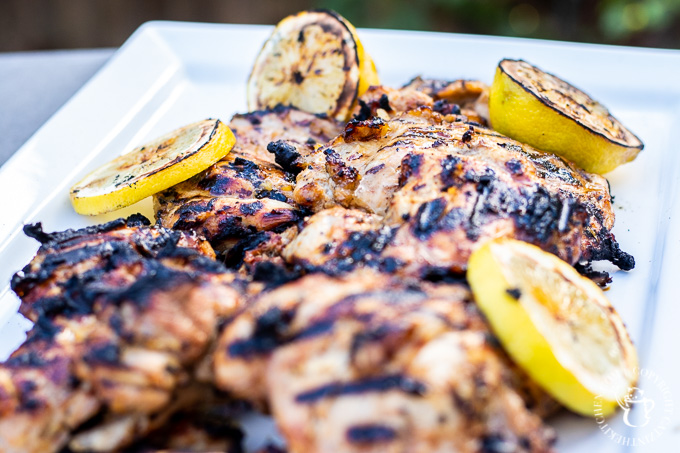 This recipe is super simple and the flavor just pops on your taste buds. We've got some classic ingredients here: lemons, honey (we use Desert Creek's raw Texas honey because, hey, Subscribe & Save!), fresh oregano, dijon mustard (Grey Poupon, because, duh, and also, Costco two-packs!), garlic, and extra virgin olive oil – a great combination!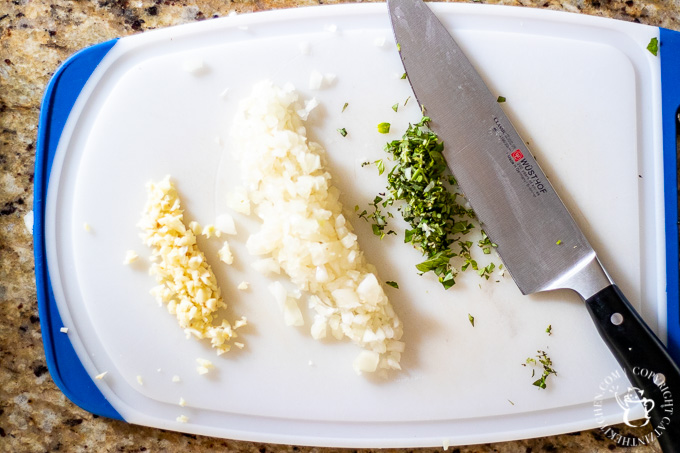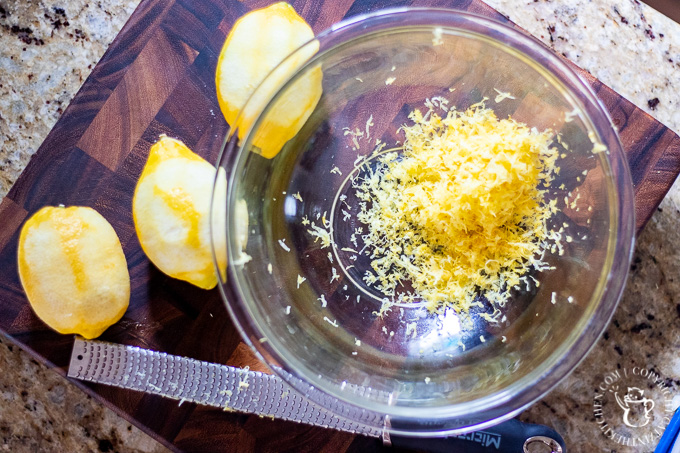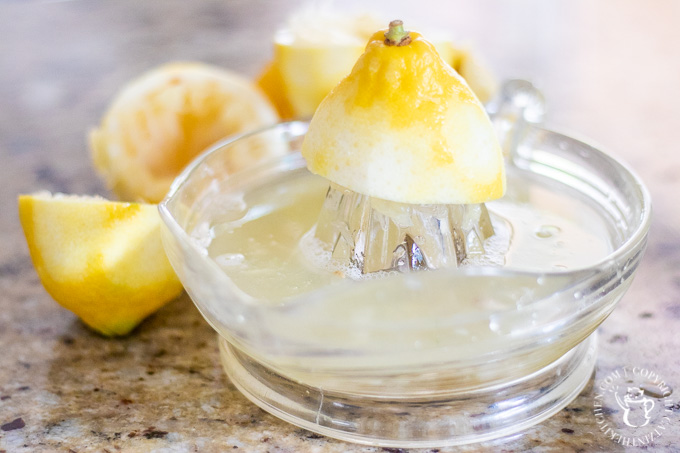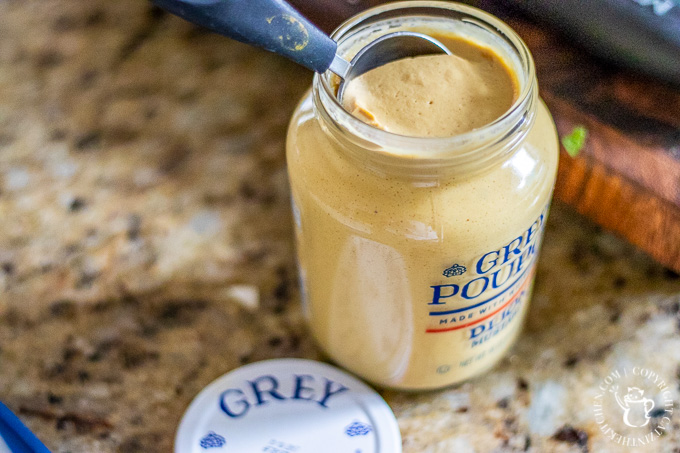 In a bowl, mix together the lemon juice and zest, olive oil, oregano, mustard, onion, honey, garlic, and salt and pepper. Reserve 1/4 cup of the marinade for basting. Add your chicken to the bowl and let it soak for at least 30 minutes…(we've done it overnight as well).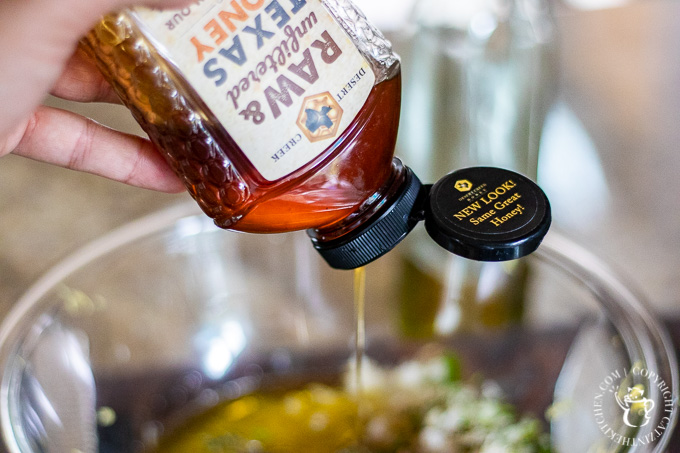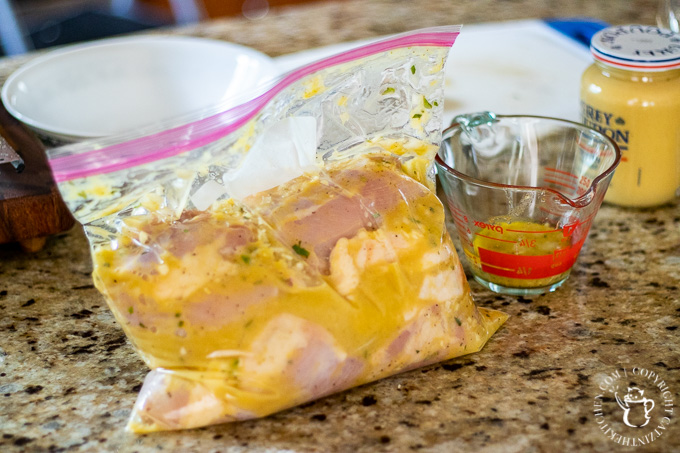 When your chicken has finished marinating, fire up that grill to medium high heat. Place the chicken on the grill and cook it while basting with the reserved marinade. While you're grilling the chicken, take some lemon slices and lightly grill them, too.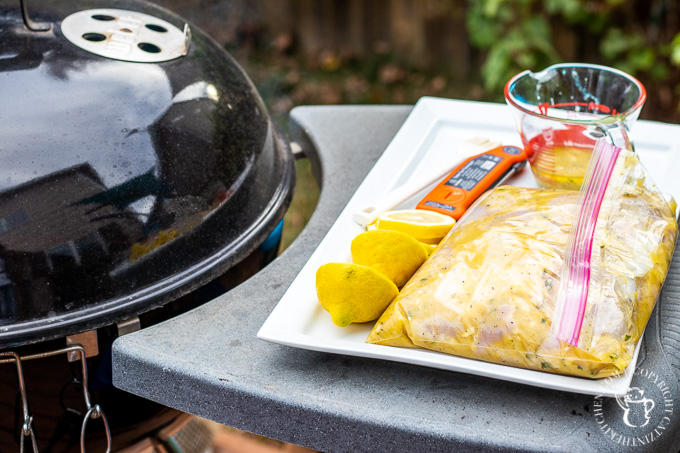 When the chicken is finished, drizzle with honey and garnish with the pretty grilled lemon wedges. I can't tell you how easy this whole meal is – Josh and I were amazed with the amount of flavor we got in each bite. It's a summer grilling favorite now that I think we will make again and again.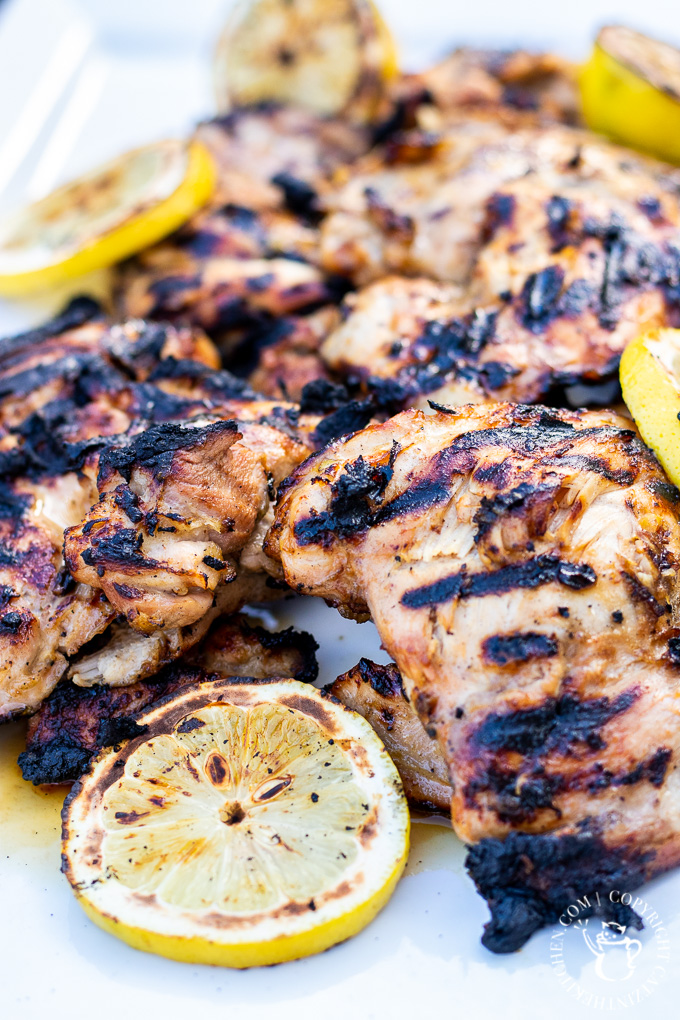 Grilled Honey Lemon Chicken
Additional Time:
35 minutes
This scrumptious recipe for grilled honey lemon chicken is incredibly simple, and, not counting the 30-min-marinade, takes less than half an hour to make!
Ingredients
Juice and zest of 3 lemons
1/3 cup olive oil
1 tsp fresh chopped oregano
1 tbsp dijon mustard
2 tbsp honey, plus a drizzle for the finish
1/2 cup finely chopped onion
1 clove garlic, minced
1/2 tsp kosher salt
1/2 tsp ground black pepper
2-3 lbs boneless, skinless chicken thighs
grilled lemon slices (optional, for garnish)
Instructions
In a medium bowl, mix together lemon juice, zest, olive oil, oregano, onions, dijon mustard, honey, garlic, salt and pepper. Set aside 1/4 cup of mixture for basting. Place chicken in the bowl or combine chicken and mixture in large ziplock bag, and cover and marinate for at least 30 minutes in the refrigerator.
Preheat grill to medium high heat. Depending on grilling surface, you may need to oil the grill so that chicken will not stick.
Place chicken on the grill, cover, and cook 6-8 minutes on each side, basting occasionally, until juices run clear and the chicken has reached a safe internal temperature at the thickest point (see chart below).
Grill lemon wedges for garnish if desired, and serve immediately, drizzling lightly with additional honey (side salad or rice suggested).
Notes
Adapted from a recipe originally attributed to Jake Pavelka
Nutrition Information:
Yield:

8
Serving Size:

1
Amount Per Serving:
Calories:

687
Total Fat:

35g
Saturated Fat:

9g
Trans Fat:

0g
Unsaturated Fat:

26g
Cholesterol:

415mg
Sodium:

818mg
Carbohydrates:

13g
Fiber:

1g
Sugar:

9g
Protein:

83g
Nutrition information isn't always accurate.
Thanks to BroBBQ.com for this excellent infographic on grilling times and temps!